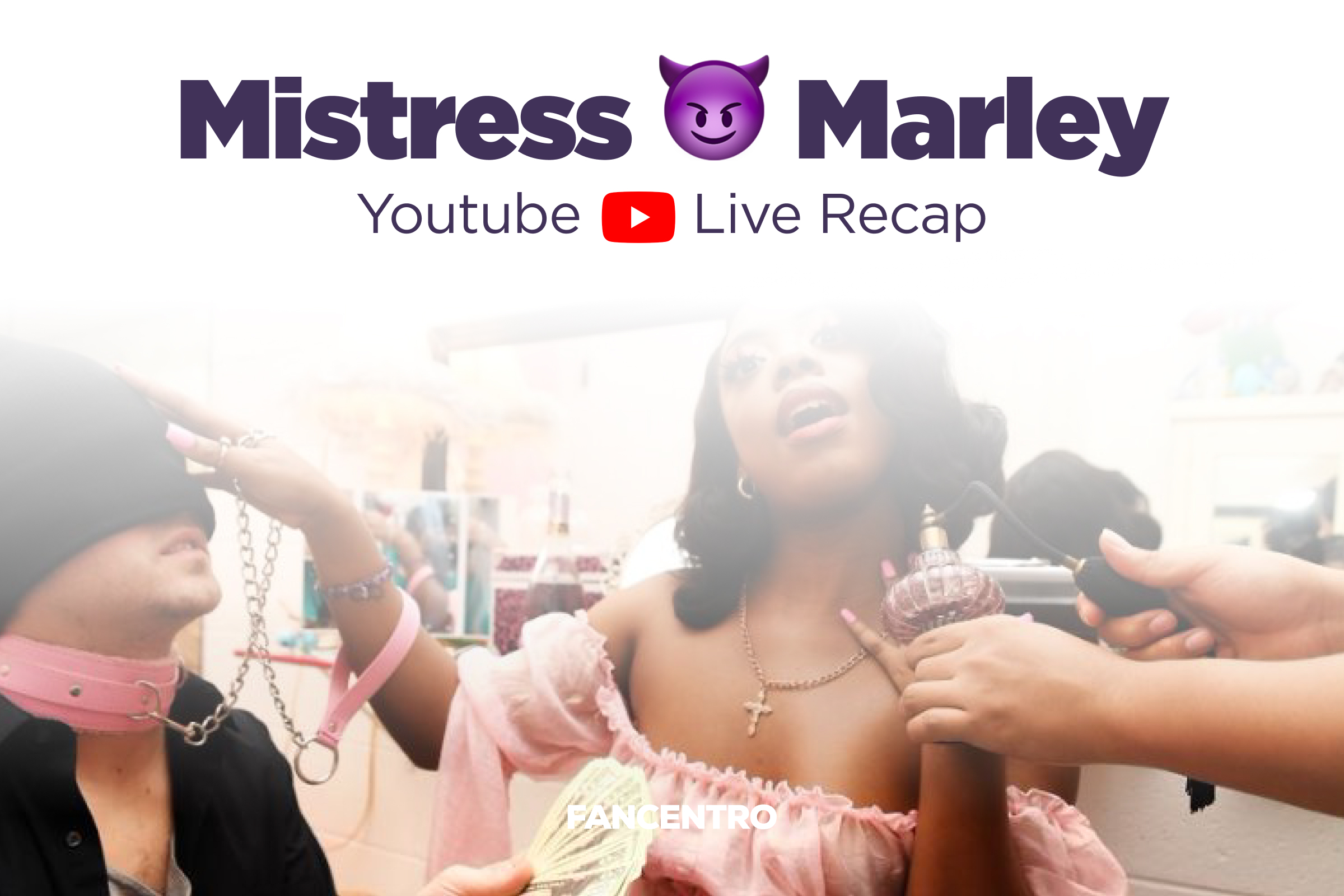 Mistress Marley Youtube Live Recap
Y'all, we had such a good time talking all things Domination and Content Creation with Mistress Marley last week. She is seriously a vast well of knowledge and lucky for all of us, she's also an open book when it comes to sharing what works for her.
She tells it like it is and recommended a large array of info ranging from advice for anyone interested in becoming a Dominatrix down to what apps to use when editing your content on your phone. If you want to check out the live, you can find it here on our Fancentro Youtube Channel.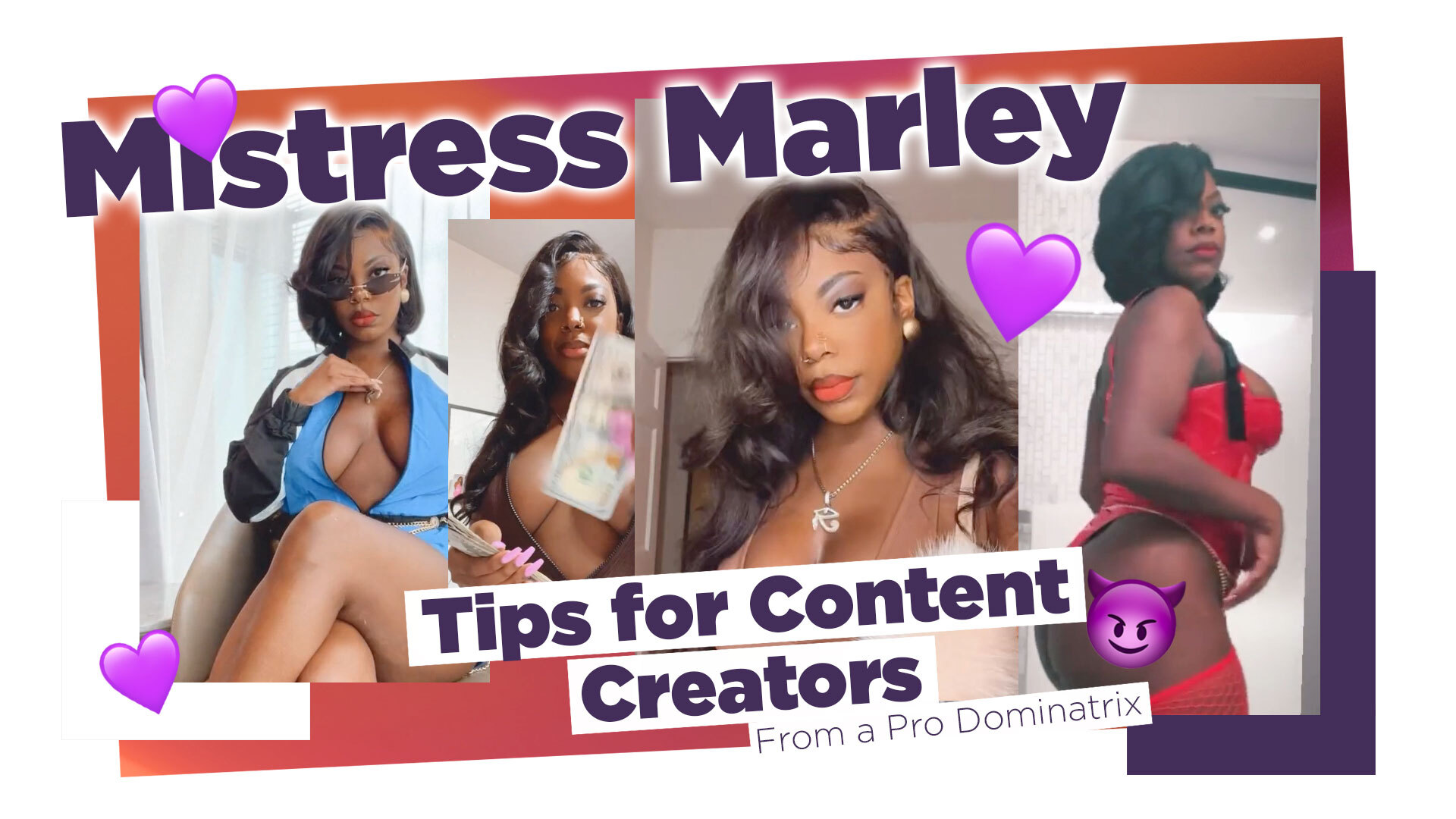 Let's do a rapid fire session going over some of the top tips she recommended:
Tip #1: CREATE AN EMAIL SUBSCRIBER LIST! 
This is one of the best pieces of advice Mistress Marley gave when asked how to combat the constant changes with social media marketing and TOS. This is her go-to way of making sure all of her hard work and relationship-building with fans doesn't go up in flames if one day she loses a social media account. When you have your subs' emails you can always stay in touch!
Tip #2: START CONTENT STOCK-PILING
You wanna be able to live your life, right? It's all about working smarter and NOT harder. One of Mistress Marley's top priority weekly tasks is to make just ONE day a filming day. Switch up the outfits and get as much variety of content filmed as you can and then you can just focus on promo and posting for a little while.
Tip #3: YOUR PRICES ARE YOUR PRICES
If you haven't been sure how to price your content- Mistress Marley is here to tell you that all you have to do is base the pricing off of the energy given to create that content. Don't be looking around at other creators and what they're pricing- only you know what effort went into the content, how you were feeling, how much money you had to invest into the equipment. The right fans will pay the prices you set!
If you wanna learn more from Mistress Marley make sure to check out the Youtube live! There's a lot of good info there for you to refer back to as you're growing!
Want to stay on top of tips, trends, and the latest tools? It's as easy as 1-2-3!
Follow

our socials

@fancentrotribe

for new posts, contests, money-making tips, and more!

Get the hottest news of every month by signing up for our

newsletter

!

Contact a success coach at success@fancentro.com for one-on-one advice from an expert!