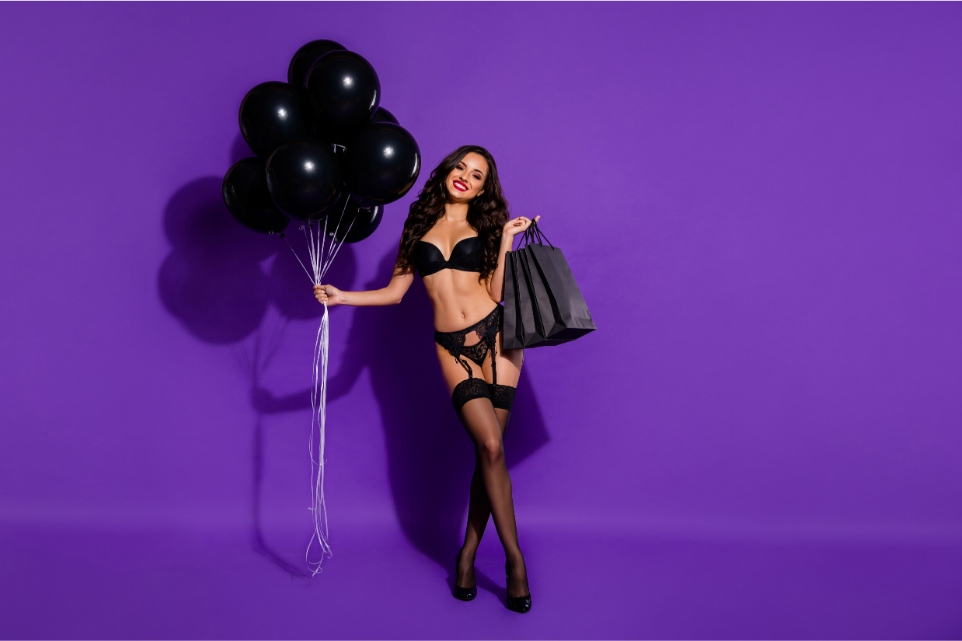 Are you a social media influencer? Turn your content into cash with FanCentro's Black Friday Extravaganza!
If you're a social media influencer, we've got an amazing opportunity for you to grow your fanbase and earn more holiday cash — the FanCentro Black Friday Sale! Starting Tuesday, November 26th, fans can get a whopping 75% off your most exclusive content, which is a hell of an incentive to subscribe!
How can I join the sale?
Joining the sale is super simple — go to your admin panel! You'll find all the info you need to get ready for Black Friday, PLUS, once you opt in, your profile will appear in a special directory so fans can easily find you.

Then what?
Once you're in the sale, give your fans something to spend their money on!
Make sure your content is on point. You can look forward to welcoming new fans during the sale, so get them super excited to be following you by posting some extra-special content.
Load up your Feed. Fans are saving a ton on subscriptions, so go for the upsell! Have all new Feed posts ready to go over the holiday weekend.
Have a giveaway. Now that you've got new traffic, give them an extra treat by running a giveaway–get creative and get your fans excited about anything from the lingerie you wore in your Thanksgiving show to the chance to direct your next live show.
Don't spend Black Friday fighting the crowds…join the FanCentro Black Friday Sale and give your fans a great reason to stay home instead!