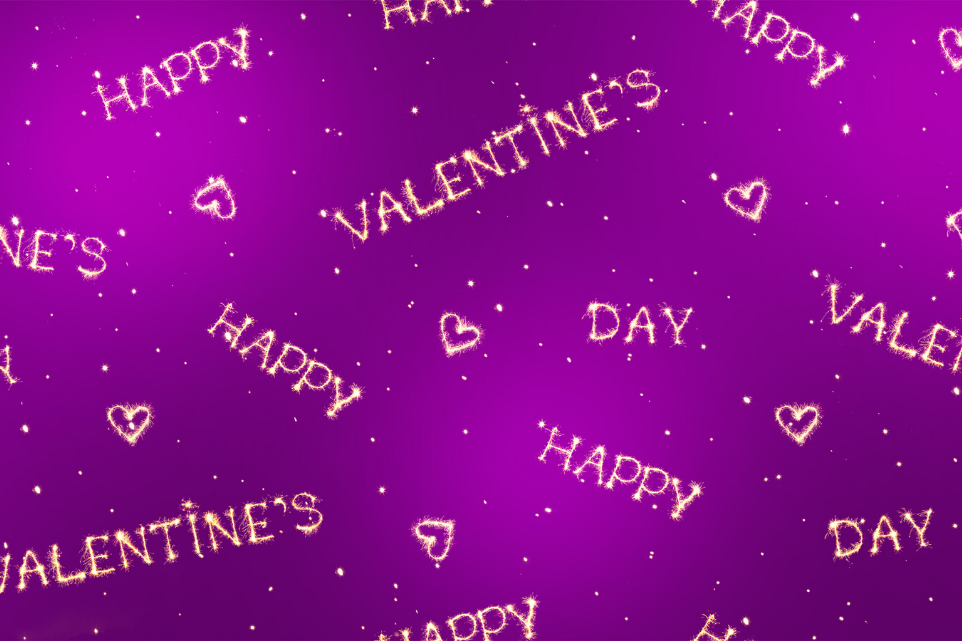 V-Day is here! 9 Tips for couples, singles, and fans!
The Valentine's Day Countdown is here, and whether you're spending it with a partner, on your own, or with your fans, we've got a strategy to help you make it the best one ever. Welcome to the ULTIMATE V-Day Guide, with tips, tricks, and products that are going to help you melt into a lovely puddle no matter how you celebrate the most romantic day of the year.
If You're Spending V-Day With a Partner
Whether this Valentine's Day is your first or fiftieth with your beloved, we're here to help you plan for an incredible night. Forget strawberries and champagne, we've got ideas that will help rocket your night into pure bliss.
First tip? Don't go out. Seriously, the best-case scenario is that you'll be smushed at a tiny table in an overcrowded restaurant surrounded by people choking on engagement rings in their champagne glasses. Save your sanity and stay home, we promise you'll have a much better time.
Now, just because you're staying in, doesn't mean you can't have an amazing night.
Try…
An erotic cupping session to get the blood flowing in all the right places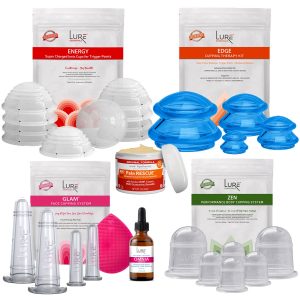 Forget couples massages, how about couples cupping? Cupping is not only an awesome trend to get in on, but doing it with a partner can be extremely erotic…not to mention it feels as good as a deep tissue massage, and you don't need a random stranger in the room to do it. Grab a set of silicone cups for at-home use (We love the Ultimate Self-Care Bundle from Lure Essentials) and start experimenting with a little suck n' pull. The cups are super easy to use, provide gentle stimulation, and if you use the recommended massage technique you won't get any hickeys you didn't ask for. Grab some body oils and take turns massaging the cups over each other–we promise they'll suck all the tension and stress right out of you.
A vibrating cock ring that will be his AND her new favorite thing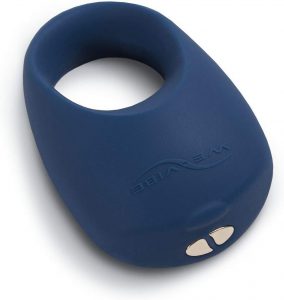 Now that you're relaxed, let's get on to the main event. For double-your-pleasure, try the We-Vibe Pivot – While billed as a cock-ring, the We-Vibe has super strong vibrations that can also be used for incredible clitoral stimulation. It's soft, super stretchy, and has ten different settings, so you and your partner can spend lots of time experimenting!
Some super flexible handcuffs that'll keep you tied up and chafe-free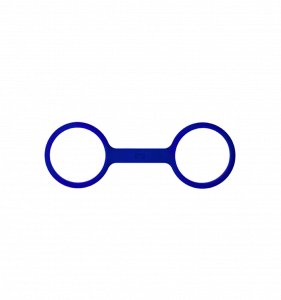 No, those aren't Harry Potter's glasses (though if you're into cosplay, that might be fun too…), check out Cuffies! Cuffies are kind of like handcuffs with training wheels, but we like them because there is no metal, no keys to lose, and tons more flexibility and comfort. These silicon-based cuffs will heat up your night without rubbing the skin off your wrists. And don't let the size fool you, these suckers are STRONG!
If You're Spending V-Day Alone
A solo Valentine's Day can be a beautiful thing, as long as you've got the right tools. Let's check out some absolute necessities for spending a quality night of relaxation with the person you love the most…you!
Try…
A weighted blanket that will hug you tight and keep you cozy

Weighted blankets, like this one from Gravity Blankets, are absolutely incredible for chilling out and getting the best night's sleep of your LIFE. Weighted blankets help prevent tossing and turning, and the heaviness of the blanket is like the best hug you could possibly ask for. They're weighted according to your size, so be sure to grab the right weight for you. We promise, once you've got one you're never going to want to get under anything else.
Well, maybe not anything else…but any other blankets. Promise!
A vibrator necklace that packs a pretty punch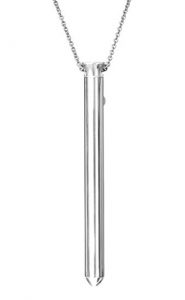 It's Valentine's Day, so you deserve a present! For style and substance, grab a Crave Vesper vibrator necklace! These are not only amazing little sex toys, they're super cute, they come in three colors, and they literally go with everything in your wardrobe. These little guys are small but mighty, with different vibration settings and a USB charger. No tiny batteries needed!
A monthly subscription box that'll keep you entertained, well-fed, and feeling gorgeous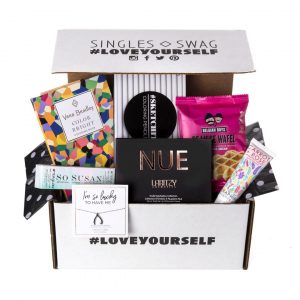 For the gift that keeps on giving, snag a Singles Swag Box Subscription! As far as subscription boxes go, this one is PACKED with feel-good goodies that you're going to love. You can look forward to beauty, fashion, bestsellers, and awesome snacks in every box. You can opt for a full-size or petite subscription in three different lengths, so there's a box for every budget!
If You're Spending V-Day with Your Fans
We can't forget the fans, and spending your Valentine's showing them a little love is an amazing way to get closer and earn at the same time!
Try…
A twisty-turny vibrator that puts your fans in control
It can be a little bit tough to feel truly connected to someone you can only see through a screen. But what if your shows could be a little more…interactive? Enter the
Crescendo Bendable Smart Vibrator.
This thing, omg…we're talking MAJOR fun for you AND your fans. It's not only an awesome sex toy, it's a great
toy
, toy, in that you can bend and twist it to whatever shape your heart (or your vag) desires. But it's also controllable via app…are you getting the idea? Fans can download the app and remotely control your vibrator during your show. The options are endless, you can choose a lucky fan at random, hold a contest, whatever you want! And then your fans get to brag that they truly got to spend their V-Day pleasing someone they love.
A multi-setting ring light that will get you glowing during shows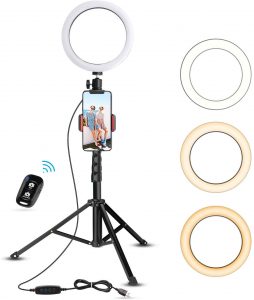 Now, while you're having a blast with Crescendo, you want to be sure to look amazing, right? Enter the
mini ring light!
The mini ring light is the perfect size for your phone, and does the same thing that a giant ring light does, which is make everything well-lit and gorgeous so your fans don't miss a detail. Better shows, more subscribers, more money…get the idea? Plus this is an amazing little gadget for capturing the perfect selfie, and who doesn't love that?
A ride-or-die toy mount cushion that will take you and your fans to new heights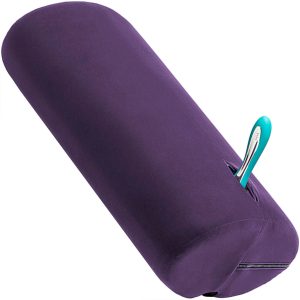 Talk about a partner in crime. This is going to be your new bff on or off cam. The
Liberator Wing Toy Mount
is part of
Liberator's
line of "Bedroom Adventure Gear" and what an adventure it is. This velvet-covered durable foam wedge will not only elevate you for the camera, but it will also help you (literally) rock and roll. The toy mount is perfect for your favorite dildo, and fans are gonna LOVE the view. You can buy a variety of different covers and yes, they're water-resistant!
Love and Kisses
We hope that no matter how you're spending it, your Valentine's Day is everything you could ask for and more. Be sure you're following us @fancentrotribe on all the socials so we can share even more ideas for an incredible night!