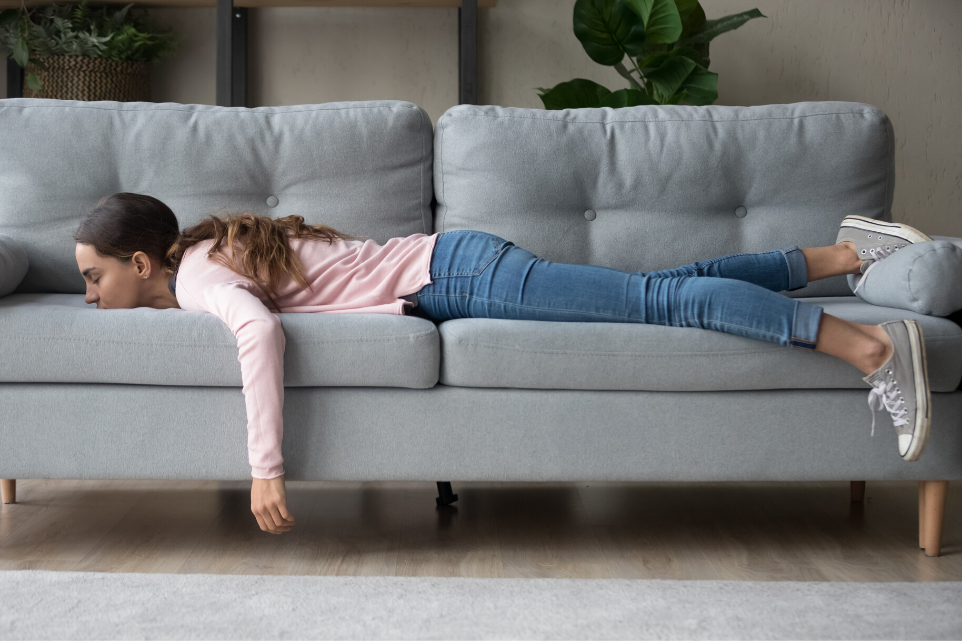 Bored? Here's How to Social Distance Without Cabin Fever
Social distancing may have you climbing the walls, but you don't have to fall victim to boredom, even if going out is off the table. Here are some ideas on how to keep yourself active when activities are cancelled.
*Gentle reminder – You may want to say "Screw this list, I feel like doing ABSOLUTELY NOTHING while we're under quarantine." Your only motivation may be to tell Netflix that yes, you are still watching…and that's 100% okay! Everyone responds to the circumstances differently, and if you don't emerge from the quarantine speaking a new language or ready to open a five-star restaurant, there is NOTHING wrong with that. Concentrate on making the best plan for YOU and no one else.
If you're a foodie
Discover a new restaurant 
Yes, that sounds impossible, but hear me out. Most restaurants are still open for takeout, and this is the perfect opportunity to tempt your taste buds by trying out a new place. Whether it's somewhere you've had your eye on that always had a waiting list a mile long or a tiny place you've never looked at twice, this is a great opportunity to not only try new cuisine, but also pump some support into small, local businesses.
Challenge yourself at the stove
If cooking for yourself is a foreign concept, this is a great time to start searching recipes for the perfect project to tackle. Start small or challenge yourself with a dish completely out of your comfort zone. Many websites are doing the work for you by compiling "Quarantine Recipes" to help make your decision easier.
If you're a culture fiend
Go to a museum…online
Some of the biggest museums in the world are hosting virtual tours so you can appreciate the art without the crowds. You can check out the Smithsonian, the Guggenheim, or venture overseas for extra culture.
Expand your vocab
If you're not interested in learning a new language, how about boosting your English? Create a word-of-the-day challenge to expand your vocabulary and keep your mind hungry. You can follow Miriam-Webster on Twitter for their daily word or get something truly useful…word-of-the-day toilet paper.
For the nature-lover
Get some solo time outside
If you're truly feeling cooped-up and getting outdoors is out of the question, you just have to be creative. Get some fresh air in your yard, in the garden, or even on the balcony. A few minutes of sunshine can make a world of difference to your mental health, so strive to step outside for a little while every day. If you are able to go out and venture farther, trying an out-of-the-way walk around your own neighborhood, or even driving to an all-new location is a good change of pace. While many parks are closed some smaller public parks will allow you to walk as long as you maintain your distance.
Take some pics
Think about taking on a photography project if you really love spending time outdoors. Walk around and consider interesting subjects, or even document some of the COVID-19 restrictions we're all living with. This could prove to be an intriguing time capsule to revisit once the danger has passed and we've all been set free!
No matter how you choose to spend your time, the thing to remember is that this really is a temporary thing, and as long as we follow the guidelines, restrictions will soon be lifted. We're going down in the history books for this, so whether you're learning Farsi or chilling on the couch, you're still a part of something huge!