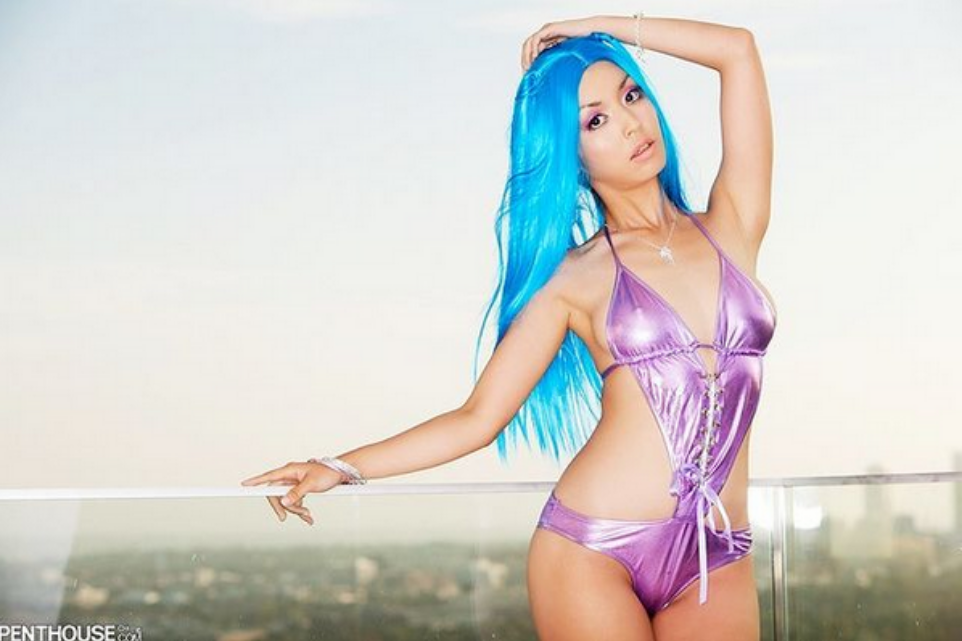 Meet Marica Hase!
Joining FanCentro's Unikorn Squad is a goal that many influencers strive to reach. We recently had the opportunity to sit down with one of FanCentro's newly minted Unikorns, Marica Hase. Marica is the first ever Japanese Penthouse pet, as well as being a wildly successful international porn star and Youtuber. We had the chance to chat her about her journey in the industry, her acting background, and her tips for newcomers!
What was the best advice you received when you were starting out in the industry?
The first bit of AV advice I received was when I became a JAV model/porn star, and that was just to be normal, be ladylike, and behave like an adult. It's important to treat this job like any other job, because it's just as difficult, if not more so. It's also so important to be comfortable with what you choose to do. People coming into the industry need to know that porn is not an easy job. Just like anything else, it's important to have fun and enjoy what you do, but always remember that this is a serious job for adults.
Tell us about your journey to where you are today. Did you have a big break in the industry, or was it a long road?
After graduating high school, I began my career as an actress, and then I started modeling for Gravure as well. In the summer of 2009, I was interested in doing more acting and modeling, and that's when I found out about a competition-style audition to become an exclusive contract star with SOD, which is one of the largest porn companies in Japan. It was the first time they'd held this type of contest, and I was very interested. I was fortunate enough to win the competition and thus began my career in AV. It was definitely a great way to begin! In 2013, I came to the USA to further my experience in the industry and I actually became the 1st Japanese Penthouse Pet. That was really exciting. It has been a long road but exciting and fun all the way. I always focus on how to be the best actress I can be.
What mistakes do you think newcomers most commonly make when they are first starting out in the industry? Looking back, what mistake ended up teaching you the most?
So many newcomers think porn is easy money and easy work. I guess the number one major mistake that is made is not saving money or going on endless spending sprees, because a lot of models think that the money will always be there. Most girls who have this mindset may find it harder to have a long, fulfilling career, because they're spending money as fast as they make it. When I look at the differences between the Japanese AV industry and the Western porn industry, I believe that starting my career in Japan AV after mainstream acting and modeling helped me avoid making these types of mistakes.
What advice would you give someone who wants to get their foot in the door?
I would honestly tell people that they should not attempt to become a porn star unless they have an extremely strong mind. It is not as simple as most believe. Porn is so much more than just sex alone. You have to remember that you will be on the internet forever, even if you've only done one scene, the internet is forever. If you think that at any point your adult career will have a negative effect on your life after you quit porn, then you should definitely not choose this path.
You're a member of the Unikorn Squad—how has that helped you in your business, and what's it like working with the other Unikorns?
Although I am new to the Unikorn Squad, I have seen how the interaction with fans can be a huge benefit of it. Although I am friends with and know a few of the other Unikorns, I've yet to work with them within the group. It's very exciting to see the group in action and be a part of that, and I can't wait to see what this year has in store for me as a Unikorn.
Want to know more about Marica? You can find her on fancentro.com/maricahase, and you can also send her a message her via FanCentro's DM feature!