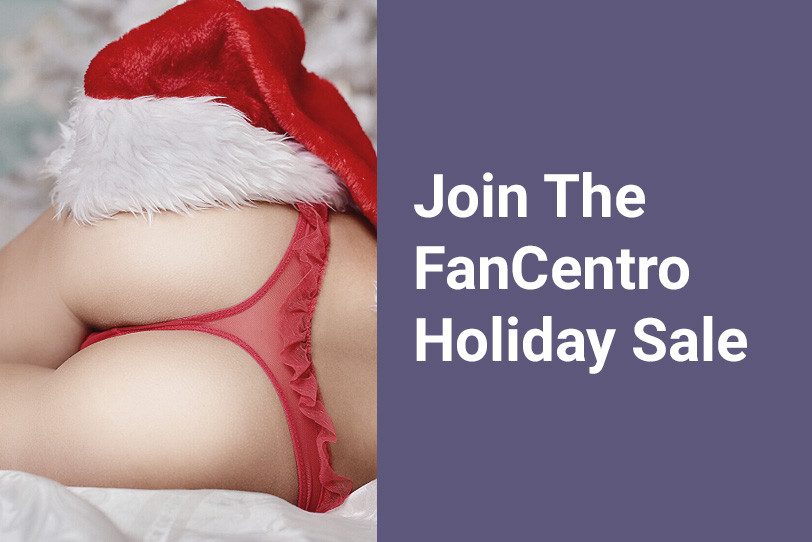 Join the FanCentro Holiday Sale
Join the FanCentro Holiday Sale and Give Your Fans the Gift of 50% off!
Are you ready to spread some holiday cheer?  Opt in to the FanCentro Holiday sale and offer fans 50% off your hottest deals from December 23th – 31st!
Here's how to opt in:
Choose a subscription offer to apply the 50% discount to.
Promote it to your fans.
Make money! After joining the Holiday Sale event, you'll be featured in our special Holiday themed Directory so your profile can be easily located.
To enroll in the Holiday Sale, you need to have at least one active recurring or one-time subscription.
*Please note: the initial subscription price must be $10 or more (for recurring subscriptions) and $20 or more (for one-time subscriptions).
Opt in today and start getting that sweet holiday cash!!!