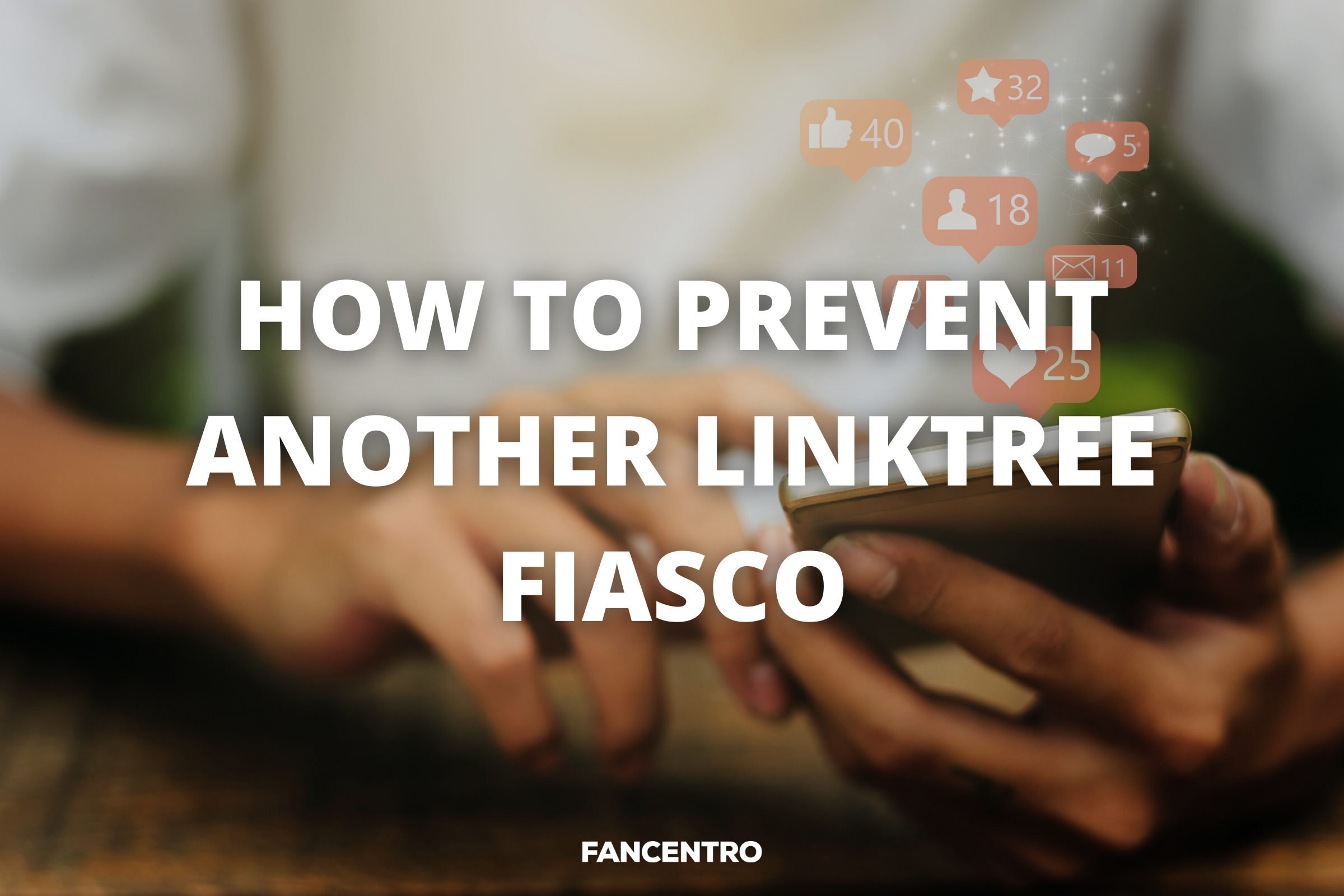 Solutions for Influencers: How to Prevent Another Linktree Fiasco
Another Shameful Decision
Linktree made a shocking decision this past week to ban many adult content creators and escorts who use their site. Many sex workers are stating that they were banned overnight without warning. This action puts many sex workers' livelihoods at risk once again with many feeling like there are few websites that will fully support their work.
The company has stated that since full sex work is still illegal in most countries, it will not allow links to URLs that facilitate real life sexual services. However, the company claims that many sex workers can use its services without issue by following their community standards guidelines. Vice's Tech reporting section, Motherboard, spoke to the Head of Trust & Safety at Linktree, Marlene Bonnelly, who stated that "the Linktree accounts banned stemmed from sharing a URL which violated Community Standards by sharing advertisements for the sale of real-life sexual services."
What Exactly Does Linktree Do?
Linktree is a service that allows users to create a personalized and customizable page that displays all the important website and social media links you want to share with your audience. While there are many sites that offer this convenient service, Linktree is the oldest and most popular. These types of sites are very popular with sex workers in order to easily share the many sites that they must be on since platforms repeatedly shut down services to them often quite unexpectedly. The site AVN Stars (Adult Video News) did this last month. While OnlyFans has threatened to do so as well. Sex workers are required to constantly be aware of where they are and are not welcome. It's a difficult game they are forced to play in an already challenging career. Making sure to diversify their platforms is one way they can ease the burden of being kicked off sites without warning.
Sites like Linktree also allow users to place links on platforms like Instagram that don't allow links from adult websites. These outside links are a good solution for sex workers that enables their businesses to thrive on more mainstream social media. The sex workers who were blocked on Linktree reported that they were not warned to change their content. Instead they were simply blocked. To add insult to injury, Linktree billed many users for the service then unexpectedly cancelled their account without a word and without a refund.
Solutions for Next Time
There are a few solutions that sex workers can use to help keep this from happening again. They can continue to rely on more sex work friendly link platforms. Some of the link platforms used by prominent influencers are direct.me, Hubzter, Lnk.Bio, and Tap Bio. These websites have thus far been open and welcoming to sex workers. However, the number one way to keep this from happening again is for sex workers to buy their own domain and create their own page with links. This is the only way they can have complete control over their business to ensure that this doesn't happen again.
It's appalling that this keeps happening to sex workers who are simply trying to run and advertise their businesses online like any other successful business. Sex work is legitimate work, and we need better ways to safely support sex workers and their endeavors.
Want to stay on top of tips, trends, and the latest tools? It's easy as 1-2-3!
Follow our socials @fancentrotribe for new posts, contests, money-making tips, and more!
Get the hottest news of every month by signing up for our newsletter!
Contact a success coach at success@fancentro.com for one-on-one advice from an expert!