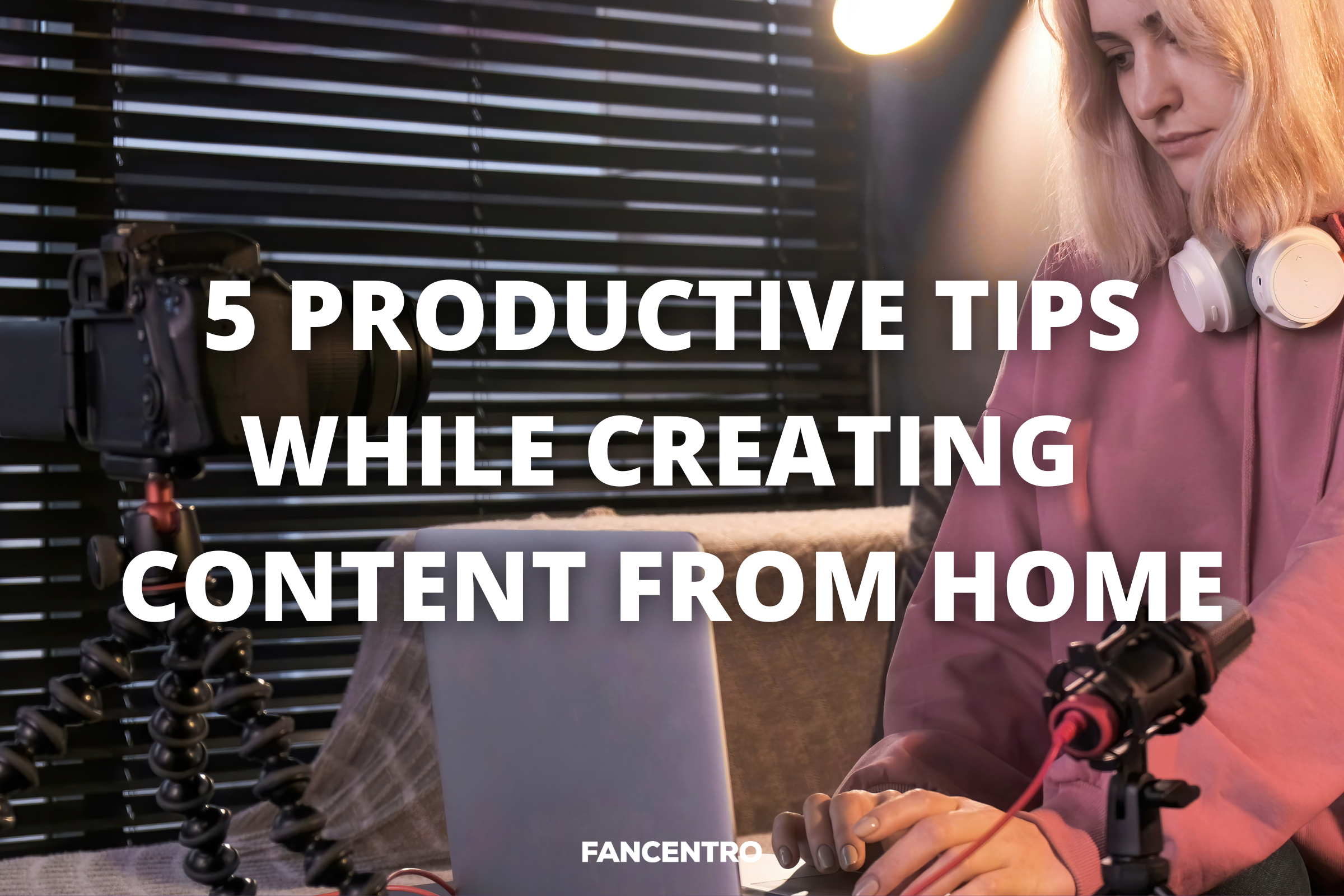 Top 5 tips for Staying Productive while Creating Content from Home in 2022
One of the beautiful things about being a content creator is that you are in control of your time. However, that's one of the biggest challenges as well. Unlike more traditional careers, no one is telling you when and how to do your work, and that can cause productivity to trickle to a halt if steps are not taken to bolster your creative output. These five tips can help you to continue to produce exceptional content from home even during these unusual times.
Ver esta publicación en Instagram
1. Create a plan, but take it slow.
It's important to have a plan in place, but remember that you're not going to reach the finish line before you've even taken your first few steps. Slow and steady wins the race. Pace yourself and remember that slowly achieving your goals is better than rushing ahead too quickly and possibly making mistakes. You shouldn't chastise yourself for not quickly attaining your end goal. Dream big but go slowly.
2. Avoid time drains and distractions.
When it's time to work, put a plan in place to avoid distractions. Turn off all notifications on your phone, or turn on Do Not Disturb. Better still, put your phone in another room, so you can't thoughtlessly pick it up. Listen to music without lyrics so the words don't distract you. Don't have the TV on in the background. You know yourself best and know what are your worst time wasting temptations.
3. Find your sweet spot.
Don't overwork yourself trying to be someone else. Of course there is already someone out there creating the content that you want to create, but always remember, they are not you. They can never create what you will create. It might be the same idea or subject, but only you can create from your own perspective. Being your own cheerleader helps you to continue working even when you run the risk of being a bit discouraged.
4. Reuse your own content.
Don't be afraid to reuse your own work. If you've already created something that would fit well in another project, then recycle it! There's no need to reinvent the wheel. You can tweak or revise some of your previous work to help create new content. Building upon something you've already created could lead to an even better version of your content.
5. Create a schedule.
People are always advising you to create a schedule. The advice often makes it sound like the schedule should be the same routine every day. However, micromanaging your day down to the last second so that each day looks like Groundhog Day is why many people left their normal 9-5 jobs to become content creators in the first place. You wanted to get away from the monotony of a normal schedule. Remember that you can create whatever schedule works for you! Are you a vampire who hates mornings? Create a nighttime schedule that works for you! Do you want every day to look different? Create a schedule which has you focusing on different aspects of content creation each day. You are in control of your day.
Creating content requires dedication as well as creativity. It can be challenging to keep the ball rolling while working from home during these stressful times, but these tips will boost your productivity and help keep you inspired. Remember to connect with your original passion for creating content that led you to this fantastic career choice in the first place.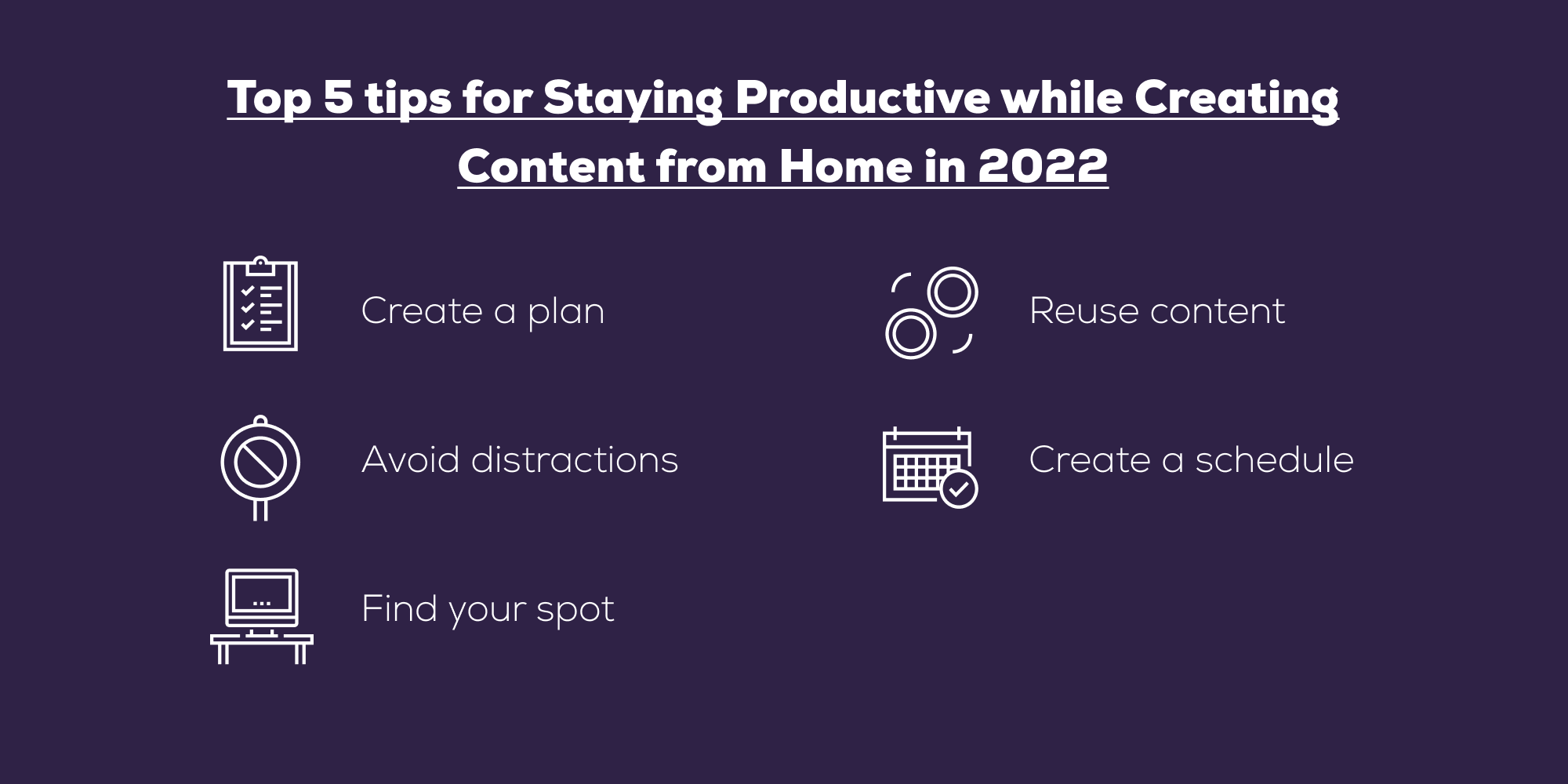 Want to stay on top of tips, trends, and the latest tools? It's easy as 1-2-3!
1. Follow our socials @fancentrotribe for new posts, contests, money-making tips, and more!
2. Get the hottest news of every month by signing up for our newsletter!
3. Contact a success coach at success@fancentro.com for one-on-one advice from an expert!