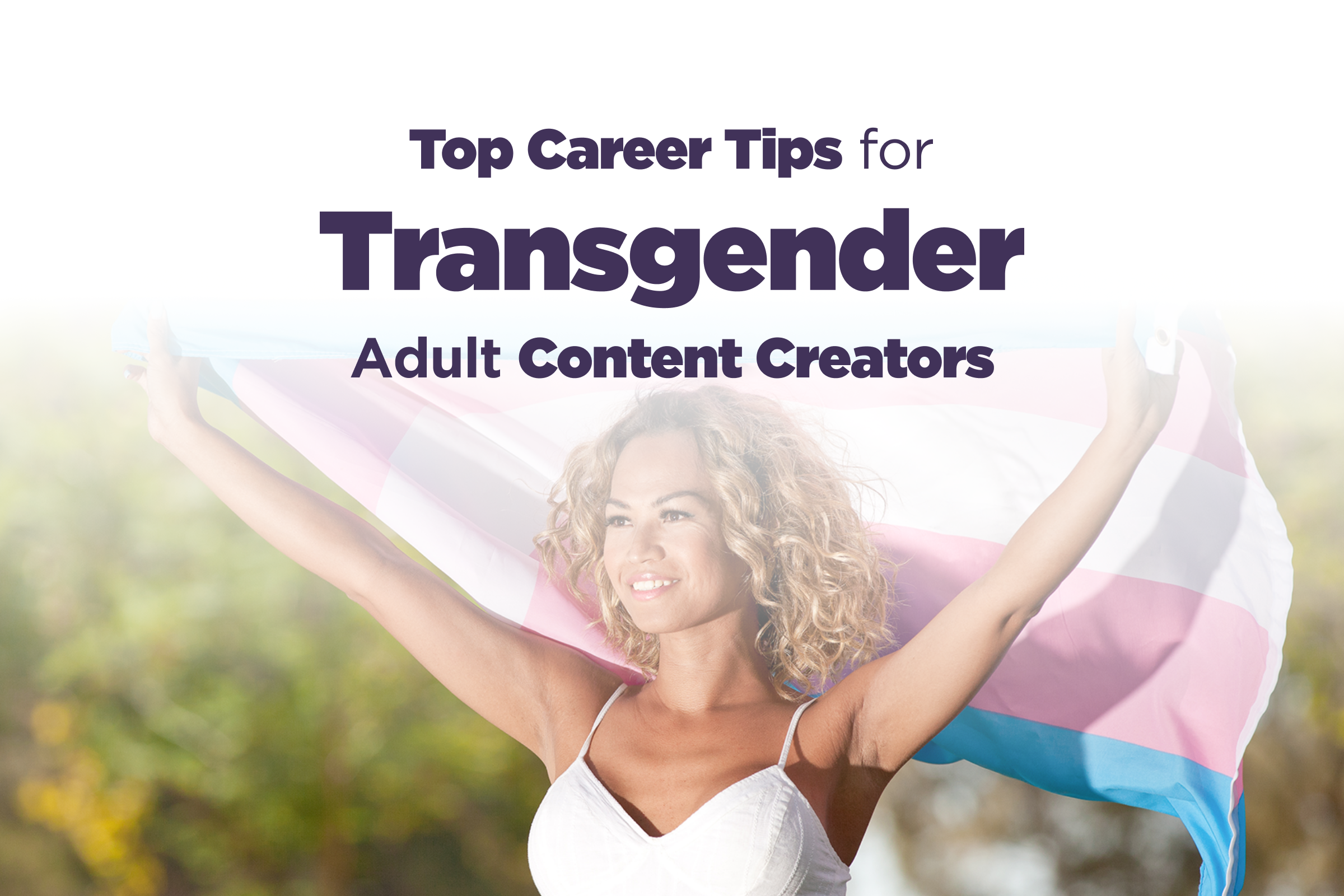 Top Career Tips on International Transgender Day of Visibility
Learning from a Groundbreaking Transgender Adult Performer
There is a proliferation of so many platforms where adult content creators can finally take control of the content they produce, but transgender adult performers still face far more difficulties and stigma than other performers. Having full control over their bodies and content is especially important for transgender creators who are still marginalized in so many ways. Especially because this marginalized community is not only marginalized within society but within the adult industry as a whole. Knowing how to navigate the adult industry as a transgender performer can be tricky, so we spoke with Trip Richards, a Transgender Man and multi award winning performer, to find out all the best advice he has for marketing yourself as a transgender adult content creator.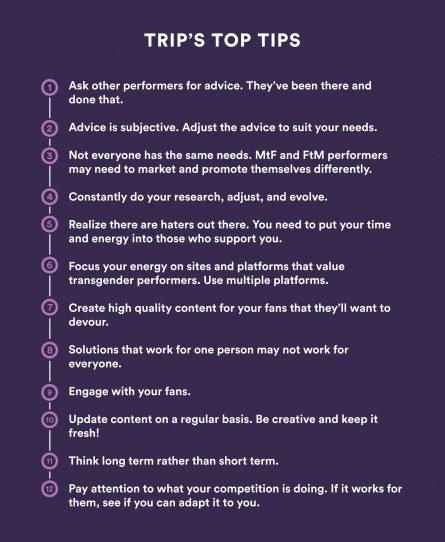 Top Tips for Transgender Adult Content Creators 
Trip is a groundbreaking transgender performer who has extensive experience in marketing and promotional strategies for those within this marginalized community. His advice is priceless for those in this community wanting to grow their business.
1. How did you get started?
I have been involved in the adult industry for over 8 years. I started with the hopes of making a little extra money and expanding my own sexual experience. Since then, I have been active in many sectors including webcamming, indie and studio films, in-person services, domination, sexting, custom videos, etc. Currently I am one of the top FTM/TransMale performers and focus on my own self-produced content.
2. Did you learn from anyone in particular?
When I started, there were very few trans male performers, so I had to figure out a lot on my own.  While I tried to research and incorporate wisdom from other models, most of them were cisgender or otherwise very different from myself, and what worked for them didn't seem to relate to me or my body. I did pick up clues about boundary-setting and keeping myself mentally and physically safe from other models, however, and that was very important!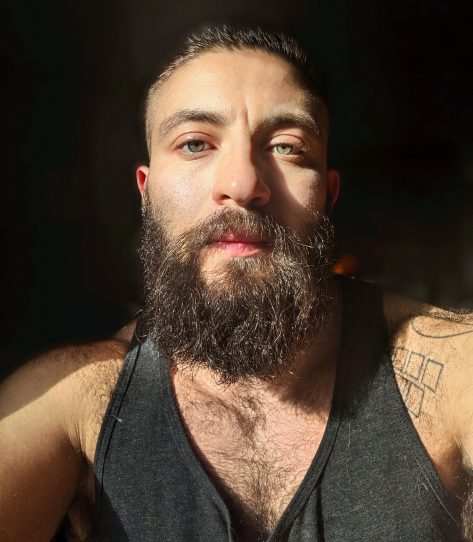 3. What advice would you give to transgender adult content creators just starting out?
Today, there are lots of information sources for new sex workers, including trans models. The landscape of sex work, including which platforms are performing the best, continues to evolve. So do your research and then be adaptable. Above all, never forget that you are sexy and desirable! There's a massive and largely-untapped audience of people who are interested in looking at trans bodies, and your job is to connect with them. Being a trans performer unfortunately does mean dealing with transphobia and harassment, so focus on the people who are supportive of you and care about you. Don't be afraid of setting boundaries and sticking up for yourself.
4. And how can they find their audience?
As a trans model, you have the advantage of being part of a niche market that isn't oversaturated yet. But this can mean it's hard to find your customers, especially if they don't know what they're looking for either!  I recommend focusing your energy on sites that explicitly include trans performers and that offer us appropriate categories and tags. That helps connect customers and models, and also sends the message that our content is welcome and valued. I personally take a multi-platform approach, sharing a variety of free and premium content across multiple social platforms. This increases the odds that a potential customer will browse their way to me and become a loyal fan.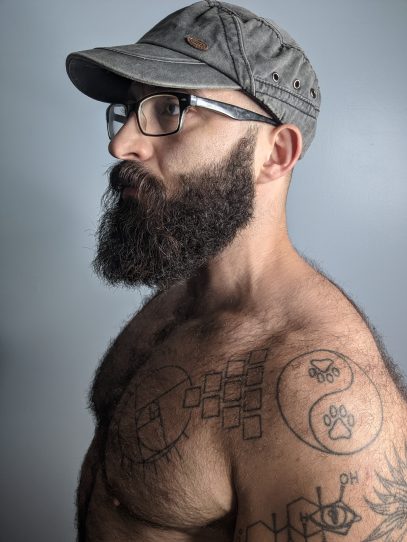 5. What's the best marketing strategy you've ever used?
I attribute a chunk of my success to never undervaluing my content. Sure, I run the occasional sale, but mostly I focus on creating high-quality content that is worth the price. Continually underselling yourself reduces your income, and also sends the message that unscrupulous fans can take advantage of you by demanding freebies. Instead, let fans know exactly what you offer and why it's special and valuable. Remember, they wouldn't be following you in the first place if they didn't like what you offer!
6. Is there anything in your marketing strategy that you do differently than other performers, such as transgender female performers, gay performers, or cis/het performers?
As a transgender man, the marketing style of most other performers doesn't work for me. Part of this is due to my physical body and anatomy, and part is due to the social spaces in which trans men reside. Traditional hyper-masculine styling doesn't succeed for me because a lot of my viewers want to see a softer more receptive side of my personality; traditionally feminine styling doesn't feel authentic for me and also doesn't appeal to my mostly-gay audience. In addition, as a trans man, I find myself frequently needing to educate viewers about my body, since trans male bodies are less visible and accessible in society than cis bodies or even trans female bodies. Balancing being sexy while also being an educator can be a challenge! While I continue to evolve my own personal branding, I have always tried to be as authentic as possible to my own personal style and genuine sexual interests.
7. What marketing advice would you give to your fellow transgender adult content creators? 
It takes a lot of hard work to build a successful brand, and none of us got here overnight!  Some general tips seem to work for everyone though: Be interactive with your fans. Update your content frequently and with high-quality uploads. Be creative and keep it fresh. Try to take a long-term approach to your income rather than stressing about day-to-day variations. And try not to compare yourself negatively to other established models, but rather learn from us and incorporate that into your own personal style.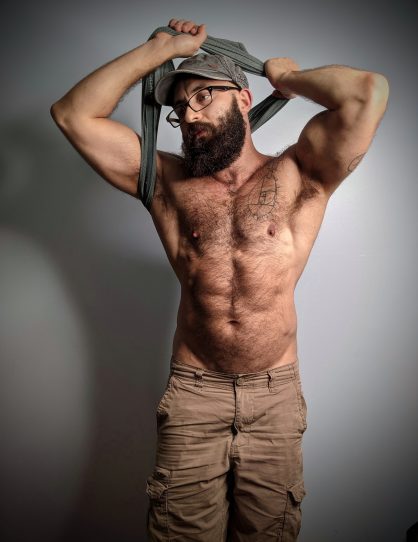 Achieving More Together 
Trip's words of advice are helpful to everyone in the industry, and being inclusive to all performers is the key to success for us all. Supporting and encouraging each other will help everyone achieve their goals. Let's keep empowering ourselves and our fellow adult content creators. When one of us succeeds, we all succeed in making our industry better and stronger.
Want to stay on top of tips, trends, and the latest tools? It's easy as 1-2-3!
Follow our socials @fancentrotribe for new posts, contests, money-making tips, and more!
Get the hottest news of every month by signing up for our newsletter!
Contact a success coach at success@fancentro.com for one-on-one advice from an expert!