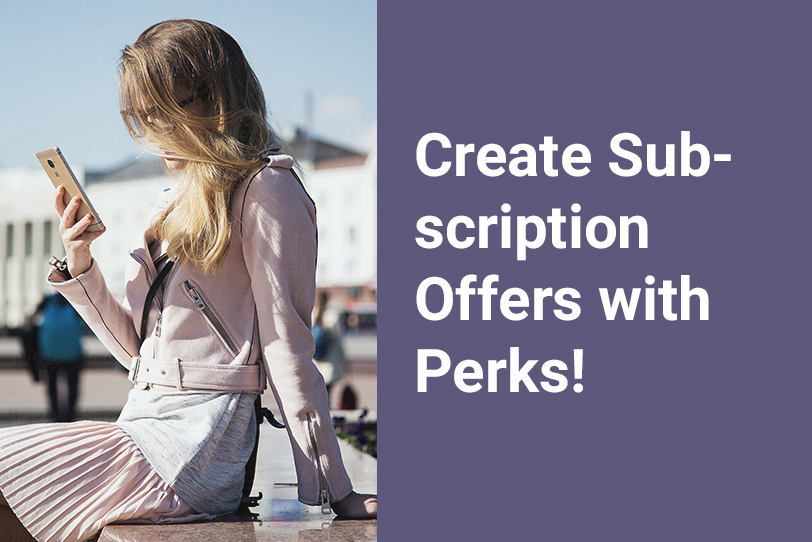 Create Subscription Offers with Perks!
You already know that there are many ways to monetize your content on FanCentro. You can sell premium social media accounts, subscriptions to your Feed, Clips, and even send DMs. With all of those options, we wanted to streamline the buying process for your fans, while making you even more money. 
Create Subscriptions with Perks
Shopping is always easier with a "Buy Now" option, right? Well our latest feature allows you to do just that: create one subscription offer with any perks you choose — that means fans will be able to purchase several different subscription offers!
You can create any package combination you want. Combine your Feed with Premium Social Media, or add extra-special bonus items, like a free pair of panties for anyone who subscribes to that bundle. Think about what your fans are most likely to purchase and get creative!
How Will This Feature Help Me Earn?
There are tons of benefits to bundling your offers!
You can highlight your best deals to fans

Mix and match perks to create the best possible packages

Easy management of your offers! We'll let you know when you need to add or remove subscribers. The whole process is optimized for ease of use.

Offer deals for every price point and budget

Make simple buying options available for your fans–when the process is easy, you'll make more sales!
When you create custom subscription offers you have the freedom to maximize your content and streamline the process for both you and your fans. Now fans can access any number of subscription combinations–it's up to you!
How Does it work?