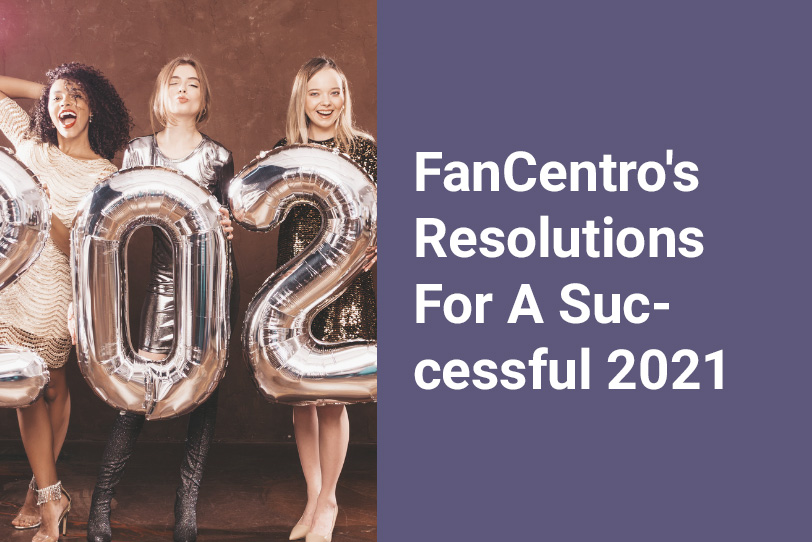 FanCentro's Resolutions for a Successful 2021
We want to help you get your New Year off on the right foot by giving you all the tools you'll need to increase your FanCentro earnings! Let's face it, 2020 was not much fun for anyone, and our only goal for 2021 should be to do better. The Centro Team spent a lot of time coming up with the best ways to max out your payouts and make 2021 your best year yet. With tons of new features released this year and many more to come, it's never been easier to amp up your FanCentro earnings…but that's not your only task for 2021! We've come up with a list of resolutions that will help you fulfill all of your goals: mind, body, and soul.
Make Your 2021 Resolutions Count!
To help make it super-simple, we've created a printable list of the resolutions that you can keep right at your fingertips to make sure you're on the right track. Get ready to be healthier, happier, and send your FanCentro earnings through the roof!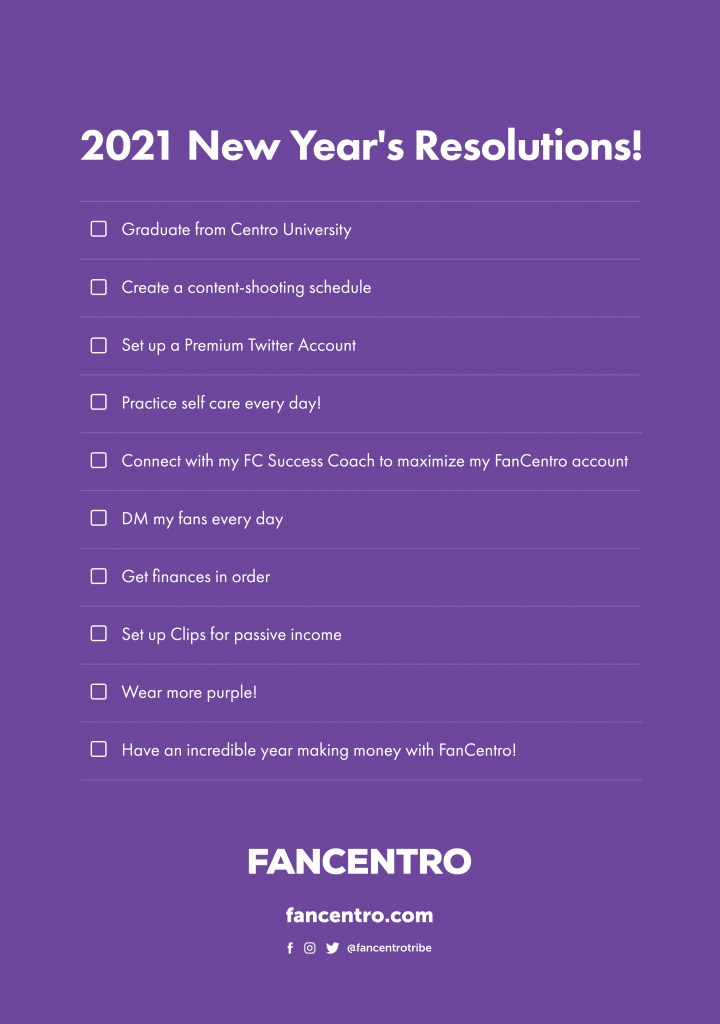 Where can I find more help?
Here's a roundup of links and resources for reaching all of your 2021 goals!
Interested in Centro University? Click here!
Need help with content creation? We've got it right here!
Ready to set up your Premium Twitter? Get started here!
Looking for self-care ideas? We've got them here!
Want to connect with a success coach? Do it here!
Haven't tried DMs? Find out how to get started here!
Need help with your budgeting? We got you covered here!
Create your Clips! Find out how here!
Learn all about how to wear your purple here!
2020 was a bumpy year, there's no doubt about that, but that doesn't mean that we can't start the new year off with a bang. Focus on your success and you'll be able to reach every goal you set, no matter what the future has in store! Get ready to improve your health, happiness, and FanCentro earnings in 2021!