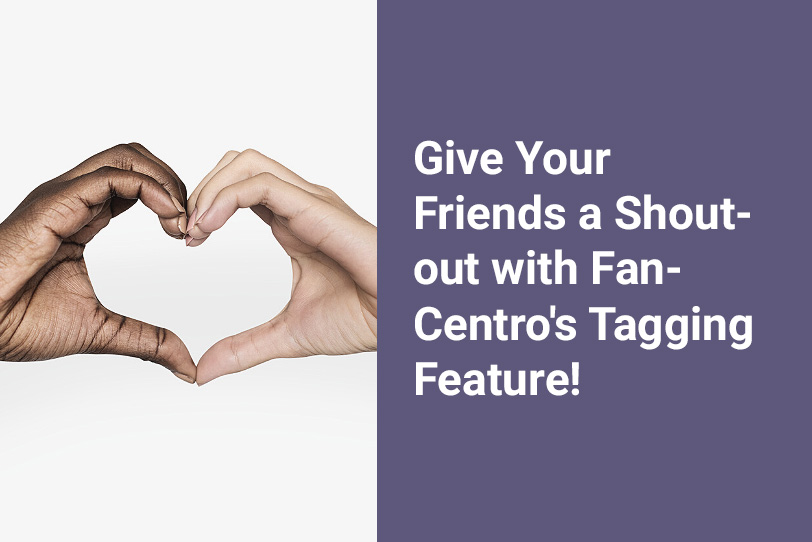 Give Your Friends a Shoutout with FanCentro's Tagging Feature!
Have you ever been on social media and knew that you just HAD to tag a friend on a particular post? Tagging is one of the easiest ways to keep your friends close when you're surfing the web, and now we've brought the same functionality to FanCentro! You can tag your influencer friends right on your Feed posts or DMs to help your fans discover their content as well. This is a great way to cross-promote and help each other tap into all-new traffic on FanCentro.
Think of it this way: You have a successful following of a few thousand subscribers on your FanCentro profile. Now consider all of your friends who are also on FanCentro — they have their own following, and while there might be some overlap in fans who subscribe to you both, the majority of their FanCentro traffic is going to be new traffic for you and vice versa. You can help each other out by tagging your fellow influencers in your posts and DMs.
How Does Tagging on FanCentro Work?
It could not be easier! You can tag a friend on FanCentro in three simple steps.
Create a new Feed post or DM
Type the @ sign and then the first three letters of your friend's FanCentro name. That will generate a list of influencers so you can locate who you'd like to tag.
Click on the influencer you'd like to tag. When you do, an info card will appear attached to your post or DM. Fans can click on that card to be taken to your friend's profile.
Why Should I Tag?
Tagging is one of the best and easiest ways to collaborate with other influencers for additional FanCentro traffic. Just like a S4S on social media, this is a great way to broaden your existing fanbase by giving a shoutout and getting one in return. The more influencers you collaborate with, the more you'll be tagged, and the more traffic will be sent your way!
Are you shooting content with a friend? Now you can tag each other when you post so fans will know exactly where to go for more content–that's twice the FanCentro traffic for your post!
With a little creativity, you're going to find that the all-new tagging feature on FanCentro is your new bff. Not only can you help out your friends, but they can return the favor and all it takes is a couple of keystrokes!