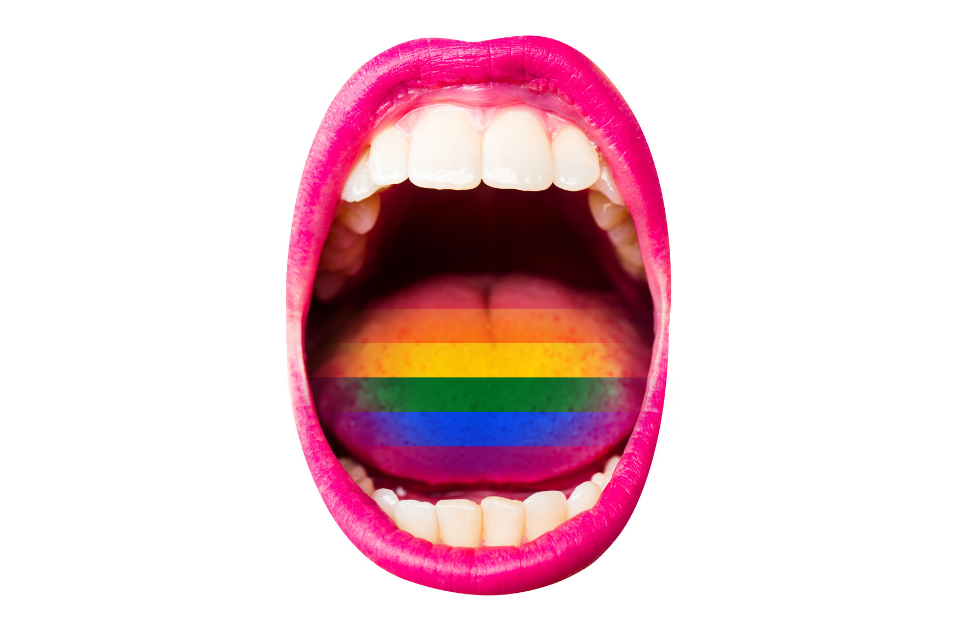 All About Pride — Part Two!
As Pride Month rolls along, we want to share even more inspiration and love from the #FCTribe! Find out how embracing their sexuality helped shape the lives of these FanCentro influencers, and then click on their names to check out their full profile.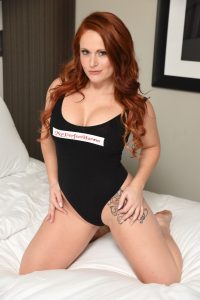 In the last few years, I have made big changes in my life in my pursuit of happiness. I quit my job, started my own brand, helped launch a company, and most recently moved across the country. These big changes started when I found my amazing partner ( @myperfectharem) and came into my sexuality. I have always been a sexual person and knew I was bisexual for a long time, but never really found myself in an environment that I could explore that side of myself. I was curious for years before liquid courage helped me go further than making out with girlfriends at the bar. I've spent the last few years cultivating a new life for myself to explore, experiment, and express myself in and I am so happy that I did. Through my current career path, I have also helped so many others explore their sexuality as well. I've had fans come back to me after months of being away and share wonderful stories about personal growth, new partners, and new sexual encounters far better than they had before. I feel like I'm living a life that is true to me and who I am and it makes my soul smile to help others.
No matter the sexuality, #pride seems to radiate an overarching feeling of love, acceptance, and positivity. Try not to judge others or yourself harshly. If they're not hurting anyone, who cares!? Let yourself explore. It's YOUR life. You owe it to yourself to figure out what makes you happy and give yourself a shot at it. I just want you to be happy, healthy, and safe : )
It has changed my life by being open about who I am and what I do. I have learned to be more comfortable with my sexuality and I know things about myself that I really never knew before. I just wanna say, if you're in the closet cuz you're scared of what people think, don't be cuz I did forever, and I wish I didn't. Now I'm so open and I know I have a great community that supports me for who I am. Just be yourself and show all the love you've got to give?
My name is Destiny Red and I have been a cam model for about 6 years. I am also bisexual and since I embraced my sexuality. I feel good about my self more confident in and out the bedroom. I don't have perfect body but by me exploring my sexuality I was able to learn things about my body I didn't know. I learn that people opinions doesn't make or break me. And if people don't like me for me for my sexuality I just stay away from me them. Embracing my sexuality changed my life because it made me see people for they really are for loving me. It made me learn things about myself I never knew.
Embracing my sexuality has helped me over come the shy, timid woman I used to be. Elton John has always been a huge inspiration to me.
"I've got that resilient thing inside me. But I wasn't a happy bunny."
-Elton John
Exploring and embracing my Sexuality is what helped get me into the adult industry, and I am so much happier now because of it.
"There is nothing wrong with going to bed with someone of your own sex. People should be very free with sex, they should draw the line at goats."
-Elton John
I have the confidence to wear what I like and be myself,
I'm proud of who I am and the work I do. 5 years ago I would've shamed myself for earning money this way and told myself I could never pull that off. I've been so warmly welcomed into this community, I have been overwhelmed with kindness since I've opened up. And  here I am, with full support from my fiancé, my own house & fur family and I'm making a steady income online.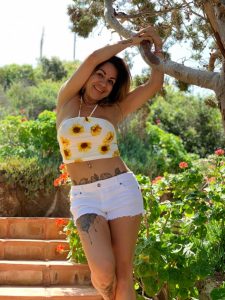 Well, embracing it has really been a life changing thing for me. I will be 42 next month and started all this craziness about a year ago. Its really opened me up to a new me. I have always been sexual, but somewhat shy. Now I love showing my body, spending time in the gym working on my body, exploring my body and my sexuality.  I am now a very open-minded person. I used to be embarrassed about masturbation, and now I have a bunch of toys! My sex drive and sex life is better than its ever been. Of course financially it's been good too, but that's been a roller coaster with Instagram's crazy rules and losing pages, but I would say that embracing my sexuality is the best thing I could have done for me. Physically, mentally, emotionally, and sexually, it's really helped put me in a better place in my life.