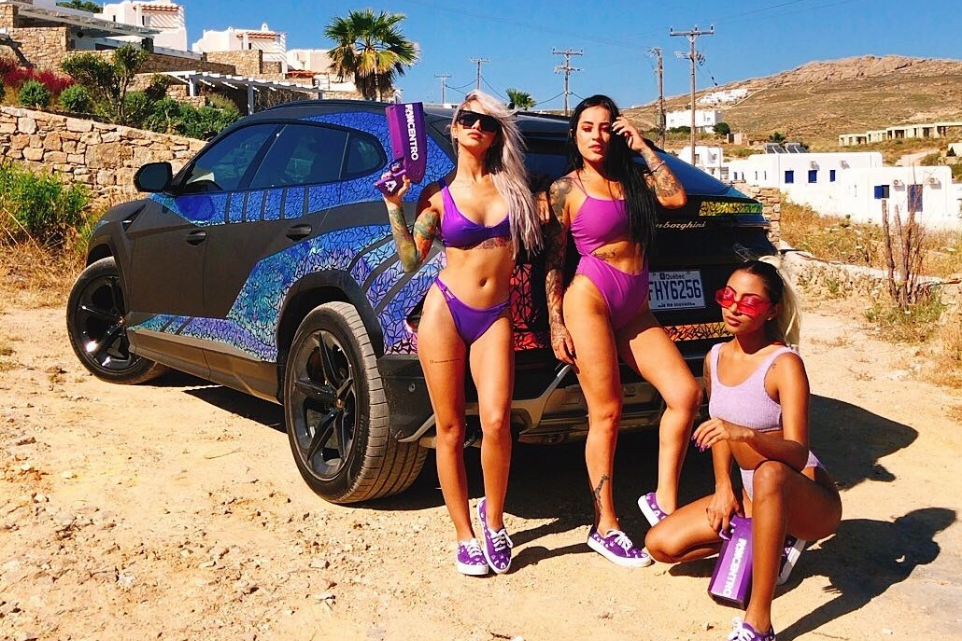 FanCentro's Lambo Giveaway, the Ultimate Social Media Event, is Almost Here
By now you may be wondering about the Lambo Giveaway (aka the ultimate social media event) and how we're handling the logistics of such a huge contest. To help you out, we wanted to go over the final days leading up to the big reveal.
First things first…is this contest over? NO WAY! There is still a TON of time to earn Golden Tickets, leading me to my first point.
The Lambo Giveaway is All About the Tickets
The phrase "Lambo Giveaway" might be a little confusing. You may be thinking that we're 'giving away' the car to the person with the most tickets or the person who earned the most money, right? WRONG! The Lambo Giveaway is a RAFFLE, which means that literally anyone can win. Remember way back in the days of the Purple Envelope when we were giving out freebie tickets for sharing the IG post? Yeah, that could be the ticket that wins.
The Raffle
Now selecting a raffle winner is a bit tricky on our part. Obviously, we can't load up hundreds of thousands of literal tickets (think of the mess that would make) so it's a good thing we're living in the future. We're going to be using an automated random ticket picker that will be able to shuffle through every single entry and pluck out the winner. It will all go down live during a special party during the House of FanCentro — LA edition.
So it's Truly Random?
Yup! Now, obviously the more tickets you have in the pot, the better your chances of winning. (Someone smarter than me talks about the math here) That said, we're pulling one ticket. And even if you don't love the odds, the chance of winning is there as long as you have a single ticket in the game.
How Can I Spend the Final Days Before the Raffle?
My best advice: collect those tickets like Veruca but keep the faith like Charlie. Do your best to push the contest (because doing so earns you more money, so it's kind of a no-brainer). Use the banner generator, remind your fans, and come up with some great final days deals to add a few more tickets to your pile. The most important thing is DON'T give up! It ain't over until that Golden Ticket is pulled.