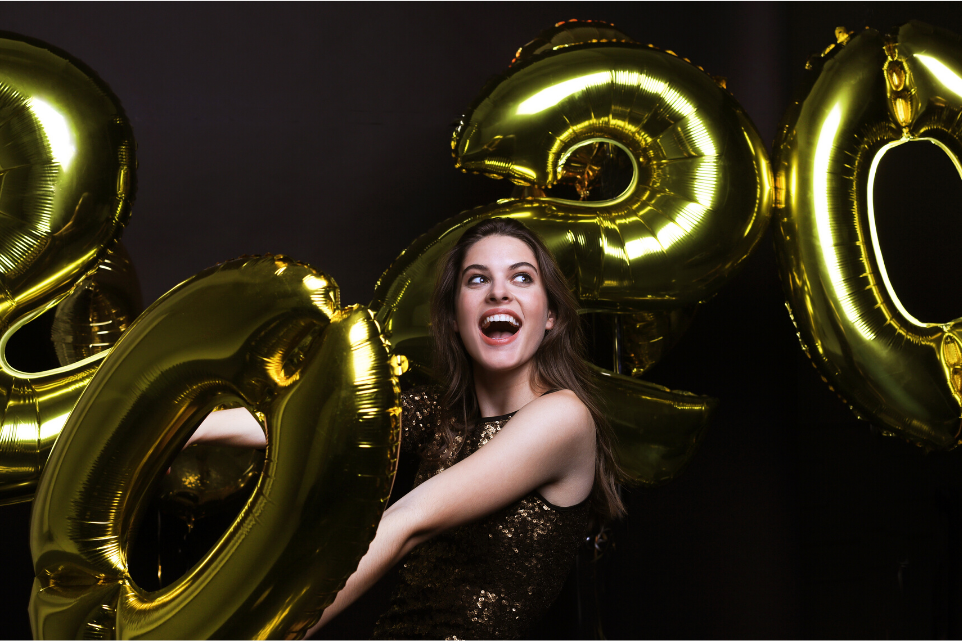 Happy New Year from FanCentro!
What a year this has been! 2019 has been full of the best content, the hottest influencers, Lamborghinis and pretty much everything purple! We've loved seeing you growing your communities, working hard, keeping your fans delighted and making all that money. To make sure the year ahead is even more successful, we've rounded up some tips from the experts as well as sharing the FanCentro Content Calendar of 2020!
Subscribe To Our Calendar!
We know it can be a challenge to stay creative when creating content that your fans will love. Thinking up new and innovative ways to keep your FanCentro Feed fresh is incredibly important to keep your fans coming back for more. To help get those creative juices flowing, we've created the FanCentro Content Calendar 2020 and we've packed it full of fun and sexy ideas that you can use each week.
Click the link below to access the calendar and save it to use all year round!
Click the link below to subscribe to the FC Google Calendar to receive reminders of each event, so you'll never miss a trick again!
Use Your Tools!
We've given you tons of awesome features to help you create the best content, and there are some HUGE updates coming for you in 2020! Make sure you're using all the tools we have to offer to maximize your income. Haven't fired up the Feed? Start posting exclusive content a few times a week to get people interested. Never tried the Banner Generator? Spend thirty minutes checking out the designs and creating your own perfect social media banners for your followers. It only takes a little effort, but you'll see a big reward!
Join Telegram
Did you know we have special FanCentro Telegram groups dedicated solely to our tribe? It's true! There you'll find verified models who are navigating the same waters as you, and you can chat to get all kinds of tips, tricks, and other ideas for content and more. Got a question about making it in the adult industry? There's no better place to ask it! We keep our Telegram group exclusive to FC models, so you know you'll be in good hands. Want to join? Contact our support team via live chat so we can get you started!
Get Involved
We do a LOT of giveaways throughout the year, and it's truly the best way to grab treats like amazing swag for your shows. In the past year we've given away all kinds of FanCentro apparel, journals, trips, cash, and, oh yeah, a Lamborghini. We make our giveaways super simple to enter, but you gotta be in it to win it! Make sure you're following FC on all the social media channels, because you never know when a new giveaway is going to pop up.
Make TONS of content
Content creation can be hard and when you're trying to make it in the adult industry it can be really difficult to think outside the box. This year, try to come up with cool ways to keep your fans engaged, and you'll see that they keep coming back. Keep your eye out for our Tip Tuesdays on our social media channels to help with ideas as well as here in our blog where we're always posting great content strategies!
Be Kind to Yourself
Finally, we want you to make 2020 the year of self-care. No one needs to be stressed, burned out, and generally bummed, so make sure you take the time to love yourself and give yourself the things you need. That might be a trip, a few days off, or an incredible massage, but if you need it, DO IT! If you feel that the stress of everyday life is mounting, talk about it (again, our telegram group is amazing for peer support!) and keep your head above water. The FanCentro tribe is made up of fierce, amazing people and we want to see all of you achieve the success and happiness you deserve!
Above all, we want to wish you a wonderful New Year from the Centro Team! We promise to keep working this year to create more features, events and tools to help you be the best. We can't wait to see you grow with us.
Let's get that #richbitchenergy in 2020!
Love and best wishes from our FanCentro family!