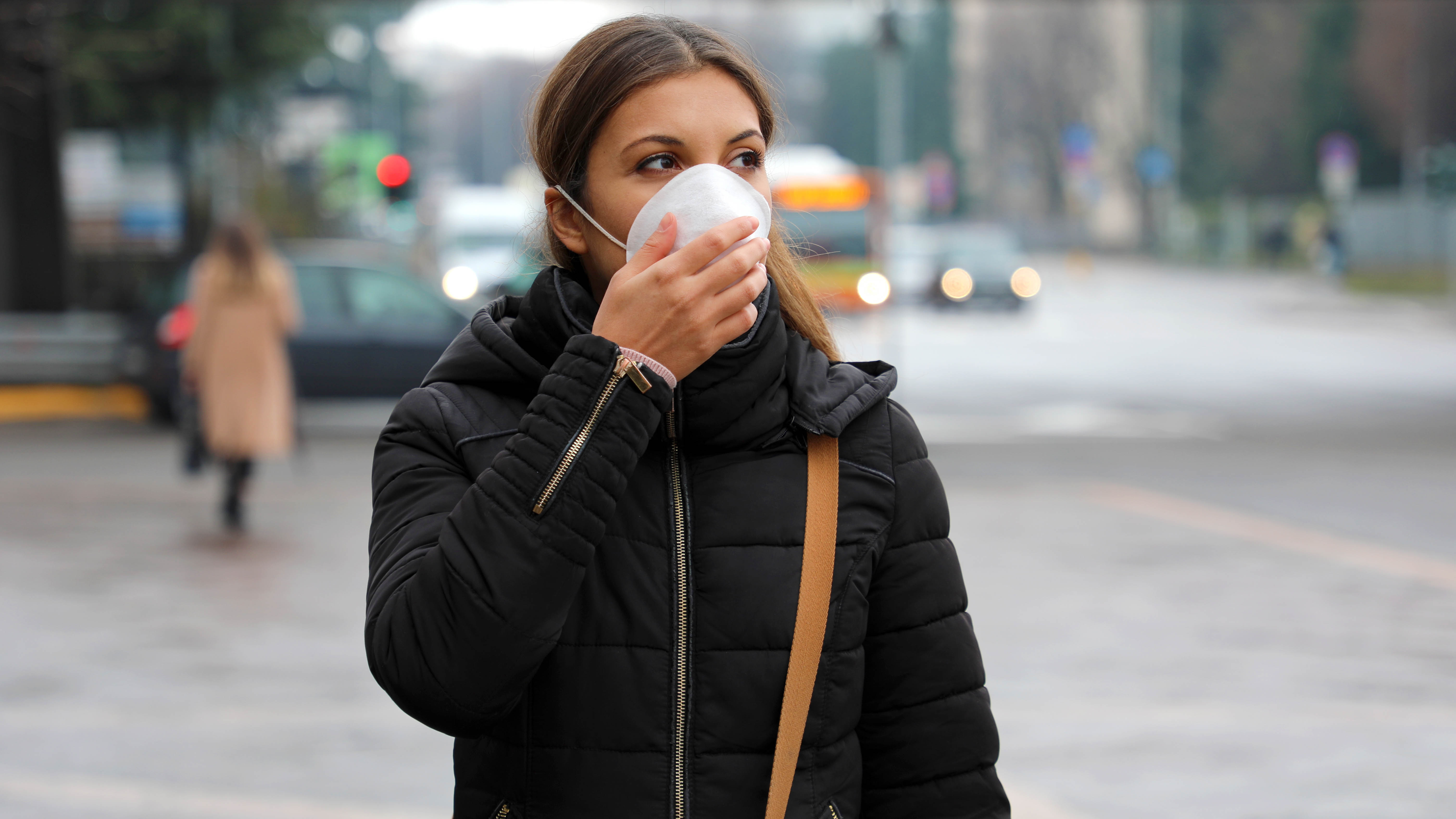 Your Role as an Influencer during COVID-19
Like it or not, things are pretty serious right now. The time has come to get real about being an influencer.
Maybe you've seen the infographics about how easily COVID-19 spreads. Let's take a look and one of the most popular ones: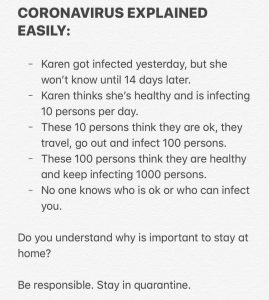 While this is an amazing message for reinforcing your decision to stay safe by staying at home, it's also a good example of the other dangers of coronavirus that you might not have thought about…like how easy it is to post misinformation and how quickly it can spread.
Let's keep using Karen as an example:
Karen is an influencer with 100,000 followers.
Karen shares a random COVID-19 post on her IG stories.
That post contains incorrect information, but Karen doesn't know it yet.
10% of Karen's followers share the same information on their accounts.
Considering an average personal Instagram account has 150 followers, that means that 1,500,000 are exposed to misinformation without knowing it…
Do you see why sharing verified information is so important?
What Info is Safe to Share?
Now does this mean that you shouldn't share any information about coronavirus? NO! You're an influencer, and part of your job is to be on top of important trends and COVID-19 definitely qualifies. What you need to be aware of is exactly what you are sharing, where it came from, and if it's verified by reputable sources.
DOs and DON'Ts for Social Media Sharing
DO double check every piece of information you share about COVID-19. Good sources of real, true, verified information can be found at the WHO and CDC websites.
DON'T click "Share" until you've done your research. In doubt? Don't share.
DO check the FanCentro Mythbusters blog! We're updating the post regularly as we debunk the false information that's floating around.
DO send us your myths! If you come across a piece of false information or simply want to double check the validity of a fact, send it to us! We'll do the research and post the results on our Mythbusters blog. Send your myths to covid19@fancentro.com
DON'T go into this blind. Get started by visiting our post about staying safe and healthy during the COVID-19 quarantine. We've created shareable images you can easily download and share on your socials based on information directly from the WHO and the CDC.
The most important thing to remember as an influencer is that you have a lot of eyes on you, and with that comes great responsibility. It's wonderful to use your platform to help others, but to do that you need to be sure you're only sharing information that is verified, valid, and valuable!
Are you an adult performer who has been unable to work because of COVID-19 restrictions? Check out our current promotion for new influencers. Have a friend who's been affected? Refer them and get a great referral bonus!
Read all about our COVID-19 project Stay At Home With FanCentro!