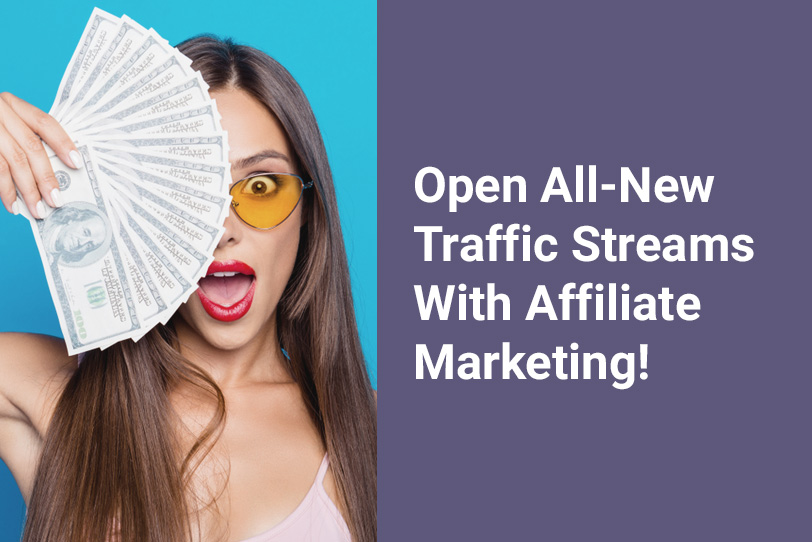 Open All-New Traffic Streams with Affiliate Marketing!
Have you heard the term affiliate marketing? It's a secret weapon when you're trying to increase your sales, and taking advantage of affiliates is a great way to get your name and your brand out there. Affiliates are generally people who have connections in a certain field. In other words, their traffic is in the market for what you're selling.
How does affiliate marketing work?
Affiliate marketing is a win-win situation. Let's say an affiliate markets you on their site for a week and you get one hundred new subscriptions from that promotion. Both you and the affiliate will receive a percentage of the commission on those sales. You now have new subscribers and all new traffic sources, and the affiliate is motivated to keep marketing your brand to their traffic. It's the perfect way to break into new traffic streams that you may not have access to without affiliate help.
Is sharing commission worth it?
Absolutely! Remember, you are still getting sales that you would not ordinarily see without the help of affiliate marketing, and by promoting you, their traffic made those sales possible. Affiliates in any industry are generally very connected, and their reach could hit a huge untapped audience.
Can FanCentro Help?
Yes! We have our own affiliate marketing program called CentroProfits that will put you in touch with thousands of affiliates who are interested in marketing brands like yours. Signing up is simple, and each affiliate who markets you will be given a special tracking link directly to your page!
How do we share commission?
Here is the breakdown of the commission share. Remember, you're partnering with affiliates to make sales from their traffic, so in this case the commission is split in three ways:
Influencer- 50%
FC – 25%
Affiliate 25%
How Can I sign up?
Click here to get started with affiliate marketing through CentroProfits!