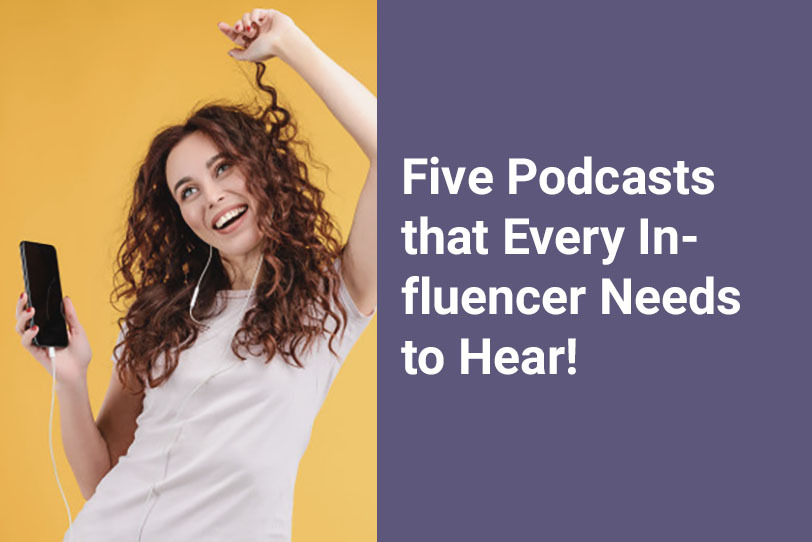 Five Podcasts that Every Influencer Needs to Hear!
Podcasts are more than entertaining, they can also serve as a valuable resource for up-and-coming entrepreneurs and business owners…including influencers! Whether you're embarking on a career as an influencer or looking for tips to grow your business, these five podcasts can help lead you in the right direction with expert guidance and top-of-the-line insight.
If you're not familiar with Gary V, chairman of VaynerX and CEO of VaynerMedia, you're missing out on some of the strongest business advice available today. In his podcast, Gary V covers successful marketing strategies, top-tier business techniques, and expert advice for anyone interested in investing in their own future. This podcast is the perfect opportunity to understand not just how to start a business but the steps you need to take to make it flourish.
Jenny Melrose, host of the Influencer Entrepreneurs podcast, is an expert at taking an inkling of an idea and turning it into an empire. With advice ranging from how to monetize your business ideas to how to expand and grow your following, this is a must-listen for any influencer who wants to make a name for themselves in the industry.
Another pod that's tailor-made for influencers, The Influencers Podcast, hosted by Julie Solomon is an extension of her website where she gives expert marketing advice about how to establish and sell your brand, increase your exposure by blogging, and gain social media expertise. The majority of Julie's episodes focus on particular influencers, with additional how-to episodes dedicated to applying their master tips to your business.
Toeing the line between advice for influencers and influencer marketing tips for brands, the Onalytica Influencer Marketing Podcast explains the secrets behind influencer marketing. Because the information comes from a brand's perspective, it can give you valuable insight as to what brands are looking for in a collaboration. Being armed with this information can help you expand your reach and incorporate brand collaboration into your business. That means more money!
Sophia Amoruso is the founder and CEO of Girlboss who both found and lost success with her eCommerce business Nasty Gal and has deep insight on the triumph and tragedy of running a business. Sophia uses her successes and failures to help guide other up and coming entrepreneurs, and welcomes regular guests to share their personal business experiences. This podcast shines a light on the reality of being a business owner and the ups and downs that come with the territory.