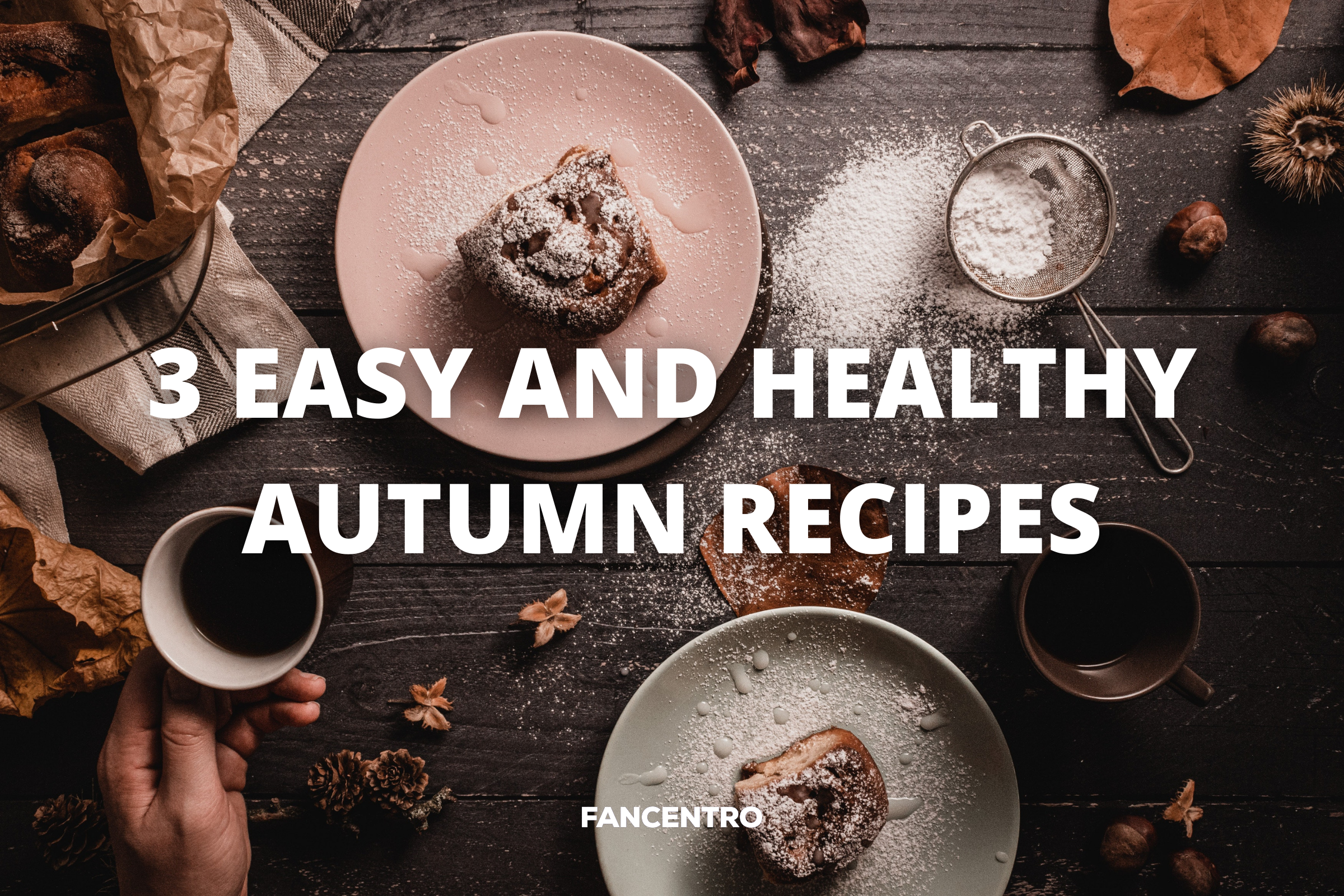 3 Autumn Recipes You Need to Try! Healthy & Easy
Autumn is officially here and with the changes in season we're looking for more warm and cozy food to eat. However this doesn't mean we can't keep things light and healthy… Today at FanCentro we present you with 3 autumn recipes you need to try this season! They're quick, easy and super healthy so that you can keep up with you business while taking care of your body.
Pumpkin soup with caramelised onion
There's nothing like soup for this cozy season! The first recipe we want to share with you today is a classic pumpkin soup, but with caramelised onion. It's light, warm, filling and very healthy. This recipe serves 6 people and takes around an hour overall. It's great as a light meal or as an entrée for a family dinner.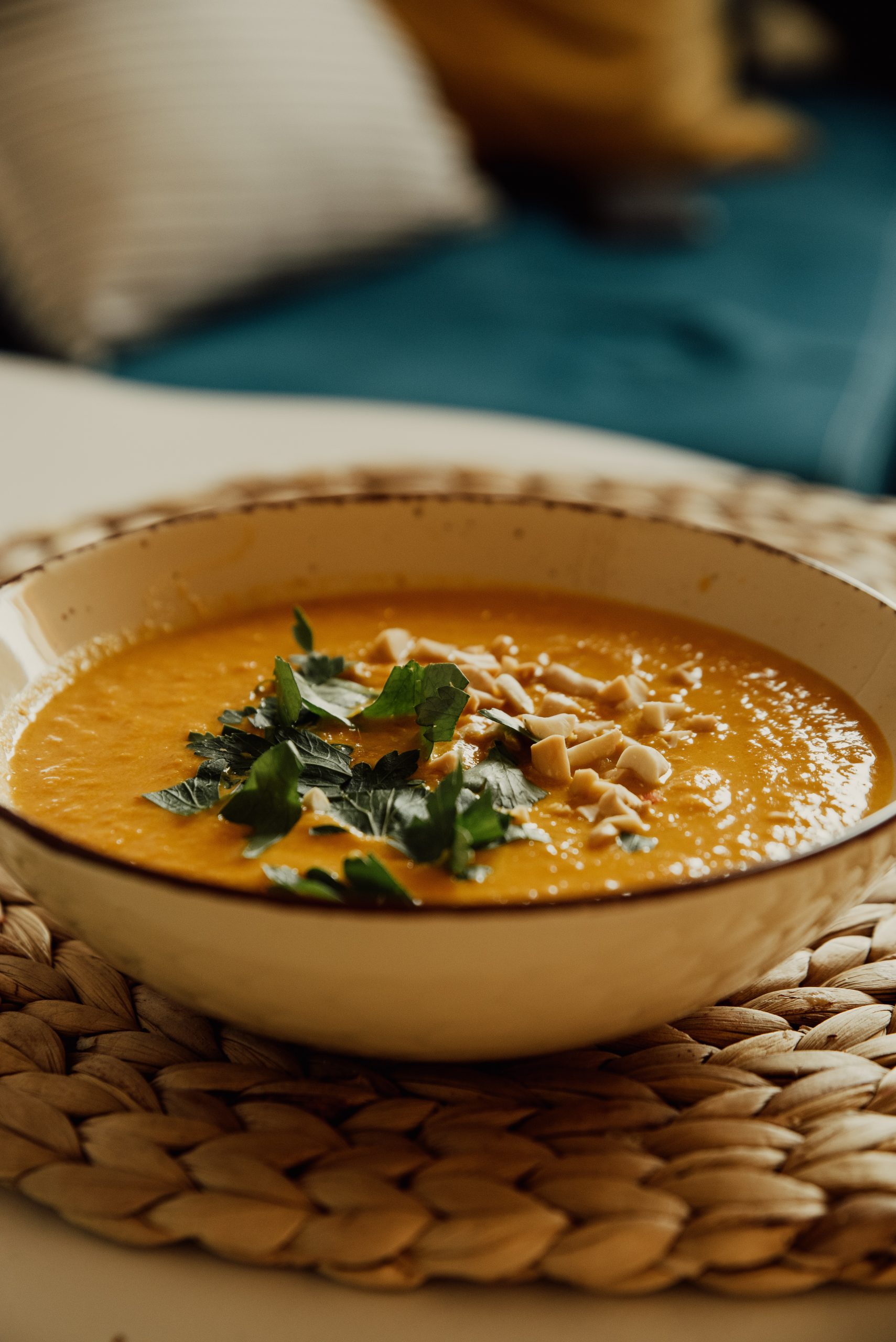 INGREDIENTS
1/4 cup (60ml) olive oil

1 onion, chopped

1 leek (pale part only), chopped

1kg pumpkin, peeled, chopped

1/2 tsp ground nutmeg

3 cups (750ml) chicken stock

300ml thickened cream
CARAMELISED ONION
1 tbs olive oil

1/4 cup (60ml) balsamic vinegar

1/4 cup (60g) brown sugar

3 red onions, thinly sliced
1. For the onion, place all ingredients in a saucepan over medium-high heat with 1 cup (250ml) of water. Bring to a simmer, then reduce the heat to low.
2. Cover and cook for 35-40 minutes until reduced.
3. Uncover and cook for 3-4 minutes until caramelised. Remove it from the heat and set it aside.
4. Meanwhile, heat oil in a large saucepan over medium heat. Add onion and leek, and cook for 3-4 minutes until soft.
5. Add pumpkin and cook for 3-4 minutes until soft. Season and add nutmeg and stock, then bring to the boil.
6. Reduce heat to low, cover and cook for 15-20 minutes until pumpkin is tender.
7. Cool slightly, then mix it in a blender until smooth.
8. Return it to the pan, then stir in half the cream and gently reheat.
9. Now serve the soup topped with remaining cream and caramelised onions. Bon appetit!
Spinach and mushroom salad
This recipe is light and delicious! You can whip this up in just 10 minutes and accompany it with a source of protein, perhaps baked chicken, fish or even chickpeas. This recipe serves 6 people so you can either invite friends or family or meal prep for the week. This salad is also very easy to make with a gourmet taste and plenty of health benefits to help you stay fit and healthy during the autumn season.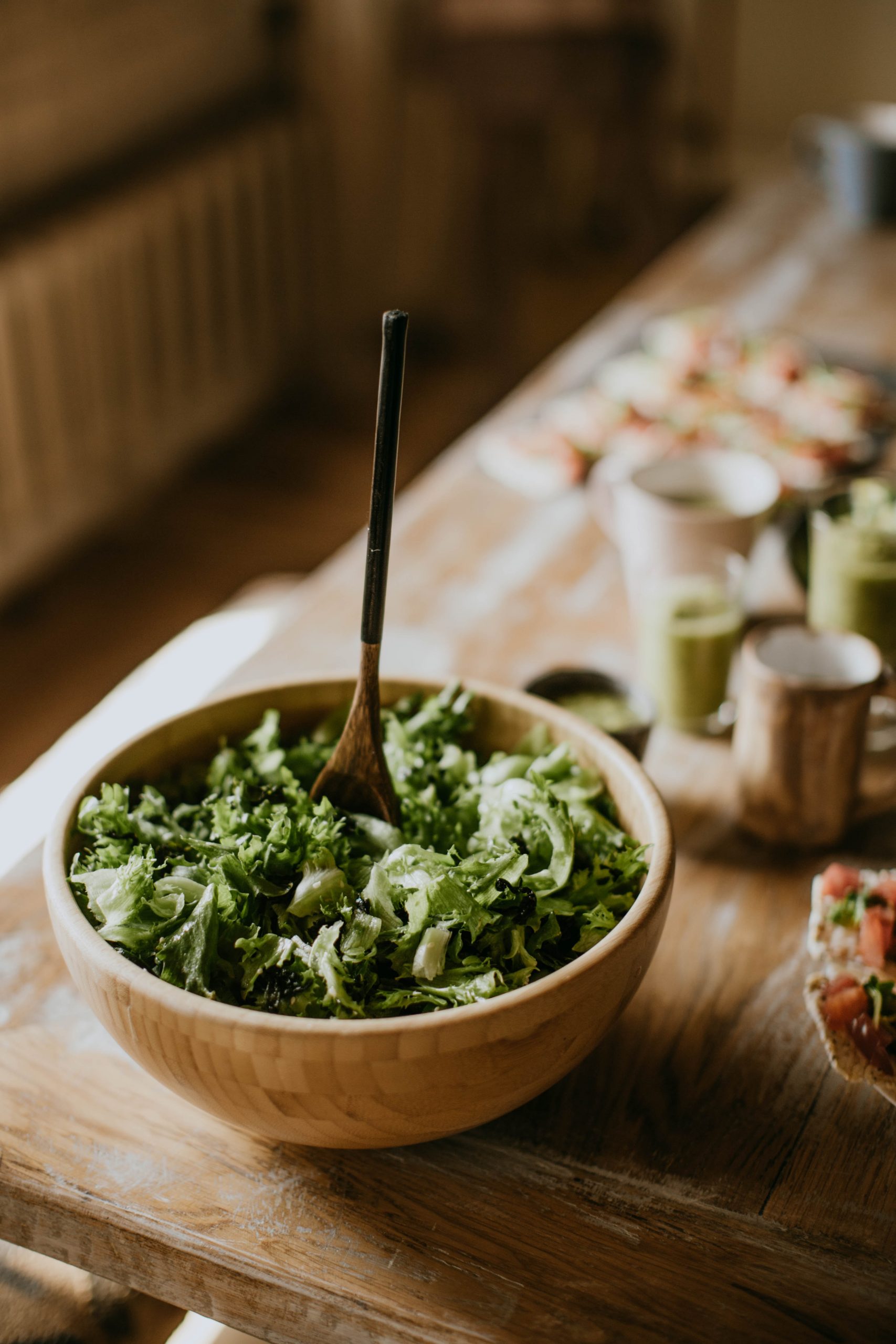 INGREDIENTS
1/3 cup (80ml) extra virgin olive oil

1/4 cup (60ml) lemon juice

2 tablespoons light soy sauce

100g baby spinach leaves

200g button mushrooms, thinly sliced

1 baby fennel, very thinly sliced

1 small red onion, thinly sliced
1. Place the oil, lemon juice and soy sauce in a large bowl and whisk them together.
2. Add the spinach leaves, mushrooms, fennel and onion, then toss gently to mix.
3. Now you can add your source of protein and enjoy!
Cinnamon apple and oats pancakes
Oats, cinnamon and apples… There's no better combination for an autumn breakfast, is there? This delicious recipe is healthy and filling with plenty of fibre, protein and other nutritional benefits. It serves 4 people and can be whipped up in 30 minutes. When it comes to the toppings, it's completely up to you and your taste buds! However I personally would recommend baked apples, hazelnut and a dash of maple syrup with, of course, a warm cup of coffee or maybe our healthy pumpkin spice latte.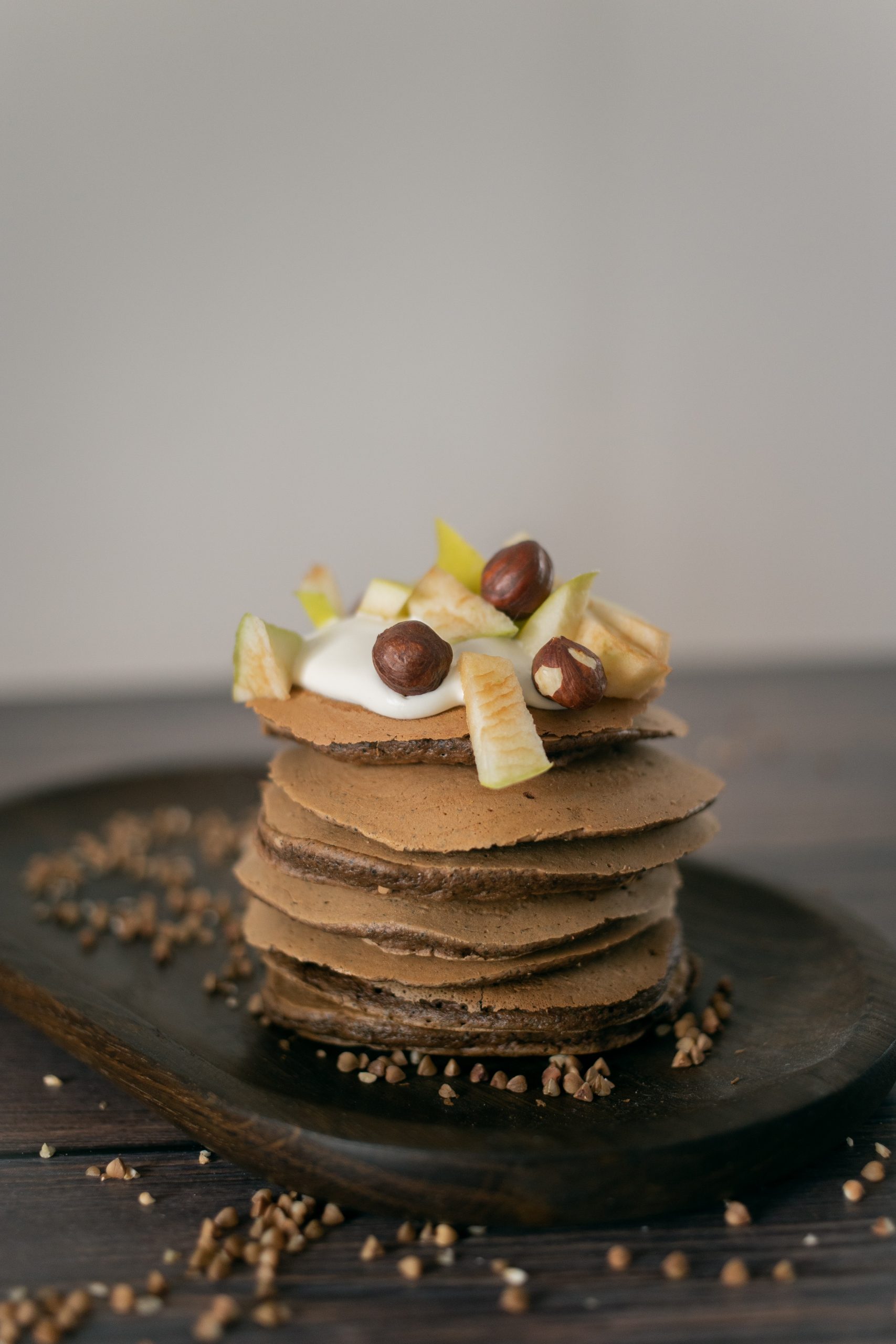 INGREDIENTS
1 1⁄2 cups oat milk

3⁄4 cup instant rolled oats

3⁄4 cup whole wheat flour

1 Tbsp melted butter

1 1⁄2 tsp baking powder

1⁄2 tsp baking soda

Pinch of cinnamon (plus 1⁄8 tsp for the apples)

Pinch of nutmeg

1 Granny Smith apple, peeled, cored, and chopped

1⁄2 cup apple juice

2 Tbsp brown sugar (or other sweetener)
1.  In a large mixing bowl, combine the oat milk, oats, flour, butter, baking powder, baking soda, pinch of cinnamon, and nutmeg.
2. Stir to gently combine, then set aside to rest for a few minutes.
3. Now combine the apple, apple juice, brown sugar (or sweetener), and remaining 1⁄8 teaspoon cinnamon in a small saucepan and bring to a simmer.
4. Cook until the apple has softened and the liquid has thickened.
5. Preheat the oven to 200°F. Heat a large nonstick or cast-iron skillet over medium heat.
6. Adding a bit of butter or cooking spray before each round, scoop 1⁄4-cup portions of batter into the skillet and use a spatula to spread into thin, even circles.
7. Cook until small bubbles form in the top of the batter, 2 to 3 minutes, then flip and cook for another 2 minutes.
8. Keep pancakes warm in the oven while you finish cooking.
9. Now serve topped with the warm apples and hazelnut, or any other topping you may like and enjoy!
We hope you enjoyed these easy and healthy autumn recipes, and don't forget to tag us on social media @Fancentro if you try any of these out!