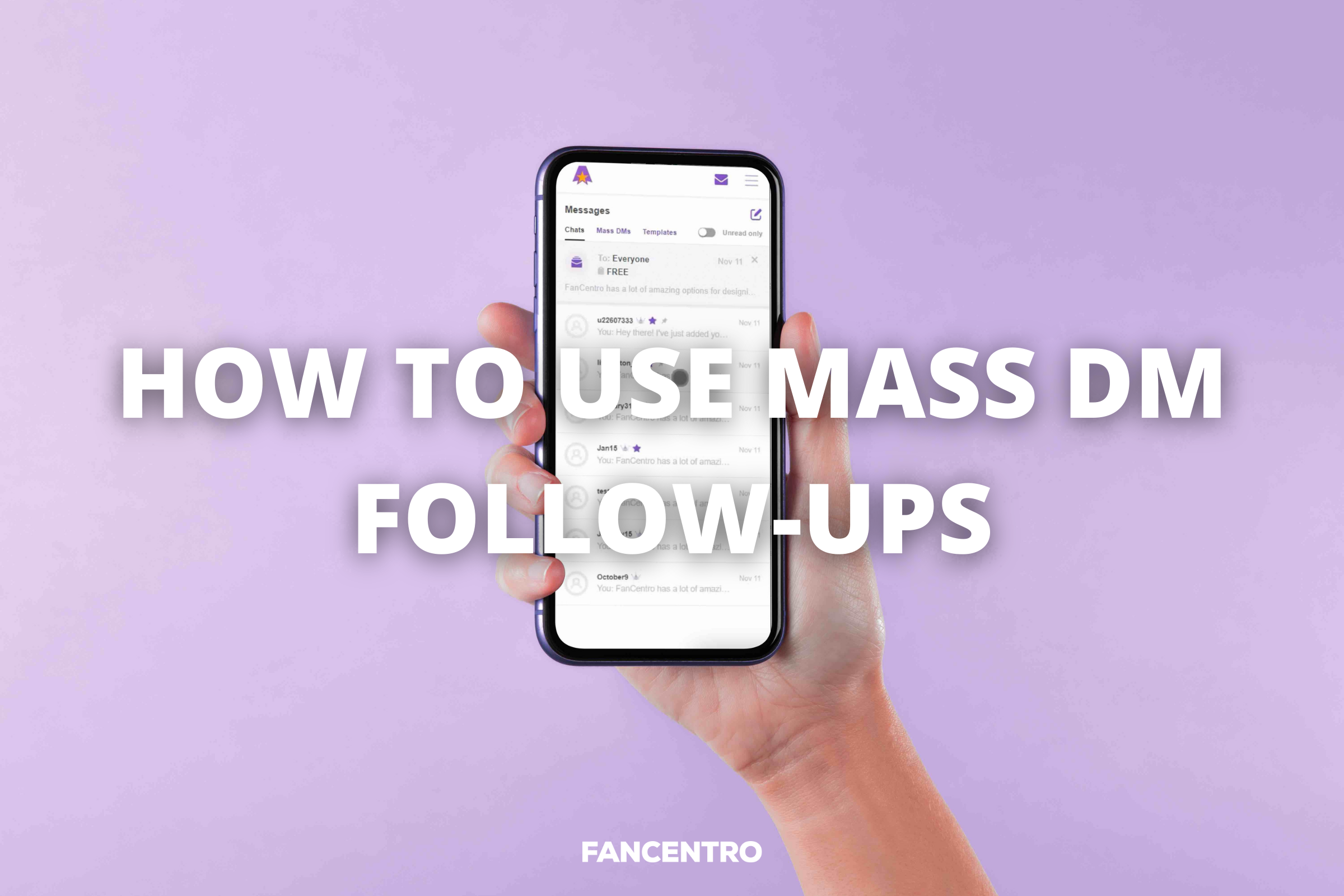 How to Use Mass DM Follow-ups on Fancentro
As a FanCentro model, it's very important to learn how to use all FC features to best use the platform, this way you'll grow your business and drive sales. In this article, we'll have a look at Mass DM follow-ups that will help you push inactive users to engage more in your content and become active subscribers. Let's have a look at what this feature consists of and how to use it to maximize your engagement.
What are Mass DM follow-ups?
This feature allows you to follow up with subscribers that may need an extra push to open your DM. With this feature, you send them a follow-up message to make sure they read the previous messages. This way, you get inactive users to engage more in your content and hopefully also get them to shop your subscription offers.
Benefits of Mass DM follow-ups
Benefits include engaging inactive users, teasing your content, and even recycling content to get your subscribers to be more active and drive your sales. Keep in mind that you will need to upload the same video if you wish to recycle your content. You can also thank new subscribers that unlocked your content or send follow-ups to people who are not subscribers. This helps build your relationship with them, building customer loyalty which can also help boost sales.
How to use Mass DM follow-ups
In your DM stats, send another message that follows up your initial message by pressing the "Follow-up" button. You can choose the group of users who will receive the follow-up message. There are three main groups of users you can choose to follow up:
Viewed only (those who just opened the message)
Viewed and unlocked (those who viewed the message and purchased content.)
Not viewed yet
Additionally, you can select types of users who will receive this follow-up (active, expired, today's joins, attempted joins, followers).
After making adjustments and selecting your Fans that are going to receive a follow-up, you will be able to write a new message and attach additional content. Once everything is ready, press the send button, and your follow-up will go live!
Easy step-by-step guide
Tap or click on the mass message that you want to follow up

Tap or click the follow-up button on the upper right side

Select the group of recipients that you want to send a follow-up message to and tap click next…

Now just write and send them the follow-up message! Easy, isn't it?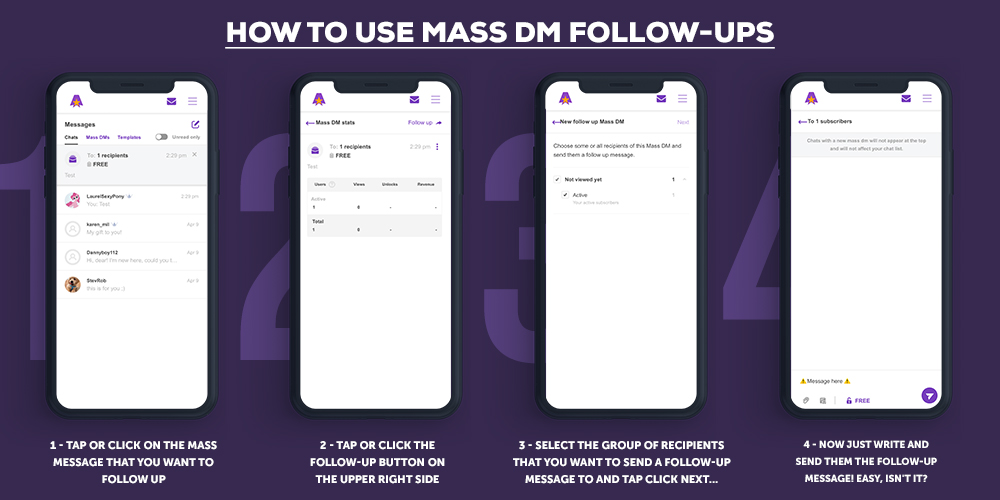 When the message is delivered, you will be able to track its statistics in the mass DM section. It will be displayed as a follow-up and will have its own stats page. You can also follow up on follow-up messages! Learn more on our help center page.