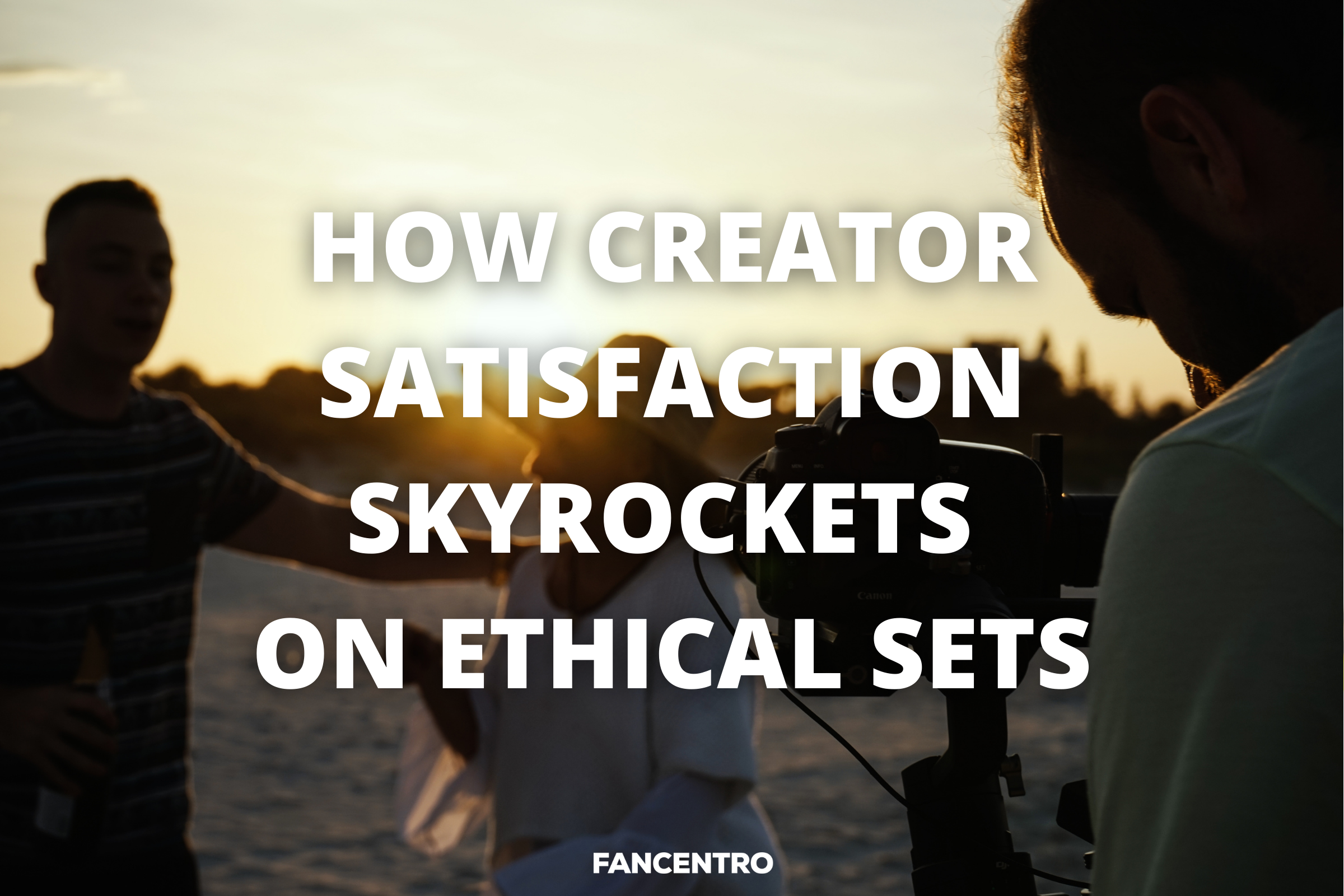 New Data Shows How Creator Satisfaction Skyrockets on Ethical Sets
This fall, Centro U surveyed hundreds of adult creators and studio performers and asked them how they felt about ethical issues like safety and consent during a shoot. The results? Creators feel much more empowered on their own sets, and as a result, have a better time.
While might come as no surprise generally, the Centro U study is the first to quantify just how significant the divide is. In some cases, the difference between how enthusiastic a performer feels creating their own content, rather than content for a studio, amounts to 30 or more percentage points.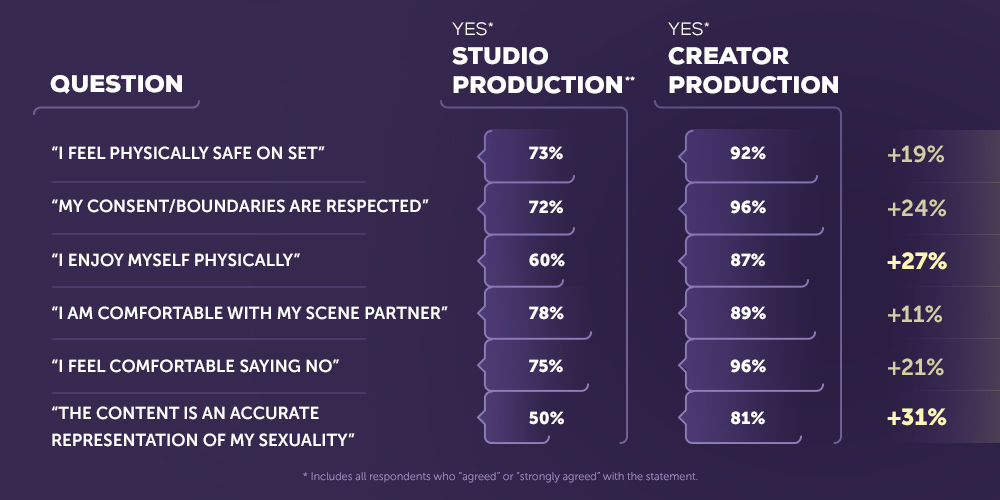 Now the news isn't ALL bad for studios. While creators were certainly more enthusiastic about consent, safety, and physical enjoyment on their own sets, many of the respondents were merely neutral when it came to studio production (they neither agreed nor disagreed with the statements), not expressing danger or consent violations.
But enthusiasm IS important in consent, and we're glad to see such a larger percentage of creators excited about producing content. Ethical behaviors come when we're engaged in what we do and when we care about who we're working with. It also comes across in the final product. 
Maybe that's why 91% of fans say they care about ethical production. Not only does it mean they care about the performers. Ethical production means better content.
As creators, you control your sets, your bodies, and what types of content you make in a way that's unprecedented in the adult industry. You also get to own and profit from what you make. With this new power, creators are transforming content production and making it safer and more ethical.