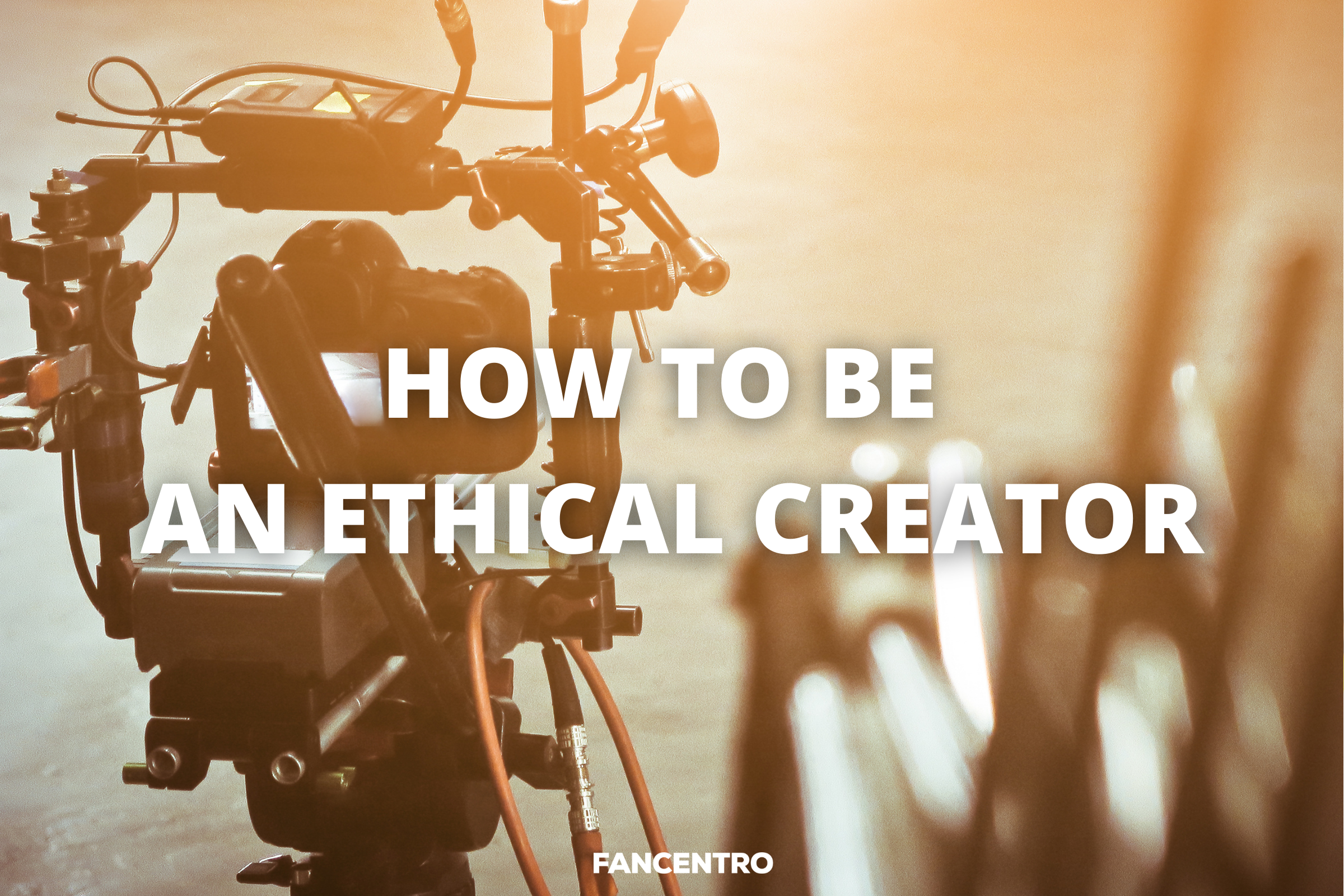 How to Be an Ethical Creator
As creators, you control your sets, your bodies, and what types of content you make in a way that's unprecedented in the adult industry. You also get to own and profit from what you make. With this new power, creators are transforming content production and making it safer and more ethical.  
But that doesn't mean that everything is perfect, or that we don't, as individual creator have more to learn. That's why, on November 17, Centro University partnered with the Free Speech Coalition for a special webinar — "How to Be an Ethical Creator."
The panel, hosted by Lucy Hart, examined how today's top creators (including Rachel Starr, King Noire, JetSetting Jasmine, Cassie Curses, Chrissy LeBlanc, and Tilly Toy) ensure that their productions are safe and ethical, from booking to marketing. 
Over the course of an hour, the panel detailed incredible strategies and tips for producing ethical, responsible content as a creator, including
How to Book Ethically
Whether it's a formal inquiry or a DM, our initial communication with fellow creators should make clear what you're looking to shoot, and how you're looking to do it. It can be exciting to shoot with someone you've always admired, but it's essential to detail what activities you want to do in a scene, what activities you won't do, and what each creator's responsibilities are. Do it early, and do it explicitly. Never assume that someone is into what you're into. 
How to Distribute Ethically
Beyond what you do on set, it's crucial that every creator involved understands what the rules are about pricing and posting the content. You work too hard on a scene to see it posted on a tube site (unless that's what you want). Discuss what your minimum price is for selling the content, where clips can be posted, and when the clip can be released. 
How to Market Ethically
Are there certain words or descriptions that you hate? Whether it's sexuality, race, body size, gender identity, or derogatory terms, always talk with your partner to find out how they're comfortable being described. These can even be built into a contract to prevent future owners of the content — if it's eventually sold to a third party — from using those terms as well. 
Get a Contract
Creators are business people. The best way to treat your partners ethically — and to protect yourself — is to detail out all aspects of your shoot in a contract. Not only will contracts establish legal ownership of the content, but they also help encourage conversations around pricing, distribution, and marketing. To encourage help to improve consent and communication on set, add a consent checklist to detail all potential boundaries ahead of time. 
Watch the full video on Centro University!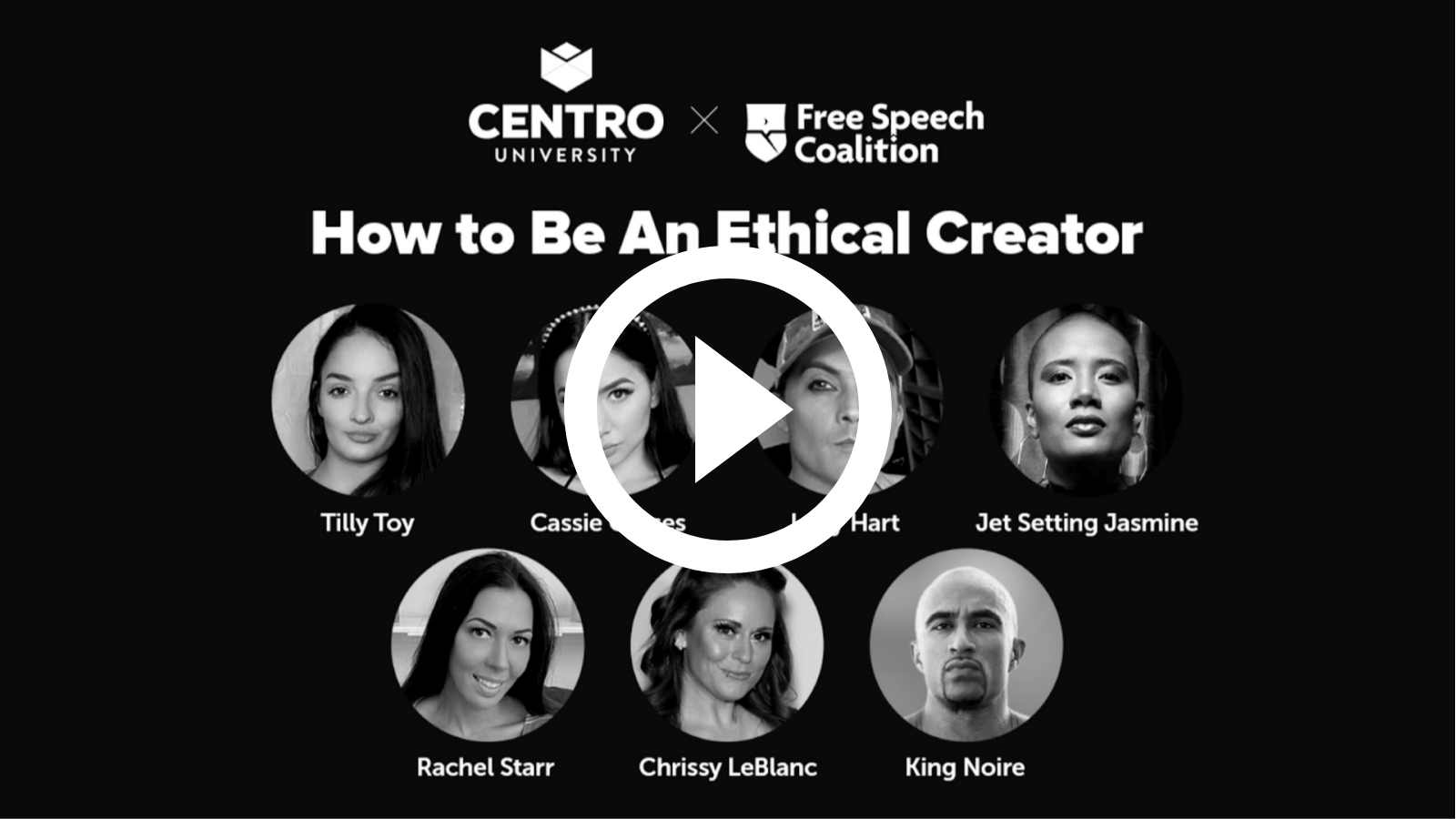 A recent CentroU survey on ethical porn found a significant difference between performers' comfort levels during self-shooting vs. studio productions. Creator-produced content scored higher in areas such as safety, consent, pleasure, comfort levels, and representation by margins up to 31%. While many performers expressed that they felt 'neutral' on studio productions, there was a big uptick in enthusiasm levels when they were shooting on their own terms. The result? It appears that ethical porn is not only a better experience for performers, it also produces more honest and enjoyable content for a far wider range of viewers.
Want to stay on top of tips, trends, and the latest tools? It's easy as 1-2-3!
1. Follow our socials @fancentrotribe for new posts, contests, money-making tips, and more!
2. Get the hottest news of every month by signing up for our newsletter!
3. Contact a success coach at success@fancentro.com for one-on-one advice from an expert!