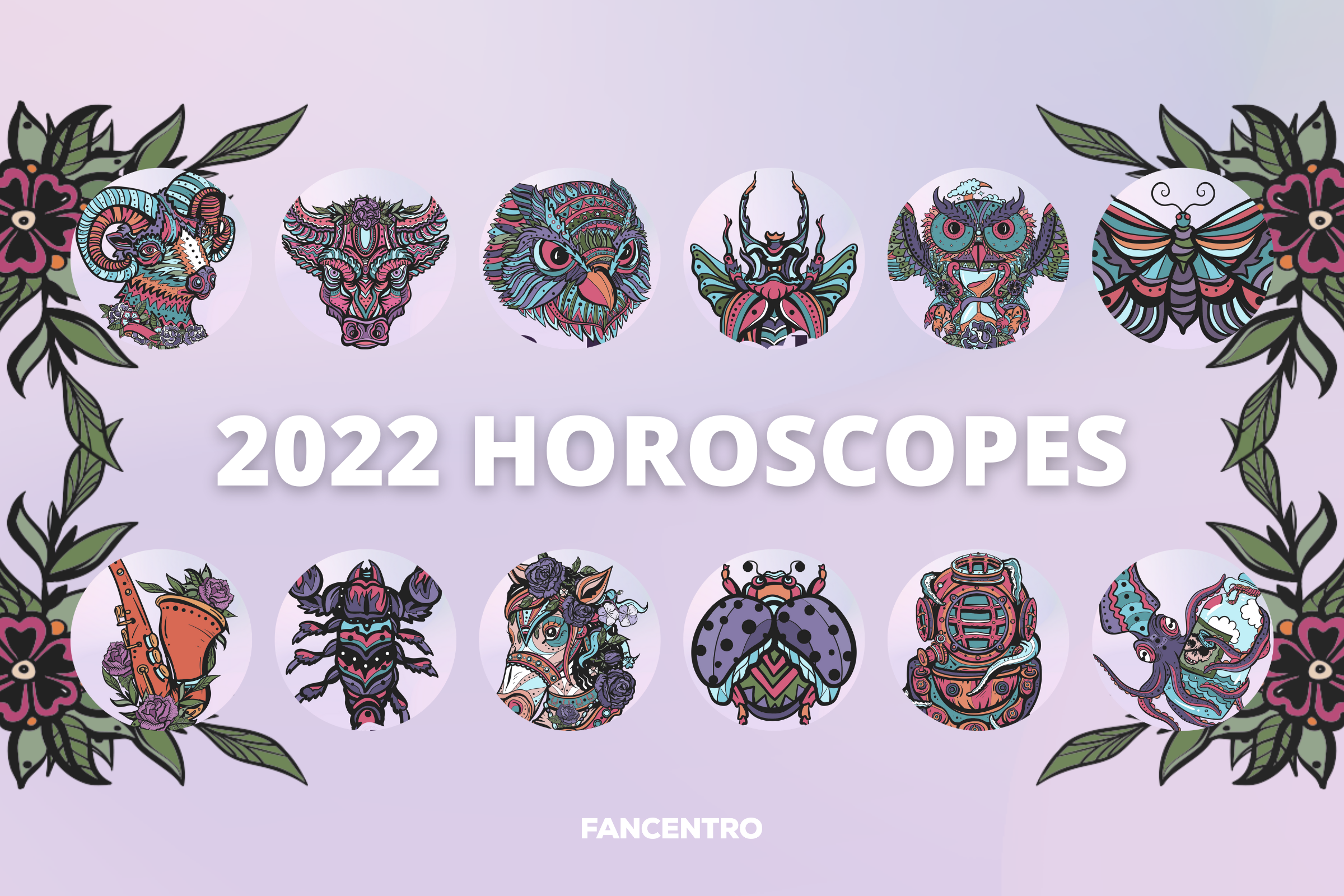 Success Horoscopes for 2022
Fresh Year, Fresh You!
We measure success differently now in 2022. Our lives have changed in ways we previously couldn't have imagined. We have evolved into a virtual world with different ways of connecting with our loved ones. Love is more important than ever now which is why we are often so focused on the love section in our horoscopes. However, there is no better way to show love to yourself than to achieve success in your personal and professional life. So let's stay focused on loving ourselves this year. Now more than ever, you deserve it!

Aries

New business ventures, new techniques—rams are breaking out of the box in 2022! It's a major year for your professional
and financial growth, Aries. As the year kicks off, Venus Retrograde indicates you'll probably have to re-budget and restructure your career and business life…so you'll be ready when Jupiter, the planet ruling over luck and wealth, makes its move into Aries later this year. This happens only once every 12 years, so apply for that dream job and go after that promotion. Blaze trails and you could shape your industry, especially if you harness the power of community and technology to make your mark.

Taurus

A total transformation is happening for you in 2022, Taurus, because all of this year's eclipses are in either your sign or your opposite sign, Scorpio. Eclipses in your sign occur every 19 years, and you can expect personal growth, long-term career transitions, and stable new opportunities! Keep working in order to establish your authority as a leader in your career, even if you have to put in longer hours than preferred. The amazing payoff will be worth all of your hard work!

Gemini
Maximize the first part of 2022! It's time to let your creativity shine, Gemini! During the first half of the year, you are thriving. Bold and audacious moves could set you up well for the rest of the year, and you are ready to climb any ladder you choose. Step into leadership positions and sharpen your skills.You can also experience changes to your work ro
utine, schedule, or potentially the team you manage, thanks to two major eclipses in Scorpio. You're going to be super busy, so remember to practice balance and self-care in order to avoid burnout!

Cancer
Destiny calling! The year begins with a ton of astrological action initiating a need to edit or change an important work situation. During the second part of the year, you'll get a burst of professional good luck. Don't be surprised if you have the opportunity to take on more of a leadership role this year. Cancer social media mavens could have a heyday. Time to start that influencer account!

Leo

The universe is giving you the stage, fierce lion! You may rise to new heights of leadership or establish yourself as an expert or influencer. As the year begins, you are encouraged to rethink and reorganize how you use material resources. Plus, Jupiter in Pisces is impacting your investments and shared resources. You may have more subscribers or a new business opportunity for collaboration. Break free of bad business models this year. It's your cosmic duty!

Virgo

Keep on grinding, Virgo—your payoff is in sight! Schedule some catch-ups with your coworkers, Virgo, because right now your focus should be on your work relationships and professional collaborations. A kindred spirit and you could rake in the profits as a dynamic duo.The first half of the new year will be ruled by Jupiter, the planet of growth. Your work contracts can take a profitable turn, or you can attract new opportunities. Renew your passport now because in the second half of 2022, you could work on some international projects, teach others, or earn a certification. Embrace new partnerships wherever possible, as bountiful Jupiter brings favor and fortune to your collaborative efforts all year. The sky's the limit!

Libra

It will be a busy start to the year for you, Libra. An important creative project that you've put a lot of sweat equity into could finally pay off thanks to the growth from Jupiter moving into Pisces for the first half of 2022. Money moves could also bring a bountiful harvest in 2022. Your earned income will undergo a drastic change for the better due to the powerful eclipses occurring in your money sectors in Scorpio and Taurus. You deserve it, Libra!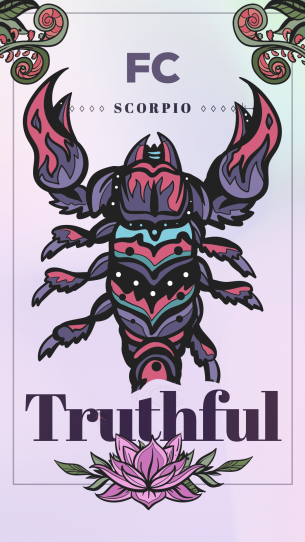 Scorpio

Add more soul to your goals! Take a look at your bank account and your vision board because both investments and creative pursuits will be your focus during the first half of the year thanks to Jupiter's move into fellow water sign Pisces. You're being sent on a quest for meaning this year, and you could uncover something that feels aligned with your deepest truths. It's a good thing you're the sign of transformation because you're in for a big one this year! The universe is leveling you up tremendously, and it's only natural for your career to also follow suit.

Sagittarius
Money will be extra important as the year begins, Sagittarius, and you're encouraged to review your cash flow. You work hard for your money, but is your money working hard for you? Profitability is the keyword to focus on in 2022. You might ask for a raise, renegotiate your salary, or raise your prices. Start letting go of time-zapping tasks that aren't bringing a healthy return on investment (ROI). This "safety net" might be keeping you stuck in an under-earning cycle. Get your branding and front-facing materials in order. You should be ready for all the opportunities coming your way!

Capricorn

Your diligence is starting to pay off, Capricorn, because 2022 is a big one. First, the beginning of the new year brings changes surrounding your earned income and the balance within work contracts. Then, mark your calendar for spring time. You'll be receiving lucky professional breaks and the chance to renegotiate new business deals. Tap into local networking opportunities and partner up on projects for the win. Stay organized and seek service providers who meet your standards! Profitable opportunities could flow in. This is the year to network, Capricorn!

Aquarius

Good news, Aquarius! You can expect an uptick in the money you earn as the year begins! New responsibilities at work could spell money in the bank. With brave Jupiter expanding your earning potential, it's safe to take a few more risks. It's important to ask for what you deserve, and leap on any golden opportunities that may arrive. Major shifts in your life path are in the stars!

Pisces

It's time for you to align with the life path you truly desire, Pisces. Your planetary ruler, Jupiter, will help bring you more into alignment with who you're meant to be. It's time for a role that truly fits you, so think of this as a cosmic level up! Saturn could bring a powerful mentor your way who guides you down your life path. Prominent contacts, a mentor, or someone from your network can help you with new opportunities. Spend the early part of the year getting your finances sorted. With so much luck on your side, you should be ready for any amazing opportunities that come your way!
Want to stay on top of tips, trends, and the latest tools? It's easy as 1-2-3!
Follow our socials @fancentrotribe for new posts, contests, money-making tips, and more!
Get the hottest news of every month by signing up for our newsletter!
Contact a success coach at success@fancentro.com for one-on-one advice from an expert!