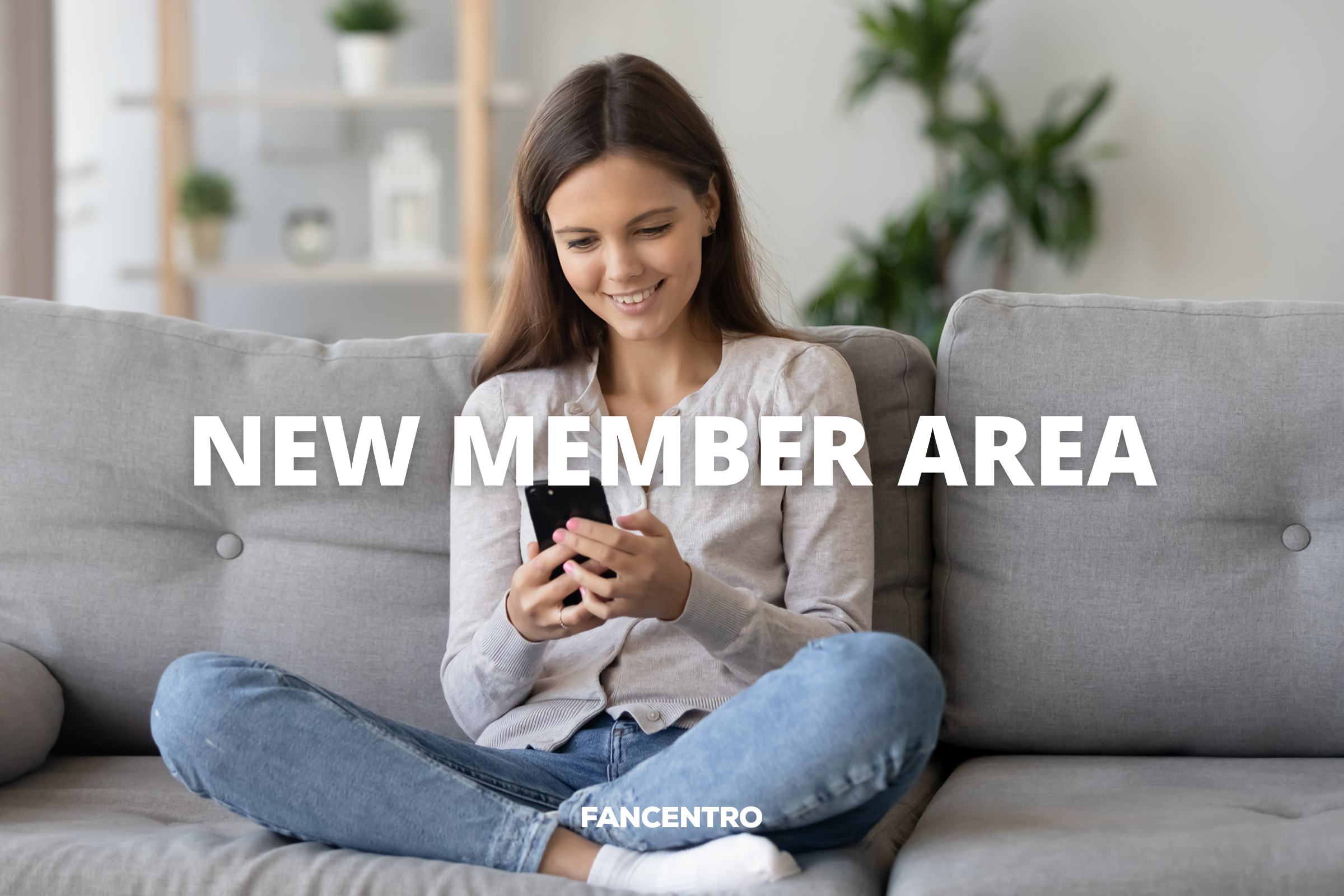 New Member Area
You asked and here it is! The new Member Area is now way better for you! Users have more ways than ever to stay involved with you. All the models are showcased to the max, and both models and users will now have an even better experience on the site. Users have more choices to filter their feed for a really tailored experience. The users are happier with their overall experience on Fancentro which means they'll keep coming back for more and more. (And paying you more and more!) It's a win-win for everyone!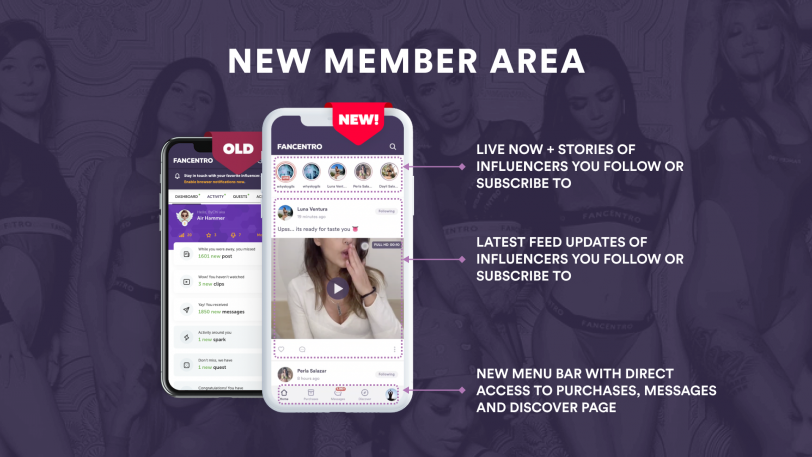 Plus, now you can attract even more attention on the brand new Discover Page! Users have an even easier way to discover you and all the influencers from the Discovery Icon on the Menu Bar. After they find you, keep them engaged with the new Live now + Stories section. Users can see livestreams and stories of the models they follow. Stay on their minds longer and watch the tips roll in!
The new User Member Zone makes the whole experience more enjoyable for users and is better for business for all models. Make sure to check out every new feature for yourself to see how it can help you gain more exposure and increase your payouts!