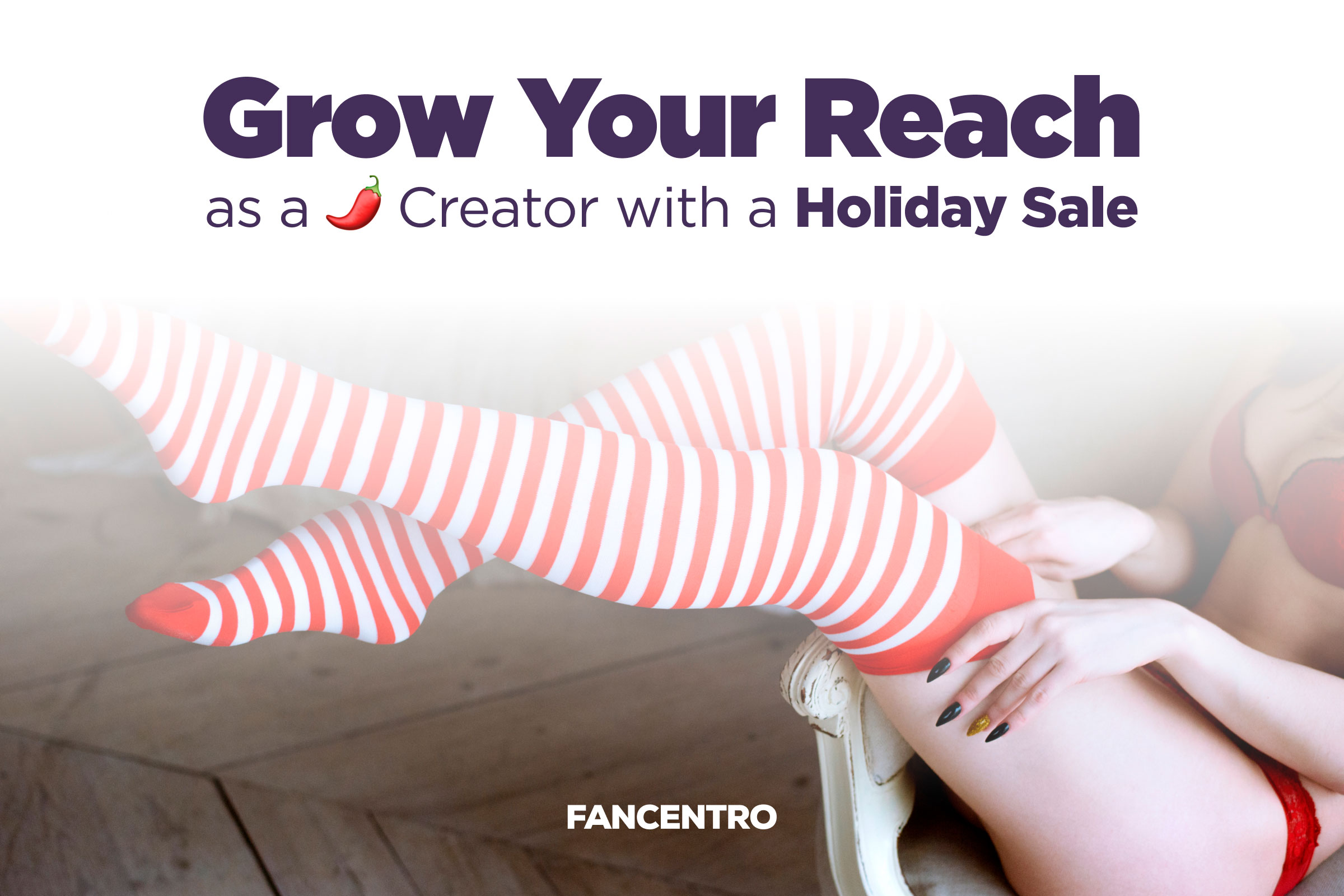 The Ultimate Guide to Increasing Your Reach this Holiday Sale
Looking for the ultimate guide to increasing your sales reach and profit this Holiday Sale?
The goal is to set your sale up so that it can basically run on autopilot, freeing you up to really enjoy your holidays and lay low, watching the sales basically make themselves.
Here are our top 5 hacks for increasing your fans' engagement with your special Holiday offers!
1. Upsell via DMs
The first, most important thing to consider, to really make your Holiday sale go off, is to first, pay special attention to the fans you already have. Did you know that top creators make 40-60% of their income by upselling content in DMs. Of course, this Holiday sale is a great way to attract new fans, but you can definitely work the fans you already have by personally inviting them to take part and take advantage of your special holiday offers. Do this with a Mass DM! You can schedule it and it will do the work of starting a sale for you!
2. Schedule Public Feed Posts for the Sale Week
Now with the amazing new Discovery page, you have huge opportunities to be discovered by scrolling fans- if you schedule lots of public feed posts for the week of the sale & make sure to use CTAs on those posts to call fans to choose one of your special Holiday Sale offers, you'll be sure to have amazing results.
3. Give special attention to Copy!
As an Adult creator, copy is such a huge part of the job! We've talked before about how vital it is to learn how to write captions and titles that leave fans hanging on your every word. Captions and titles that give just enough enticement and hungering for more are the perfect trap to set. Your fans are more likely to purchase content that you've really built up in this way.
4. Promote the sale to your fans with your Mailing List
Even though things have gone dark on Twitter for Adult creators who usually promote their FC pages with links, you don't have to worry! You can still make sure that your fans know all about what sales you're offering if you make sure to send out your promos via mailing list. This is a sure way to make sure the information about your sale gets to your fans with no problems and it will totally make them feel special to hear from you in such an intimate way!
5. Seal the deal with a special incentive or gift for fans who participate in the sale!
If there's a bonus or a reward for an action…generally we're all way more into the idea. Who doesn't love a two for one? Or a surprise that's activated when you take an action? While they'll already have the chance to get access to your subscription offers at an amazing discount, if you throw in something extra (i.e. an extra photo or short clip) they won't be able to resist!
Make sure to Join the Sale!
Earn extra profit
Appeal to new fans who'll buy on the special occasion of a discount
Get extra attention on the Influencers page with the Holiday Sale filter.
Want to stay on top of tips, trends, and the latest tools? It's as easy as 1-2-3!
Follow our socials @fancentrotribe for new posts, contests, money-making tips, and more!

Get the hottest news of every month by signing up for our newsletter!

Contact a success coach at success@fancentro.com for one-on-one advice from an expert!