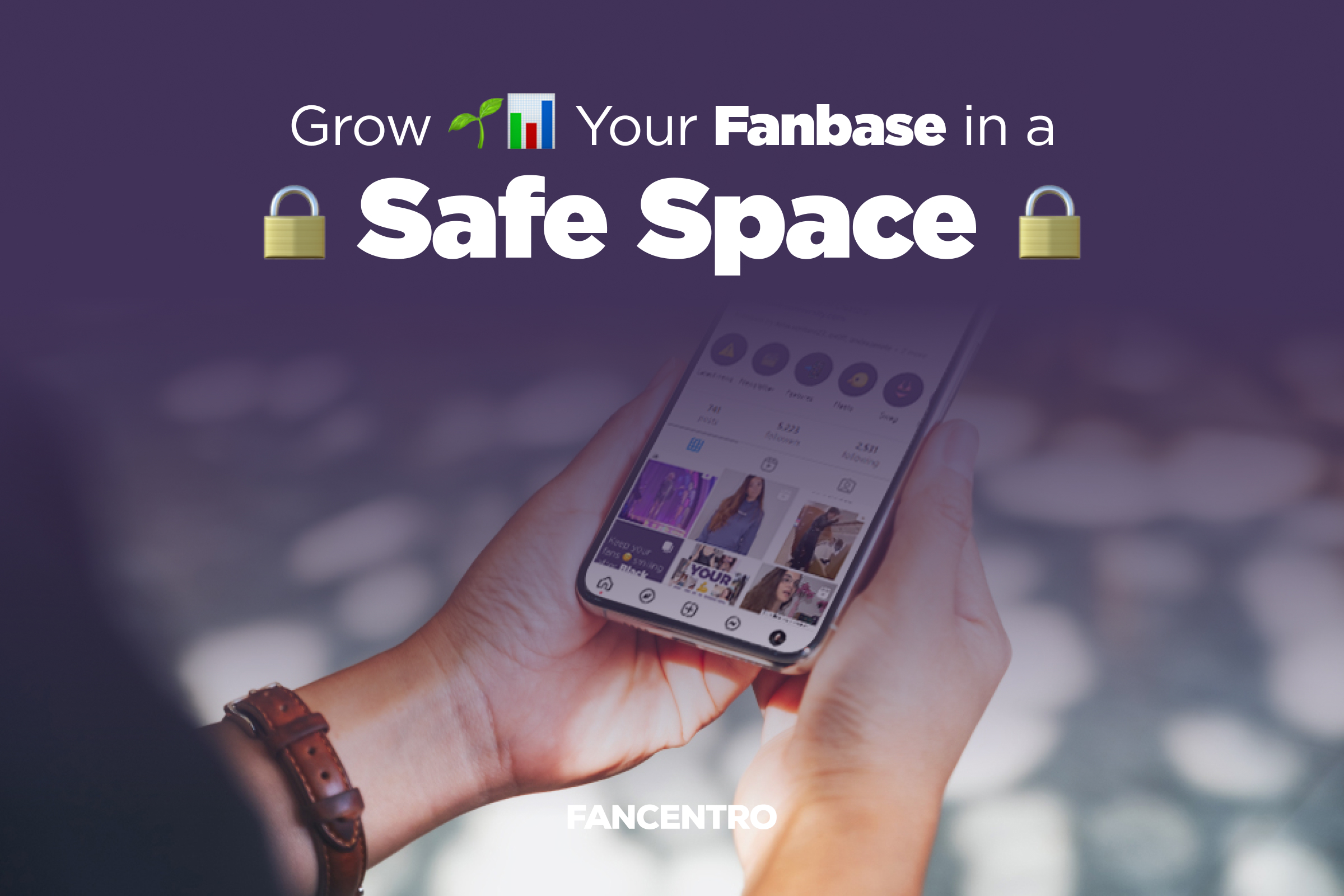 Make Bank With a Discovery Page That Won't Ban Your Content
For content creators, there's something really magic about the power of a feed full of new content which causes users to lose a few minutes/hours scrolling. 🤳 
But, with social media platforms becoming more unreliable, banning content left and right, and taking accounts down, we're all fed up with depending on them to bring the traffic to our pages.  
It's time to reclaim the power of scrolling with a shadowban-free, discovery page feed.
This NEW feature will work wonders for influencers who are looking to be discovered. You can post your amazing content and fans will spend a ton of time checking you out, scrolling their hearts out!
Get ready to attract new fans, grow your followers and MAKE BANK by getting your public posts seen by more people!🙌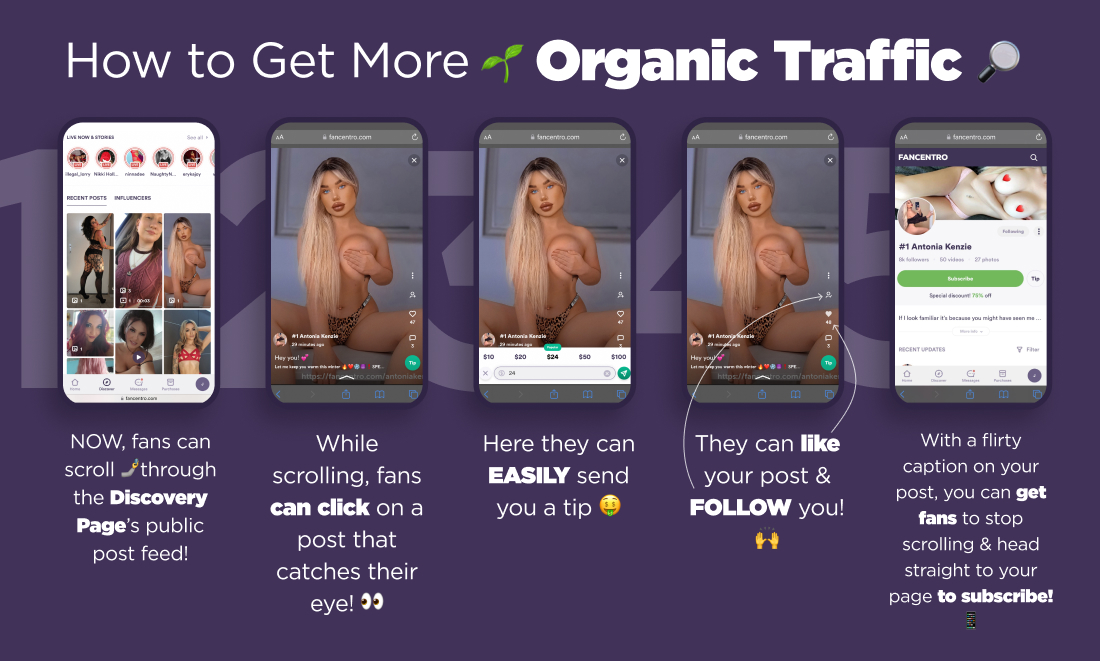 How to catch the attention of fans and get them to stop scrolling:
Post, post post! The more public posts, the better!
📱
The feed functions like the OG version of Instagram, where posts were actually shown to followers chronologically. SO, the more often you post public feed posts, the higher your chances are of getting discovered. Stop those fans in their tracks by showing up all over the public feed with your hot content!
Use high quality SFW content
👌
Only public feed photos that are SFW will be featured on the discovery page (nothing new here), so make sure to check all of the boxes, ensuring that it passes as safe for work. Otherwise, it's a no-go.
Use flirty & enticing post titles/captions 
🪤
Lure them in, babe! When you are enticing fans with your post titles, the more likely they will be to stop scrolling and head straight to your FC page where they will have the chance to follow you/subscribe to one of your content offerings.
Keep your profile up-to-date and respond to all individual DMs
💌
If you're not around, this feature can't work its magic for you. To be in the running and getting discovered by the fans scrolling through the discovery page, it's really helpful to be updating your page often. Of course, responding to DMs is also a very important part of building relationships with your fans, so let's not leave anyone hanging!
Target your growing
🌱
audience of followers with MASS DMs
The final action to take, is one of the most important. Let's say you've found yourself with 100 new followers from the updated discovery page. Amazing! Now, how to convert them to paying fans? A handy, dandy Mass DM with a special offer they won't be able to resist. 
Enjoy the incoming fans, Tribe! And of course, if you have any other questions about how to optimize your use of this new update you can always reach out to our support team of success coaches! We are so happy to come alongside you as you grow! 🙌
Want to stay on top of tips, trends, and the latest tools? It's as easy as 1-2-3!
Follow

our socials

@fancentrotribe

for new posts, contests, money-making tips, and more!

Get the hottest news of every month by signing up for our

newsletter

!

Contact a success coach at success@fancentro.com for one-on-one advice from an expert!