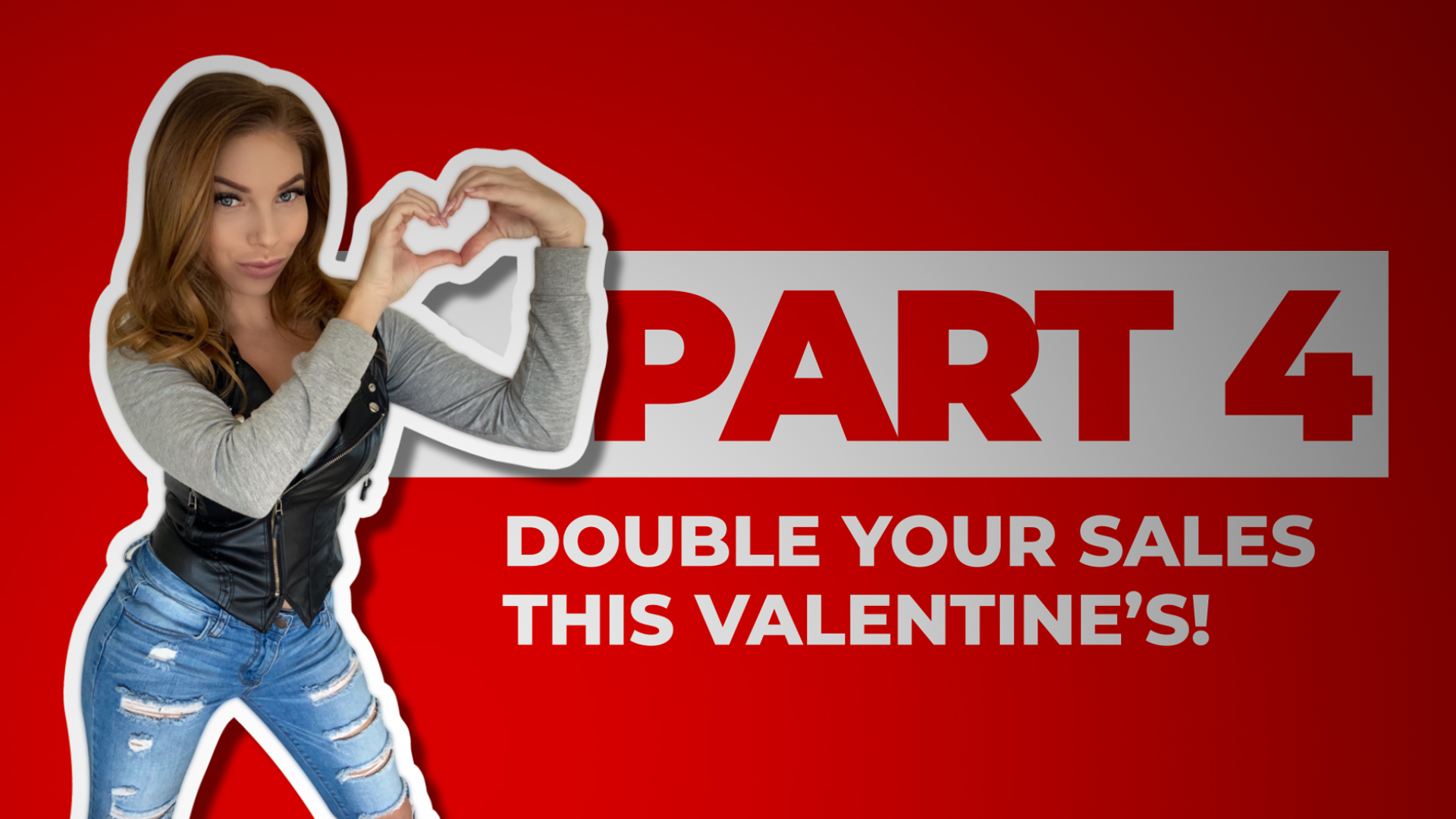 How to Double Your Sales This Valentine's! (Part 4)
Can you believe it's time for Part Four of our online masterclass??? Today is a SUPER important day, because the Valentine's Promo is now live, which means from now until February 20th you'll earn 90% on all DM sales!!!
Today's lesson is all about the targeting 'filter' under your Mass DMs. That filter is about to be your new BFF, because it allows you to identify all your "New Valentines" and send their reward (the Vday video you shot on Monday) via Mass DM. 

This is super convenient, because that filter will ONLY send messages to your newest Vday promo subscribers. That way you won't have to worry about figuring out which fans got rewards and which ones are still waiting!
So now it's time to send your Valentine's Day video to your new subscribers via Mass DM. Let's see what amazing ideas MelRose has for you today!
FREE for them = MONEY for you!
While you may not love the idea of sending free content, trust us when we say this is where the money's made. Here's why:
Your free video has introduced your fans to the DM feature.

Fans feel super special because they're receiving bonus content from you! That means a deeper bond between you and your fans.

They are MUCH more likely to unlock paid content now that they know how DMs work!
In short, that one free video is going to end up earning you a LOT in the long run!
Send your rewards!
Locate the 'New Valentines' filter in your Mass DMs. 

Click on it to open a new mass DM

Attach your thank you video

Send the video FREE to your sale subscribers! 
This is a step you're going to do each day of the promo.
Promote it!
You're on a roll, so go forth and promote the shit out of this promotion! Hit up the banner generator for free promo materials, post them to all your socials, and make sure your fans know that subscribing to your Feed for only $14 will earn them a FREE video via DM!
Keep it up!
You've learned a ton of info over the last few days, and we're so proud of you for staying the course! Keep it up, and you're going to see big rewards coming your way!