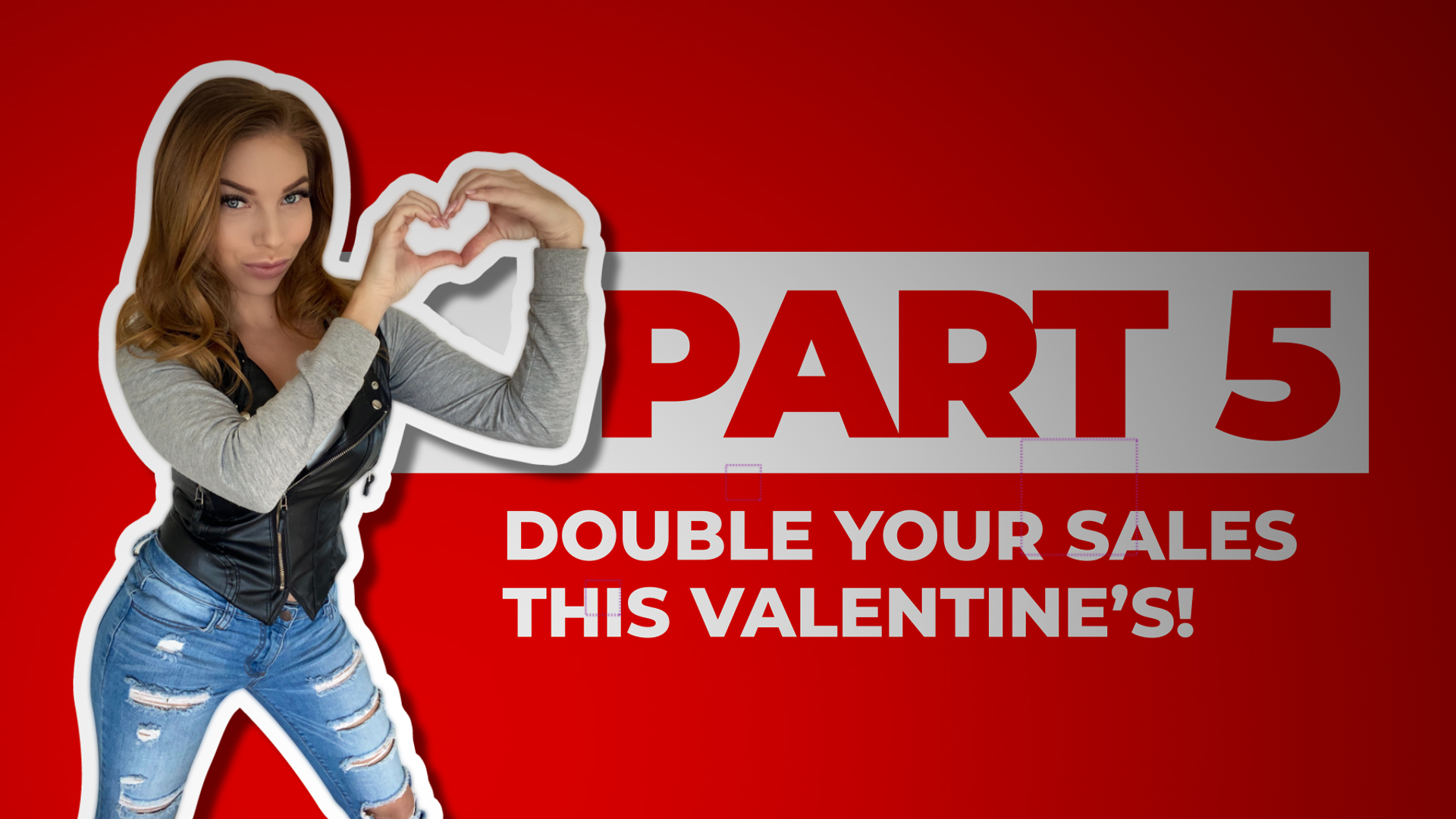 How to Double Your Sales This Valentine's! (Part 5)
Happy Valentine's Day, gorgeous! The final day of our online masterclass is here!!!
You've done an amazing job this week, and now is the time to start seeing the rewards. Let's have a quick recap of some of the major points we've covered:
Enable your Feed!

Add tons of content

Turn Twitter notifications ON

Ask your fans to follow your profile
Let's check in with MelRose and see what she has in store for us today!
DM Time!
The first order of business, today and EVERY day is your DMs. Log in, check your messages, and reply to your users. While you're at it, don't forget to send your new Feed subscribers their bonus video content.
This needs to be a habit! Set time aside every day to take these important steps, and they WILL start to pay off.
Keep it up!
We've covered some of the most important lessons you'll need to master in order to start boosting your sales. Now it's time to maintain those habits and keep on top of your fans (but not literally!).
Final Steps
Your Feed is enabled, so keep adding content to it. The more content, the better it's going to look for fans who might want to subscribe.

Your DMs have started, so check them and reply every day.

You know how important followers are for your profile, so keep asking fans to follow you!
Just like anything else, success is a process. It doesn't happen overnight, but with these tips and strategies, it will happen! The most important thing is to keep up the good habits and never give up!