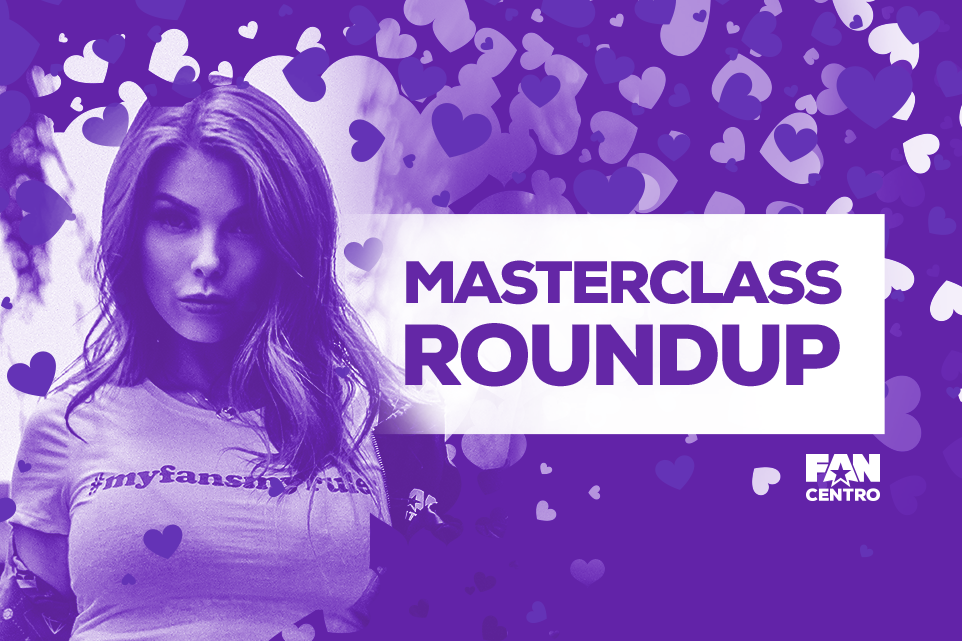 FanCentro Masterclass Roundup!
Welcome to the FanCentro Masterclass! Here you'll find all five installments from top model MelRose, including tips, tricks, and strategies you'll be able to use to boost your sales all year long.
The best place to start? The Valentine's Day promo! However, it's important to remember that the tips and tricks MelRose shared should be used ALL YEAR ROUND.
In short…start your new sales tactics with the V-Day promo, but keep them up the whole year! These selling tips aren't a one-shot deal, they should be your new way of life.
Masterclass Roundup!
Here are some of the top tips from MelRose's course:
Enable your

Feed

! This is a great way to boost your income.

Add tons of content and get your Feed looking AMAZING

Turn Twitter notifications ON so fans will know when you post

Ask your fans to follow your profile – Followers today are sales tomorrow!
DMs = Your New BFF
MelRose talked a lot about the importance of DM's and it's one of the best habits to develop. Introduce your fans to DMs with a message. Send them a small piece of free content. (We all love free samples, right?) If they have a taste of what you're offering, they're MUCH more likely to purchase from you down the road.
Work that Sales Funnel!
What is the sales funnel? The sales funnel is simply a way to make your fans aware of what you're selling and encouraging them to buy. It's got four main parts:
Awareness – They can't buy until they know what they're selling!
Interest – Pique their interest with a piece of free content or a teaser DM
Decision – That little freebie will help push their decision and…
Action – Help them buy from you!
Promote!
Another main point of MelRose's Masterclass talked about why gaining profile followers is so important. Those followers are the ones you need to sway, so they should be your main demographic. Remember, once they follow your profile you have the ability to DM them, so be sure to promote your profile and ask for a follow…totally free for them, TONS of opportunity for you!
Masterclass Links!
Finally, we wanted to share all of our amazing videos in one place, so if you missed any part of the course (or want to watch it again!) just click the image to view that lesson. (This would be a great page to bookmark for later!)