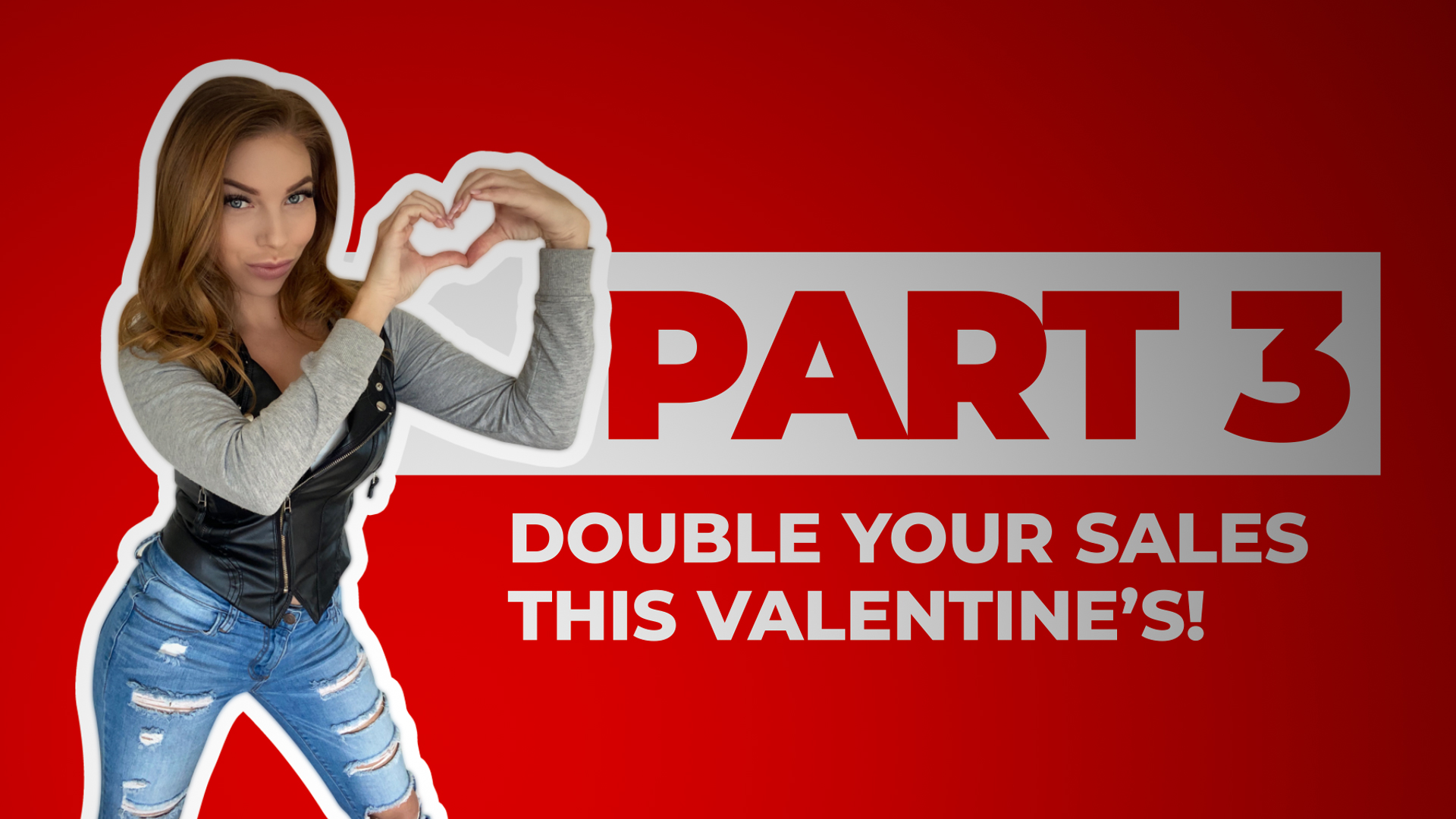 How to Double Your Sales This Valentine's! (Part 3)
Welcome to Part Three of the FanCentro Masterclass! This is THE spot to get every tip and trick necessary to keep your sales soaring and your engagement through the roof!
In yesterday's class, we talked about getting fans to follow your FanCentro profile. Today we're going to show you how to turn those followers into paid subscribers, and it's all through the power of DMs!
Let's find out what MelRose has to say about DMs, sales, and why followers should be a major goal:
About DMs
To begin, let's have a quick and dirty tutorial on how to send DMs. You have two options: one-on-on DMs or mass DMs. DMs are built into your Dashboard so you can login and see your options.
Once you open your DMs, you're going to see different categories. Your fans are divided into these categories to make it easy for you to find the fans you want and target them directly.
For events like the Valentine's Day promo, you will see an automatically-generated list of fans who have not received their reward (the thank you video which you recorded on Monday). To send a mass DM you just click the list called New Valentines and it will open a new mass DM to those fans. Attach your video and send!
Your DM list is broken up into different lists, depending on the status of the fan (current, expired, etc.). You can choose to send a one-on-one message to anyone on your list, OR you can select a group to send a Mass DM. This is where those followers are going to come in handy, so let's get started!
One-on-one DMs
Click on the user to open up a new DM
Type your message
Add media
Click send
Mass DMs
Choose a group (you can select an entire category, or click on users to add to the DM)
Type your message
Add media
Click send
Converting Followers into Fans
There are tons of crystal clear benefits to sending your users a DM.
As a welcome message to new joins
An invitation to expired fans to subscribe again
A freebie to followers to entice them to subscribe
Aside from the obvious benefits of getting direct access to fans, DMs on FanCentro are SAFE! You're not going to lose your social media account because you sent too many in one day, no one will flag you for spam…it's 100% free and secure to DM your fans while protecting your accounts.
Tell your fans that you'll ONLY answer your FC DMs. Snapchat and IG are looking to punish people who get naughty in the DMs…but here at FanCentro, we encourage it!
And finally, DMing your fans gets them used to hearing from you, which means they're more likely to keep checking their DMs. The more they check their DMs, the more messages you can get to them. That's a direct line to your sales goal, and the more you are able to communicate with that lead, the more likely you are to convert them to a paying subscriber!
And we promise it won't take up a ton of your time. Once you get in the habit of checking your DMs, answering your fans, and sending new DMs, it's going to be as easy as 1-2-3. Remember, this is the best, most effective way to target and gain new subscribers, so it's time you need to spend.
Followers = Sales
Your homework today is simple: ask fans to follow your profile. That's it. You're working to build your sales funnel, and the first thing you need is leads. Once you have followers, you can start DMing and turning those leads into sales!