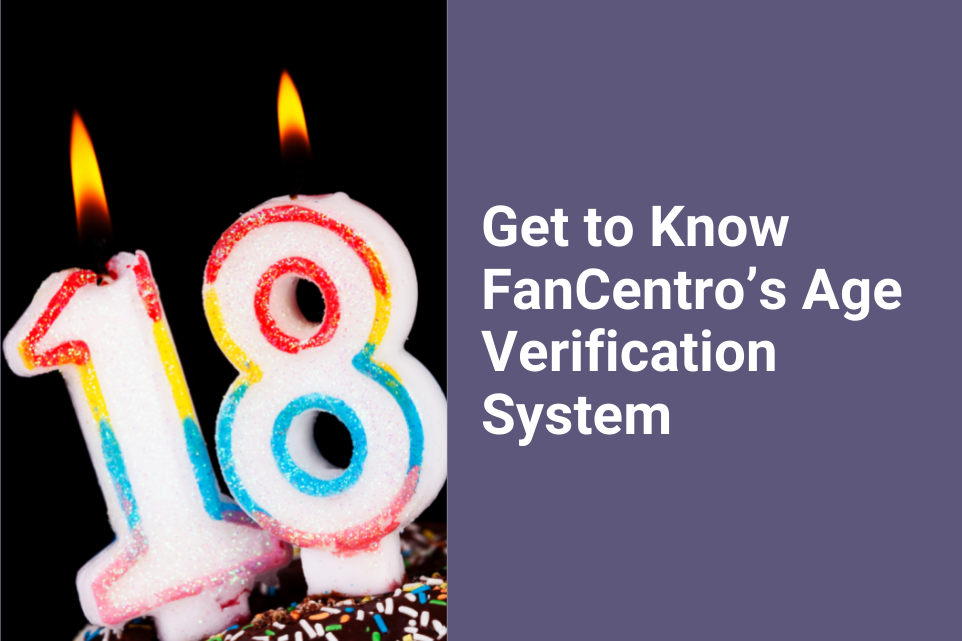 Get to Know FanCentro's Age Verification System
FanCentro is thrilled to announce that we have partnered with Yoti, a fully certified age verification solution, in order to comply with German Youth Protection laws. This service is designed to offer German buyers protection with state-of-the-art age verification and help our German influencers sell their content worry-free!
What is German Youth Protection?
German Youth Protection states that anyone in Germany who purchases adult content must have their age verified beforehand.
Why is this important for German influencers?
Under this law, German influencers can be held liable if they are caught selling content without the proper protection. Aside from legal proceedings, performers have been known to receive massive fines.
Why is this important for you?
The YOTI AVS will protect you and your German fans by ensuring that they are of legal age to purchase content before they do so. All German fans must undergo age verification prior to purchasing content from any influencer on the platform.
What is Yoti?
Yoti is a certified age verification system. With Yoti, we can quickly confirm if a user is of legal age before they purchase your content.
Want to learn more about the all-new Age Verification System? Reach out to our support team via live chat or support@fancentro.com with any questions!