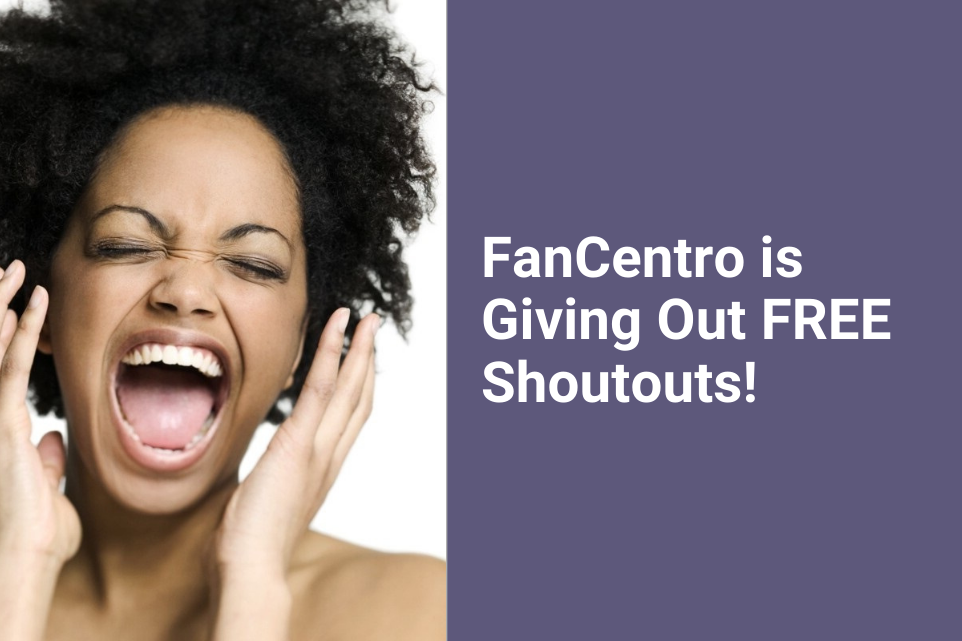 Fancentro is giving out FREE shoutouts!
Are you looking for extra promo on social media? Of course! Promotion is the best way to get your name out there, and the more people who know about your page, the better. Fancentro wants to help by giving you a free shoutout on our Twitter, Instagram, or TikTok accounts!
Want to score a shoutout? Here's how!
Fill out the Typeform by clicking the image below. You must include a link to your Fancentro page. Fill out the form carefully and correctly before you submit, so there are no errors.
Upload a photo or video
IMPORTANT: You must name your file with your stage name.
You can upload video (up to 15 secs) or photo content.
Must be SFW – No nudity, exposed uncovered buttocks, or hand/sticker bras.
No hate, sexual, or explicit speech.
No promoting competitors' brands.
Videos shouldn't have any music or text.
That's it! Once we receive your submission, your shoutout will be posted to our Twitter, TikTok or Instagram page within seven days.
IMPORTANT! If the form has not been filled in correctly we might not be able to promote you. Please take the time to double-check all of your information and make sure we have the correct details.
Have questions? Email us at success@fancentro.com and we'll be happy to help!
Start here!