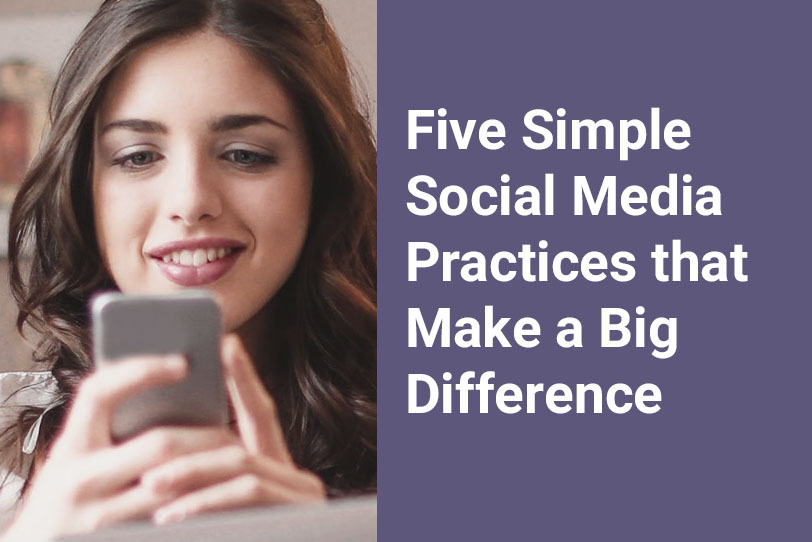 Five Simple Social Media Practices that Make a Big Difference
The beauty of social media is that you have a captivated audience for sharing your content, the ability to attract traffic, and the opportunity to directly engage with your fans. The downside of social media is that you're competing with many, many other influencers who are all doing the same thing. While that is the very definition of a double-edged sword, you can turn the tides in your favor by making some very small changes to the way you think about your audience when you're posting content. And this will directly affect how to make money on FanCentro.
Let's take a look at five practices you can adopt immediately that will make a big difference in the way your content is received online!
Build Your Own Buzz
Let's say you're buying a product on Amazon. You have all the product specs, every detail supplied by the seller, and technically all the information you need to make an informed decision. But do you ever buy something on Amazon without checking the reviews? Probably not. Sharing your own reviews is a great way to build buzz around your content and your brand, and you can do it with a simple screenshot. If you frequently post on Twitter or Instagram, consider posting fan testimonials of your work. You can even DM your fans and ask them to give you something nice to screenshot in exchange for a small piece of free content. Posting rave reviews from loyal fans is a great way to build buzz around your content and get people interested in subscribing. What does that mean for you? An all-new way to make money on FanCentro.
Discover the power of SEO
As a success coach, one of the biggest things I see is influencers who aren't taking advantage of their profiles. Profiles on FanCentro are all optimized for SEO and understanding keywords and how they attract traffic is a huge element when you're learning how to make money on FanCentro. Remember, you're going up against a pretty stacked market, so you want your profile to clearly explain what you're offering your fans by using keywords that they're searching for. There are many tools you can utilize (here are ten free keyword research options) and by evaluating the key words and phrases you use in your profile you can potentially see a big boom in traffic. In short, don't take your profile for granted! Spend some time researching the most effective keywords that will help you make money on FanCentro and open up all new traffic streams.
Share, share, share!
Engagement is a huge part of finding success on social media and a great way to make money on FanCentro. When you regularly engage with your fans and retweet content from other creators, the more likely they are to do the same for you, thus opening new traffic streams which can lead to more sales. Being found is crucial for social media success, and the more you help other creators gain exposure, the more you can expect to receive in return.
Get Personal
It's far easier to make sales when your customer base feels like they're being spoken to. By personalizing your communication with your fans you're going to make yourself more endearing and motivate them to spend more money on you and your content. How can you do that on social media? By revealing something about yourself while you're sharing content. Don't make every post a sales pitch, and don't turn your feed into your personal diary, but finding a balance between the two will allow your fans to see you as someone that they know, rather than someone they simply watch. One of the best ways to make money on FanCentro is to create a real relationship with your fanbase and creating those human connections.
Offer a Deal
Creating an incentive for engagement is a great way to create buzz around your posts and intrigue your fanbase. You can do this in many different ways: Offering the NSFW version of a photo in exchange for a certain number of retweets, DMing your fans about a limited time or limited purchase offer, or giving fans a follow for sharing your posts. Anything you can think of that will both bring about engagement and drive traffic will boost your business and help you make money on FanCentro. While we offer plenty of subscription options for putting together a great deal, it's just as easy to do a miniature version on social media to help drive people to your site.