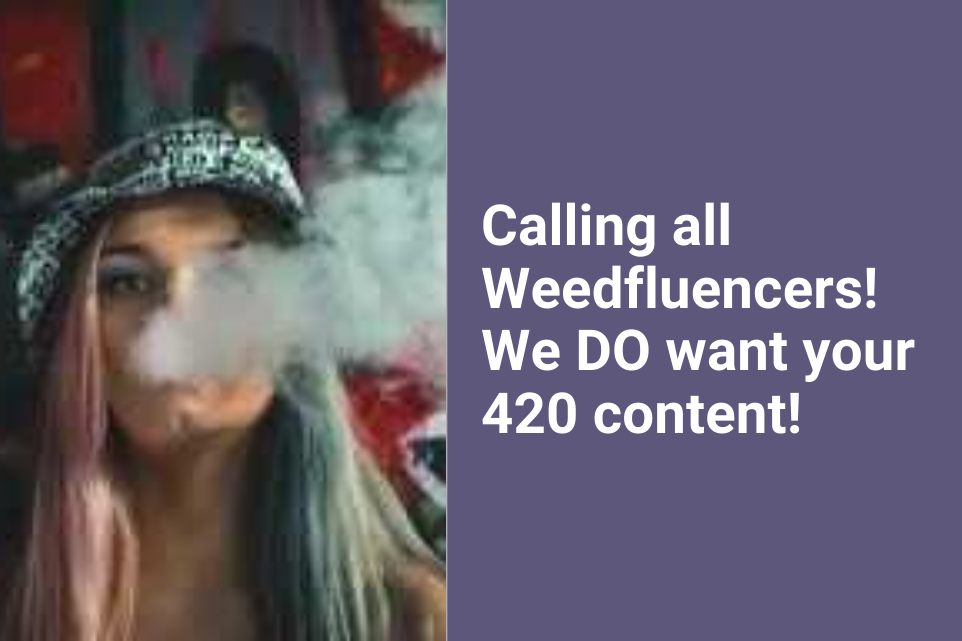 Calling all Weedfluencers! We DO want your 420 content!
It's time to wake and bake and roll out your best 420 content on FanCentro! We've got ideas for how to maximize your payout and help make sure the day doesn't go up in smoke.
And because one day just isn't enough, we're celebrating 420 for a full week with a special promo opportunity! You can get your page listed in our exclusive 420 directory from April 20th-27th!
How can you opt in? All you have to do is head to your model admin! You can opt in through the pop-up or click the banner under your model admin header.
Why Should You Celebrate 420?
Aside from the documented benefits of smoking week, such as increased relaxation, reduced anxiety, and a majorly boosted mood, 420 content is also great for your fans. There's a reason FanCentro has an entire category devoted to 420! It's a huge seller, and there's never been a better time to jump on the bandwagon.
Most importantly, you can post all of your most smokin' content without fear of being deleted! FanCentro is fully supportive of 420 creators and you can join their ranks by posting a full day of 420 content!
Want to take your celebration outside? We're cool with that, too! As long as you're acting in accordance with your local laws, your content is 100% safe with us!
How Can I Earn More?
The week of 420 is a great opportunity to pull in new subscriptions by offering an event sale!
Event discounts create a sense of urgency because they're only for a limited time.
To set a discount for any of your existing or new subscription options, you need to go to Model Admin → Your Page→ Subscription offers, choose the subscription you wish to apply a discount on, and then click the Discount checkbox.
Upload your best 420 Clips
There has never been a better time to share your fave 420 content by posting Clips that celebrate your love of weed. Putting this content front and center on your Clips page will get you great results from fans who are searching for content to buy on 420. (Remember, fans don't have to be subscribed to you to buy your clips, so this is an opportunity to score some major traffic!) Don't forget to tag your videos so fans are sure to find them!
Fire up Your Feed
Fans of your Feed can have a great day, too! 420 is the perfect opportunity to upload smokin' hot Feed content, and the best part is, you can schedule your posts ahead of time so you can focus your attention on other features! Such as…
Live Stream!
Going live on 420 is a brand new option with our live stream feature! A live stream will allow you to rake in the tips as you enjoy your favorite pastime–where else can you smoke and get paid for it? Create a special 420 menu for your fans so they can customize the show while you get the cash!
Don't forget your DMs!
Create a quick sales funnel with your DMs! Send a bulk DM to all your subscribers and followers with a free teaser clip of how you're planning to celebrate the day, and follow that with the full version as a locked clip! You'll see passive income all day long!
So what are you waiting for? Start planning your 420 celebration now, and get rewarded with a huge payday!
Want more help? Request a Shoutout
Have you heard about FanCentro's shoutouts? We're offering shoutouts on our Instagram, Twitter, or TikTok accounts, and all you have to do is fill in the request form here!