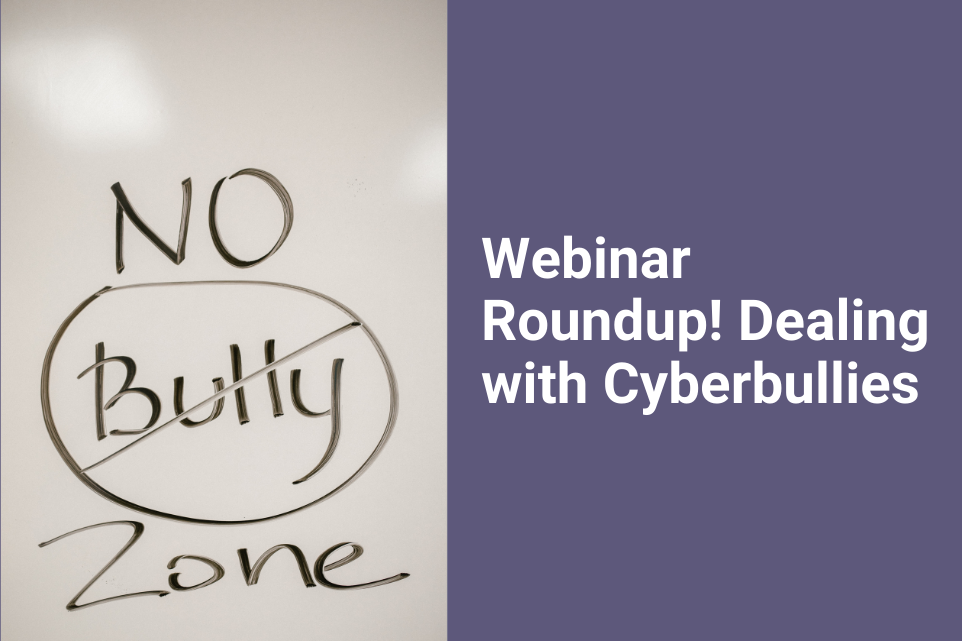 Webinar Roundup! Dealing with Cyberbullies
On Thursday, May 27th, we hosted an amazing webinar with Corey Silverstein, Esq. from Adult.law where we learned tons of helpful tips and tricks for dealing with cyberbullies and banishing trolls!
Some of the topics that were touched on included:
How to tell the difference between a harmless troll and a serious cyberbully
Protecting yourself against information theft and doxxing
How to correctly document evidence of cyberbullying
Overcoming your fear and fighting for your rights
Handling the emotional element of cyberbullying and protecting your sense of self-worth
We also received TONS of amazing questions from our viewers, and we'll be posting a separate blog that covers all the questions we weren't able to address live.
Did you miss out on the webinar? Watch it now!
View this webinar on Centro University so you can get caught up and get all the tools you need to handle cyberbullies.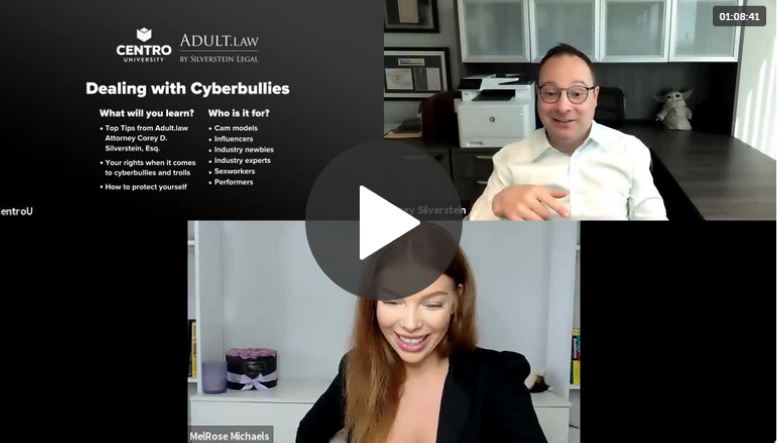 Want to hear more from Corey? You can contact him on Adult.law or follow his socials:
@coreydsilverstein on Instagram (https://www.instagram.com/coreydsilverstein/)
@myadultattorney on Twitter (https://twitter.com/myadultattorney)