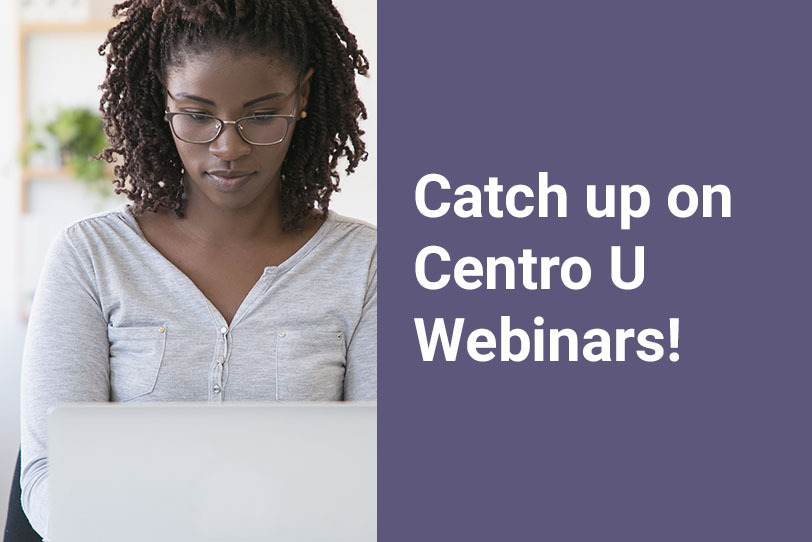 Catch up on Centro U Webinars!
We love to give you the latest information on how to build your brand, make more money, and generally be a massive success in the adult industry. We know that it's a tough terrain to master, so it's important that you have every tool necessary to build your business safely and effectively.
To help, Centro University hosts a new live webinar on topics relevant to the adult industry each month. And we know it's not always easy to watch live, but that's okay! We've posted all of our webinars on Centro University so you can catch up on tons of valuable information.
FanCentro Webinars You Can Watch Today!
Creating Your Empire: Building Your Adult Influencer Brand: This masterclass featured an overview of Centro University, and how to get started as an adult influencer with top influencers MelRose Michaels, Tilly Toy, Saint Devira, and JustLucy. Our expert panelists explained how they got started, the key principles that every influencer needs to know, as well as their top tips on how to market your brand.
Picture Perfect: Mastering Your Content: This webinar will put you face-to-face with two renowned photographers, Andrea Mete and Danny DeSantos, who are producing some of the most beautiful and effective content in the world! Watch as they help you discover:
Finding your own Visual Identity
Feeling comfortable and empowered in your skin
Shooting emotion that sells
What type of content is most likely to sell
How you can create content within a home setting
Legal Tips for Becoming a Successful Influencer: This webinar is all about getting the best legal advice for building your career in the adult industry. Tune in as our adult attorney Corey Silverstein guides you through topics such as
Battling cyberbullies
The importance of reading your contracts
Social media do's and don'ts
How to collaborate with other talent
Are you ready to get caught up on your adult education? You can check out these webinars right away and keep an eye on Centro U to find out what's coming up next!