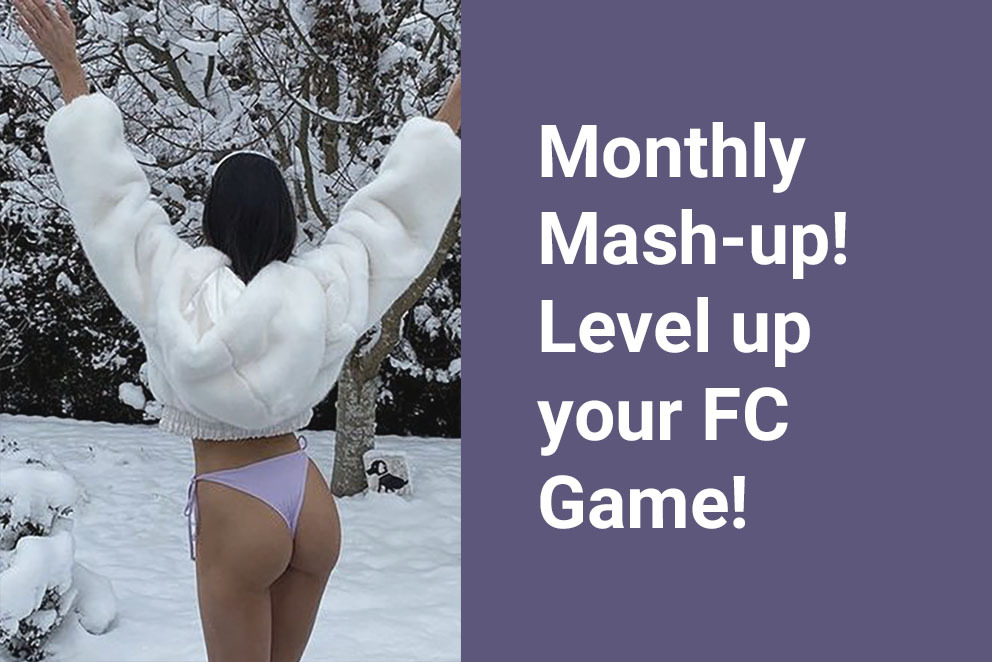 Monthly Mash-up! Level up your FC Game!
It's been a truly amazing start to 2021, and things are just getting better! Some of our hottest releases went live in January, and influencers all over the platform are taking advantage of tagging, livestreams, and personalized subscription offers. The biggest response came from the LiveStream feature, and it may just play a role in your Valentine's Day sales, so stay tuned for that! (Hint: we're giving you ALL the love!)
While that was one of our more anticipated releases, we've also given you the ability to tag your friends in your Feed posts and DMs which is great for cross-promotion and getting in front of new traffic.
Let's check out those features!
What's New in January?
Our January CentroU webinar featuring Corey Silverstein from Adult.law was a huge hit, and the questions are still rolling in! We love having such a passionate group of influencers, and because we got such a great response we're excited to bring more guests like Corey on board in the near future. Keep your eye on Centrouniversity.com for details on our next webinar.
Finally, our success coaching program is helping more influencers than ever, so if you want to get some of the best advice about how to use FanCentro to build your brand and expand your business, hit us up at success@fancentro.com.
We love you guys (and we're not just saying that because Valentine's Day is coming up!) and we're super-invested in your success. Here's to eleven more months of amazing sales.
Need help? Here's where to find us! You can join our Telegram groups (we've got one for general chat and another where you can find s4s) by reaching out to the support team via live chat or emailing support@fancentro.com. You should definitely be following our socials @fancentrotribe for the latest updates, news, and some kickass memes on Insta and Twitter 🙂 For any help or questions about how to earn more money, contact our success coaches at success@fancentro.com
How to be Succsexful in February!
All the latest tips, tricks and hacks to make sure you're succsexful on FanCentro!