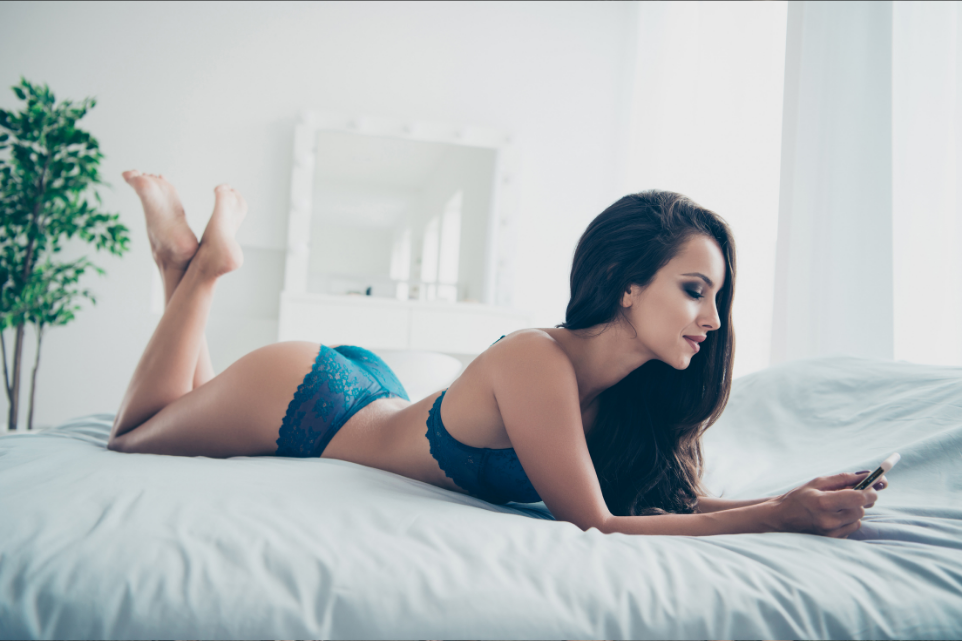 Create a VIP Website with ModelCentro!
FanCentro has a host of amazing options for selling content — but did you know that you can also create and maintain your very own VIP paid website with no startup fees and no backend work? It's true! FanCentro's sister service, ModelCentro has been hugely successful for a number of top-selling influencers, and you can join their ranks by creating your own site in just a few hours.
Why would you need your own site when your main income is your private social media? Well let's consider a scenario.
Picture it:
You're all set for a kickass show. You've got your toys, you've done your makeup, you've got your purple on and you're ready to represent. Show starts. You greet your fans and you just know this is going to yield an amazing payout. And then…
<click>
Wifi down.
Now let's be real. It's not like you can pack up the whole operation and head over to your local Starbucks to get it done. BUT, what if you had a backup? What if you had your very own site that was programmable, unbannable, and pretty much foolproof for your content?
That's ModelCentro
Not only is ModelCentro a totally safe space, it's also super versatile and a great way to diversify your business.
ModelCentro Success Stories:
Like I said, there are many, many influencers who have found incredible success with ModelCentro, and you could be next! Need some inspiration? Check out the ModelCentro sites created by these top names in the industry:
How did all of these names make it big with ModelCentro? Because it's safe, easy, and super versatile! When you're setting up your ModelCentro site (which is crazy easy, btw.) the first thing you have to decide is what kind of site you want to offer.
Subscription-Based
The first is subscription-based, which is pretty self-explanatory. Fans pay to enter the site, all content is unlocked, and you can earn extra by PM'ing locked content to fans or grabbing tips. With a subscription-based site fans can come and go as they please, but casual browsers are gonna have to pay up if they want to view your photosets or videos.
However, if you'd rather benefit from random traffic you can opt for a…
Clip Store
The clip store option is great if you want to fish for fans across the board and not limit yourself to people who are willing to pay for the whole package. The clip store option lets you post videos and photosets and anyone can pop in and browse. If you have a ton of back content or upload frequently, you are looking at a major moneymaking opportunity.
In short, ModelCentro is the perfect companion piece for your FanCentro account. ModelCentro knows no bans, you can take it anywhere you go (thanks MC app!), and best of all your content is safe and yours.
Need more? Check out some of our top features:
SynC — SynC lets you share your content across multiple tube sites, which means more income for you!
Referral Program — Referring a friend to ModelCentro will get you more than a nicer gift on your birthday…with the ModelCentro referral program you'll get a percentage of every sale they make without cutting into their profits!
Weekly Payouts — Just like FanCentro, you'll see weekly payouts from your ModelCentro site.
Site hosting — You can freely use any new or existing domain name for your MC site – using a simple setup process. You don't even need to purchase a domain to get started, as ModelCentro provides you with an ability to get a free domain for 1 year, or point your own domain if you have one!
Unlimited content hosting — There's no limit to the amount of content you can upload to your site.
Worldwide Content Delivery Network
Site maintenance
User support — Receive 24/7 support from our incredible team of account managers
Account management — We'll handle billing and other accounting related issues on your behalf.
Content processing
Various promotional integrations
Affiliate program – CentroProfits, our affiliate program, is an incredible way to promote your site to new traffic.
Billing solution
Content syndication with major networks and tube sites for extra promotion
Have we convinced you? C'mon, it's easy! Once you start you're gonna be hooked. Run your own site with NO maintenance (we take care of that!) and the next time the wifi blows? No prob…you got it covered.