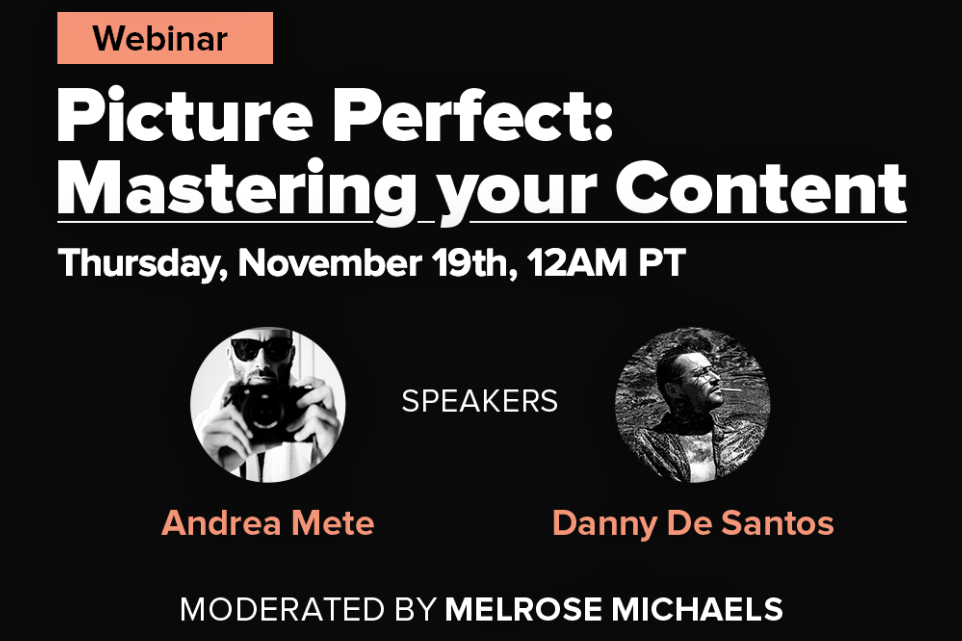 All New Webinar! Picture Perfect: Mastering your Content
It's time for the second webinar in our monthly series designed to help you improve your content and expand your business. This month, Centro University is hosting a special masterclass for all influencers, featuring some of the most renowned photographers in the world! Learn how to create content that your fans will want to buy and be inspired by masters of body aesthetics.
Picture Perfect: Mastering your Content
hosted by
featuring
Andrea Mete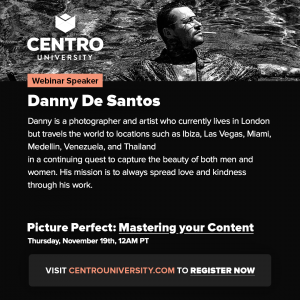 When:
Thursday, November 19th 12 P.M. PT.
How Can it Help Me?
This webinar will put you face-to-face with two renowned photographers who are producing some of the most beautiful and effective content in the world! Chat with them as they help you discover:
-Finding your own Visual Identity
-Feeling comfortable and empowered in your skin
-Shooting emotion that sells
-What type of content is most likely to sell
-How you can create content within a home setting
This series is being offered as a supplement to Centro University, the first FREE series of courses for adult influencers. You can register for the Picture Perfect Webinar by clicking here.
About Centro University
Centro University was designed to help you discover your brand, grow your business, and improve your fanbase. You can register for free and get started today!
Still need help getting your business off the ground? Connect with our team of success coaches for personalized one-on-one advice!