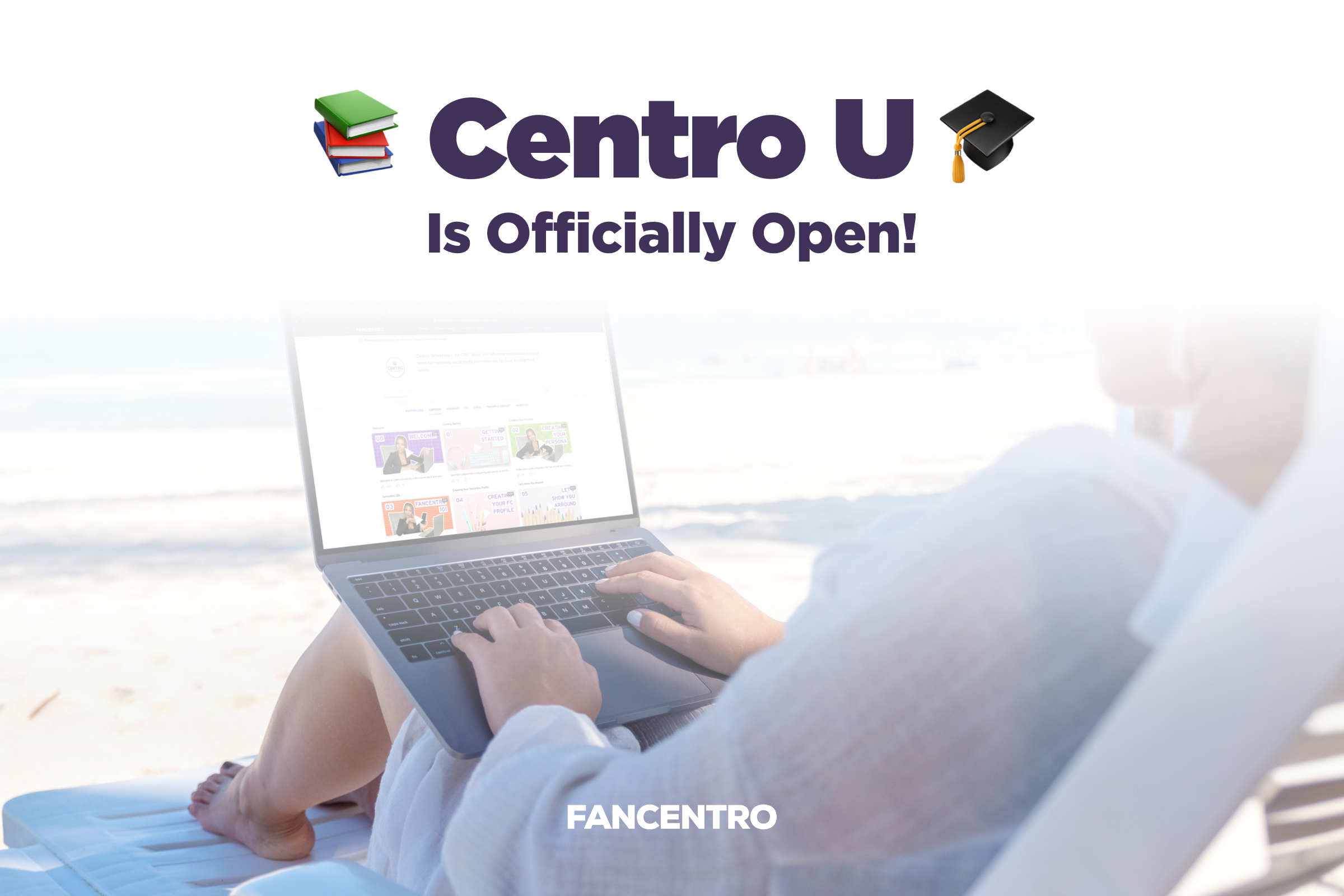 CentroU is Officially Open!
Centro University, the first series of courses designed specifically for porn stars, adult influencers, and other sex workers, officially opens today. Centro University was developed as a tool to help launch the careers of brand new influencers and give veteran performers all new ways to boost their income. Hosted by MelRose Michaels, CentroU was written by experts in the industry to give you all the skills and know-how needed to launch a brand, create a following, and utilize all the tools and features FanCentro has to offer.
How Does CentroU Work?
CentroU is a ten-part video series that encapsulates the lessons you need to learn in order to take full advantage of the platform. In addition, it offers best practices for all performers in the adult industry, covering topics such as health and safety, finance, and more. These courses are 100% free and can be taken at your own pace. Follow host MelRose as she guides you through the life of an influencer and helps you prepare for your unique journey.
Courses include:
How to get started as an adult influencer
Creating your persona
Building and monetizing your fanbase
Health and safety
Sales and distrubition strategies.
Contracts and the law
Privacy and censorship
Taxes and accounting
Can Anyone Take CentroU?
Yes! Centro University is 100% free and the classes are available on demand, so you can take them at your own pace. If you're not a part of FanCentro yet, we encourage you to start your profile! By joining FanCentro you'll have access to all the tools and features covered in CentroU so you can make the most of your business.
"Sex work is real work, and benefits from education and training just like any other. The more support we can give to performers, the more our industry will thrive. Our industry is changing rapidly, and we believe that by providing adult performers a free education and career support, we're investing in the future of our community."
– Kat Revenga, Vice President of FanCentro
How Do I Start My CentroU Education?
Click here to access CentroU and start boosting your career today!
What if I Need More Help?
If you need extra support, our Success Coaches are here to help! Simply click "DM Your Success Coach' on the main CentroU page to receive personalized, one-on-one support. Live webinars will begin on October 7, with an orientation for new students, after which a fuller schedule of live classes will be announced.