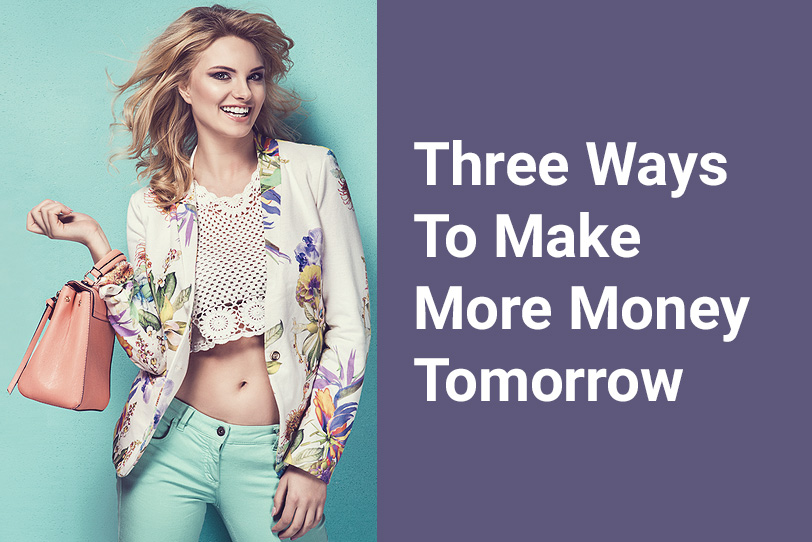 Three Ways to Make More Money Tomorrow
Are you interested in learning how to shoot better content on FanCentro? No matter how amazing you are as a content creator, there are always things you can do today that will boost your content's power tomorrow. You may be resting on a content shooting plan that always works for you without realizing that there may be a way for it to work even better.
Let's take a look at things you can do today to make your content on FanCentro stronger tomorrow.
Tease 'em
There are so many ways to provide teasers to your fans when you're shooting content on FanCentro. The platform offers built-in options for giving your fans just a taste without offering up the whole meal. The reason the tease works so well? You're building anticipation, and anticipation is extremely exciting, especially for a fan who is looking for more. How do you build anticipation while shooting content on FanCentro?
Some easy ideas?
Send your fans a teaser DM – Teaser DMs are great for building excitement, because you can change them up and keep your fans on their toes.
Send a single locked photo from a larger photoset that you'll post later in the week.
Send a five second snippet from a new unposted video
Send audio only — this is a great one, because they won't be able to listen to your audio without being desperate for the visuals!
Teasers are also great on livestream, and if you use them right you can convert your unpaid followers to subscribers. How? Well the livestream feature allows you to start streaming for both paid and unpaid fans, but you can switch it off for unpaid fans mid-stream. That means that those fans who get the black-out are going to be dying to discover what comes next and they'll be running for the subscribe button!
Bring Your Personality
Like any other career, sex work can start to feel like what it is: a job. If you're not feeling it, your fans aren't going to be feeling it, either so you want to make sure to pump yourself up before every show, photoset, and video that you record. If you truly feel like you can't pull off a show, take a breather–give yourself time to regroup and get in a better headspace so that when the camera is rolling you're ready to give it your all. The happier and more positive your content on FanCentro is, the more people will want to see it.
A great place to showcase your personality? In your bio and welcome video. Those should be polished to perfection so that every fan who lands on your page can get a real feel for who you are and what they can expect from your content.
Try a Broken-Down Look
If you're spending tons of time prepping for camera, try a different tact. Set aside a day when you take on a more, "I woke up like this" approach, with super casual clothing, minimal makeup, and messy hair. This look is actually highly desirable to a lot of fans, and if you're used to being polished to perfection, it may be a jolt to their system that makes them want to spend more money on you. Sometimes when we come to expect a particular look from a person it can be really shocking when they show up looking completely different. Is laid back already your aesthetic? Flip the switch and go glam. Changing up your looks may net you more money today than you made yesterday.
Some of the top influencers earning money on FanCentro are where they are because they are relatable and likeable. Bring yourself to camera and you'll start to see it pay off.
Looking for more tips on how to shoot content on FanCentro? Hit us up at Centro University for amazing ideas, or contact success@fancentro to connect with a success coach.