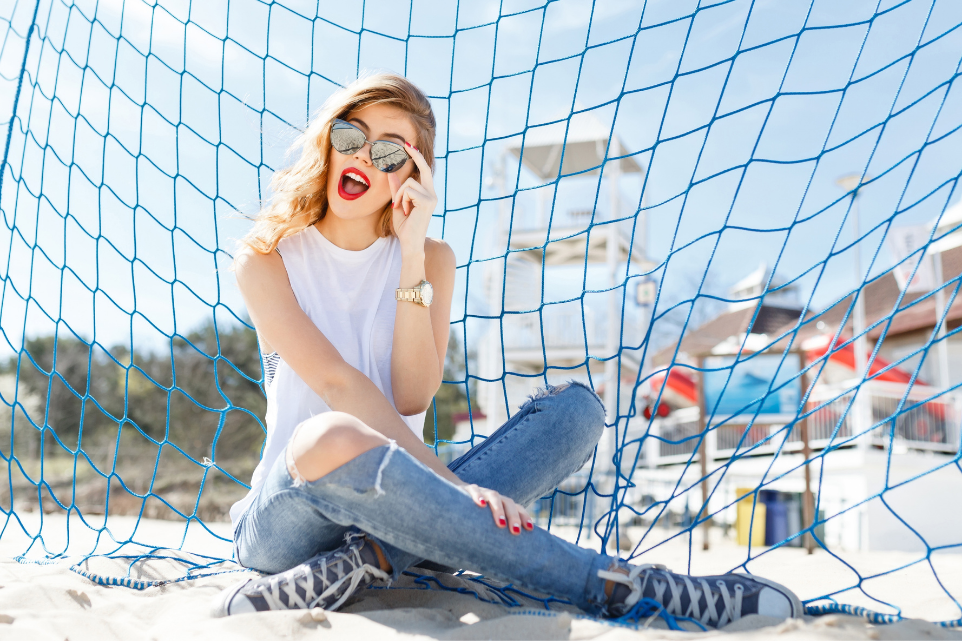 Let Fans Spark Your Self-Improvement Journey
It's important to always take steps to improve yourself. No matter what interests you: hitting a fitness goal, meditating on the daily, or becoming a Michelin-star chef, everyone has a ceiling they'd like to shatter.
The events of 2020 have caused a huge disruption in all of our daily lives. A great way  to help balance the chaos and regain control of everyday life is by giving ourselves a new set of goals to operate within. Having focus and concentrating on one thing can help calm the mind and soothe the anxiety that comes during times of unrest.
If you do decide to take on a self-improvement journey, be prepared, because new goals can be tough to reach, and having enough time doesn't equal having enough motivation. Your mental health and overall well-being will be a big determinant in your ability to achieve your goals, and it can be difficult to go it alone.
So how about some good news? You're an influencer, and that means you have a built-in cheerleading squad ready to back you up! Not only is that great for your motivation, but sharing your goals is an excellent way to increase your engagement and make more sales as well.
Let Your Fans Help You
The truth about having a fanbase is that your fans are there for you as a person as much as for your content. Sure, content is what they pay for, but they also want to know who you are and have a genuine connection to you. Embrace the power of the intimacy your fans crave by letting them in on your hopes and dreams. Don't forget, there are a million ways to find adult content, but showing your true self will set you apart from the masses.
Let your fans into your life by sharing your goals! That allows you to nurture the intimacy that your fans crave, and helps them to be just as invested in your success as you are. That means you'll get a huge boost of motivation. Lifestyle should always be a major part of your brand, and sharing goals is a great way to ensure that you're doing that. Take your fans along on your self-improvement journey and you'll find yourself hitting milestones much sooner than you thought!
Share the Journey
Maintaining your fanbase isn't just about getting likes, it's a business, and in order to be successful you need their support. By involving your fans in your goals, you can also motivate them to invest in your success. What does that mean for them? Content related to your progress!
Let's say your goal is to learn how to swim (breaststroke, butterfly, the whole nine yards!). When you invite your fans to join you in the pool, you can also ask for help purchasing essentials related to your goal–fans will love to see you swim in a bathing suit they funded! To express your gratitude, a hot and heavy post-swim show would make them very happy.
Share Your Goal to Attract New Fans
A goal can also be a great way to pull in new fans–the more interesting your goal is, the more fans are going to want to jump on the bandwagon! Want to learn to surf, start a band, or take up wakeboarding? Share the news! Trends are hot, so if you're able to get a buzz going, people will be naturally curious and want to check out your progress. In the end, that means more cheerleaders (and more sales!)  for you as you continue your journey.
Use Your Best Features
Don't forget to let FanCentro help you propel your success–we've given you all the features you need to make a serious splash, so take advantage of them! The Feed is a great way to share a quick update, while Clips are perfect for recording victories and thanking fans for their support. Need a pick-me-up? DM your fans and share an update with a nice piece of locked content to go along with it! FanCentro features are designed to help you get closer to your fans than ever before, and when you use them consistently, you're going to see big results in your payouts.
Remember, It's All About You
When you're trying to reach a new goal, bonding with your fans and having their support is a great incentive, but remember that your goal is just that…yours! Don't forget to stay focused and consider how reaching your goal will propel your life in a positive direction. Embark on your unique journey and take the plunge with your fans cheering you on.