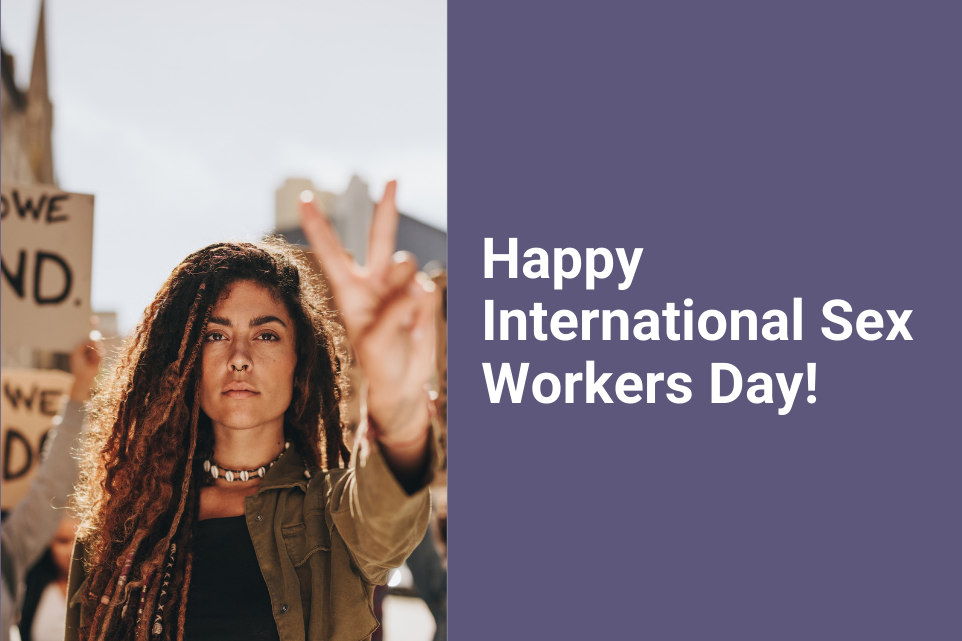 Happy International Sex Worker's Day!
On June 2nd we celebrate International Sex Worker Day, which is a day dedicated to improving conditions for sex workers and ending the stigmas against them. We work with amazing influencers every day, and we want to say THANK YOU! Sex workers aren't appreciated enough, and it's a career that requires great strength and pride in what you do. Today there are no stigmas, only celebration!
The History of International Sex Worker Day
In the 1970s, French sex workers were under intense pressure. The police did not allow sex workers to work publicly and their presence had to be a secret. Because of this, sex workers faced diminished protection which led to increased incidents of harassment and violence. In 1975, two female sex workers were murdered and when the government still refused to put safeguards in place, sex workers in Lyon flooded the Saint-Nizier church in rue de Brest and went on strike. They sang protest songs and demanded not only better working conditions, but also an end to the stigma against them.
They protested for eight days, and those days began an international movement for sex workers' rights.
To those women, and the spectacular group of sex workers we work with today, we say thank you for your strength, fortitude, and spirit. We are proud to work with you and proud to share your stories.
How Can You Get Involved?
There are many active petitions currently circulating to decriminalize sex work or provide more protection for the sex worker community. Here are some links to petitions you can sign to help the movement progress.
Tell DC Council To Decriminalize Sex Work!
Decriminilize/Legalize Prostitution
Join the Free Speech Coalition (FSC)
Protect Your Mental Health with Pineapple Support
Know Your Rights with Adult.law
Get education and support services with the BIPOC Adult Industry Collective
Petition for a safer digital space against discrimination on social media 
Are you proud?
We want to hear from you! Join other influencers in taking our survey to tell us about your proudest moment as a sex worker!
Take our survey now and get the results in the next edition of Under The Influence, our monthly roundup of everything you need to know as a sexfluencer (scroll to the end of this blog to subscribe)!
Sex Worker Pride
Finally, check out this amazing compilation of testimonials from sex workers who love what they do and are proud of their success!
Where You Can Learn more
There are plenty of resources for sex workers to learn how to protect themselves and their business. Here is a helpful reading list for people in the industry and links to where you can buy them.