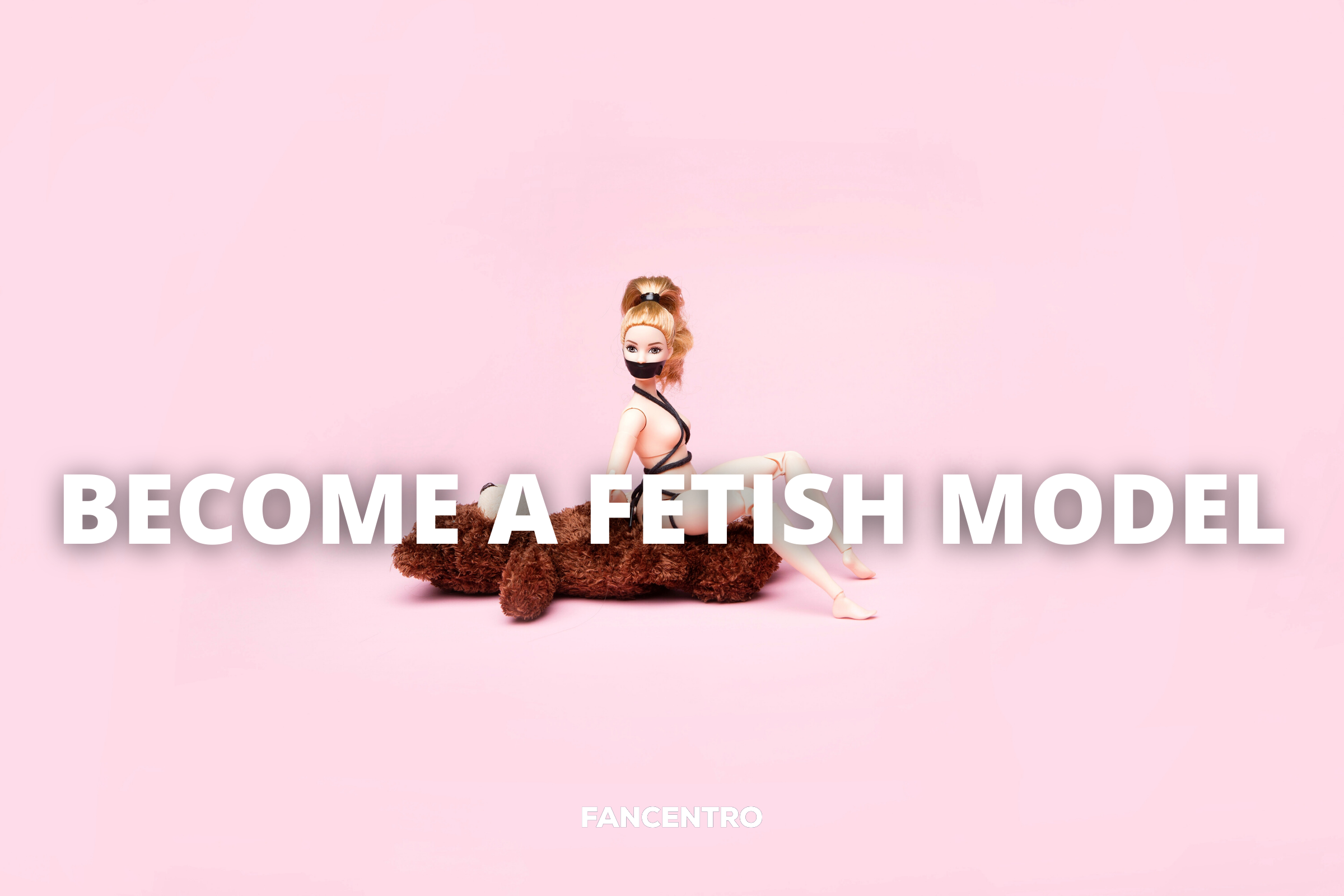 How to Become a Fetish Model
Being a fetish model is a great way to make easy money online while having some fun. But, even though you probably thought about it and liked the idea, you may still be wondering where to begin. No worries babe, FanCentro has your back! Let's take a look at how to become a fetish model and get that coin!
Choosing the best fetish
The first thing you'll need to do is choose what "type" of fetish model you want to be. Perhaps you want to be a foot, findom, bondage or tattoo fetish model. For more ideas, check out our article on types of fetishes. Here are our tips for choosing the best fetish to work with with:
Choose a kink or fetish you also enjoy in your love life

Think about which one you would feel most comfortable in

Research what type of outfits, poses and photos they would imply taking

Keep in mind the competition and which platforms you would use
Getting work as a fetish model
Now that you know what "type" of fetish model you want to be, it's time to get to work! How, you may ask? Let's take a look at what you'll need to do to get jobs as a fetish model.
Marketing yourself
First things first, you'll need to market yourself so people know you're available as a fetish model. For this, it's best to use social media platforms, such as Instagram, Facebook, TikTok and FanCentro. 
In these platforms, you'll need to upload photos and videos that promote your new business as a model. Keep in mind that some platforms, such as Instagram or TikTok, are censored, while others, like FanCentro are uncensored and allow you to be more free with your content.
Taking photos and videos
Now that you have chosen which platform to use to market your new business, it's time to begin producing content. For this, you'll need:
Good camera (it can be from your phone)

Tripod

Posing ideas

Outfits,

lingerie

, or accessories
At first you can begin by producing this content yourself, and as you grow your business and begin to have more fans and work opportunities, you can begin to hire photographers / videographers or work for them in their projects.
Best lighting, angles and camera gear
If you're going to begin shooting photos and videos by yourself, we have some tips for you regarding cameras, lighting, angles and more:
Get a good quality camera (even iPhones and Google phones tend to have a good one with portrait mode)
Get a tripod, if it has a circle light incorporated, that's even better!
Play around with angles, for example for selfies a higher angle looking up is more flattering, but with feet pics a low angle looking up is best.
The best lighting for beginners is natural light, so try to take your photos and videos during the day or early evening (and edit it).

Download a good editing app to make your photos even better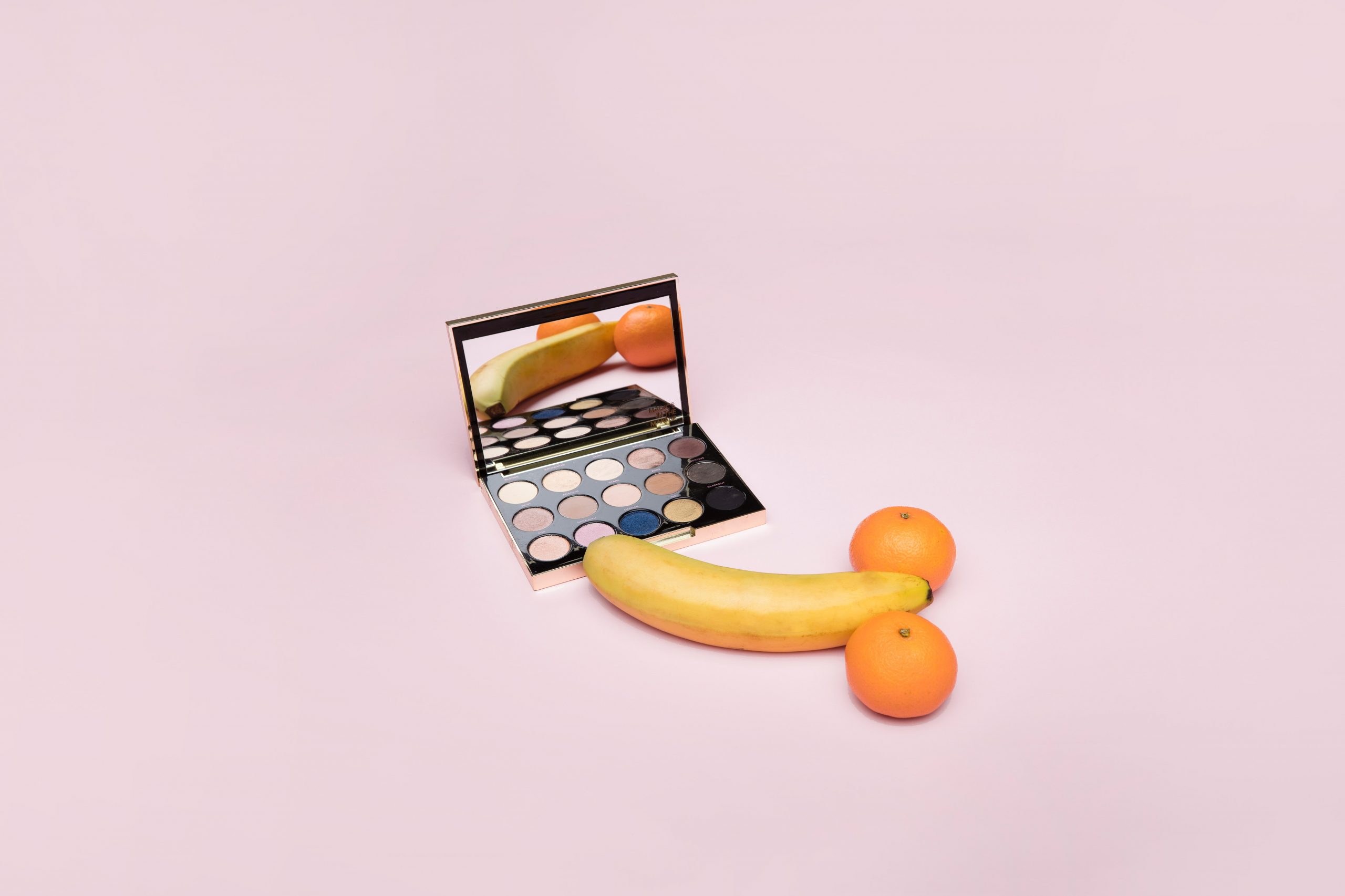 How much to charge
The golden question is always how much you would gain, or how much you should charge for your adult services. Here is a rough estimate for some of the services you may want to provide:
Camming

: Between $80 – $200 the hour

Snapchatting

: $2 + a minute 

FanCentro

/

Onlyfans

: $10 + the month

Private photos

: $5 +

Fetish model photo shoot

: $1000 + per shoot
At the end of the day, how much money you make with your modelling will depend on how much you work. The more you work, the more money you'll earn. With this being said, marketing is very important so you can charge your fans more. This is why we really encourage you to have Instagram and also FanCentro as we allow you to upload uncensored content, as well as make money directly on our app.
Best platforms for fetish content creators
Last but not least, which platforms are best for you to market yourself and work as a fetish model? Not to be biased or toot our own horn, but FanCentro is a great site for you to not only market yourself (like on Instagram) but also make money (like on Onlyfans) with special features that no other platform offers. With this base you can later make deals with photographers, videographers and more. So, let's take a look at which platforms are best for fetish content creators to market themselves and make money:
FanCentro
On FanCentro, influencers can make money from:
Monthly subscription wall

Clip sales from your page

Pay per message

Premium Snapchat management

Tips from fans

Excellent referral program
In comparison to OnlyFans, we have the same features (with a better referral program where you earn double than Onlyfans), and we also market you and have a success coach that will help you improve your business and earn more money! 
Instagram
Although you can't make money on IG like on FanCentro, you can create a following and a reputation so you can get more job offers and invite your fans to follow your FanCentro where they can get exclusive content for a fee.
Twitter
Whereas Instagram is not fetish-friendly, you will definitely have more freedom to promote your services on Twitter. In fact, here is where you'll find more fans as they have more freedom to look at and interact with more alternative content.
Reddit
Just like with Twitter, Reddit also gives you more freedom to interact with many people about diverse topics, thus allowing you to get fans and attract them to your services.
StripChat
For camming, Stripchat has a good reputation for security and payment. It's a token per pay-per-minute cam website where models typically earn $9,580 monthly with a weekly payout.
Clips4sale
Lastly, you can also join the industry on a site, such as clips4sale which is very friendly to fetishes and known for them. This way, you'll be able to get the right audience for your niche and, therefore, make more money.
If you enjoyed this article, don't forget to check out our article on Sexual Fetishes 101, and of course, check out our upcoming webinar on this topic.
Here at FanCentro we are the ultimate uncensored social media platform for influencers. We lead the industry and defy stereotypes by empowering our influencers with the ability to leverage the power of their social media.
We are all about body positivity, female empowerment, diversity and inclusiveness. Learn more about becoming your own #BossBabe and entrepreneur with our blog and CentroU. We hope you feel inspired, empowered and join our family!
Cover Image Source: https://letstalksex.net/free-erotic-photos/