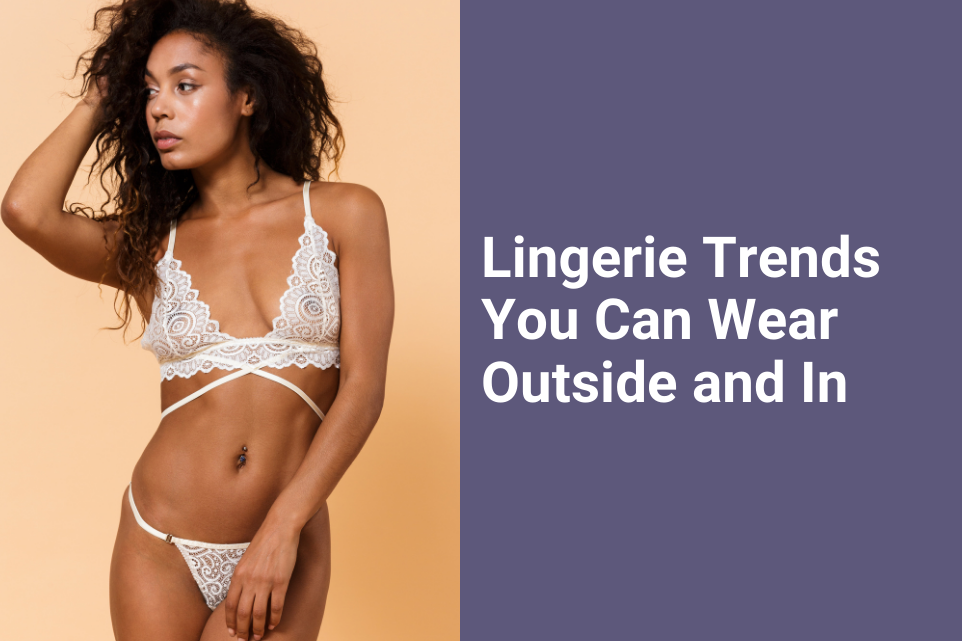 Lingerie Trends You Can Wear Outside and In
Lingerie is a super fun way to express yourself and feel incredibly sexy at the same time. While what's under your clothes can feel like a saucy little secret, wouldn't it be more fun to give your silk, satin, and lace a place in the spotlight? We're breaking down some of the hottest lingerie looks that you can be proud to flaunt whenever you leave the house!
Whether you want to give the world a little peek or let it all hang out, the first tip is don't be shy! When you're loving your look, being confident means that you can pull off anything.
Here are the hottest looks that we're loving for the second half of 2021!
Silky Shorts
When you think of lingerie, boxer shorts aren't usually the first thing to come to mind. But we're LOVING the new trend of silky smooth women's boxers that are meant to be seen! Pairing sleek, silky shorts with a crisp clean top or even a jacket is a great way to pull this look together. Not only will you look incredibly hot, you'll love the comfort!
We love the contrast of this baby pink and black design from Victoria's Secret. If pink isn't your thing, this style comes in eleven different patterns and colors.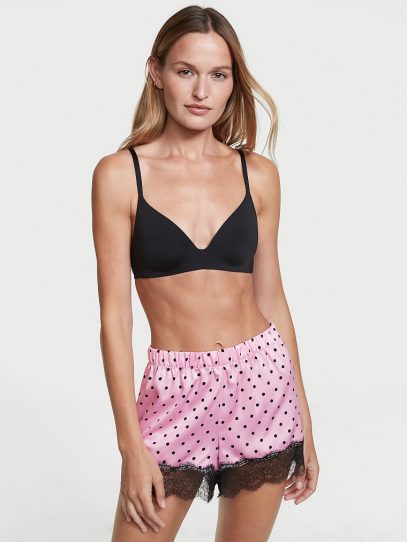 Make 'em GREEN With Envy
One of the hottest colors for lingerie right now is a sweet kelly green. Not only is green super flattering for all skin tones, it brings to mind nature, growth, and turnover. Even better, it's so easy to wear! Whether you're bold enough to rock a silky green cami on its own or just layer a peek of leafy lace under a sheer top, adding a pop of green will make you look and feel amazing!
We love this lacy green bodysuit from Venus that ties up in a perfect bow!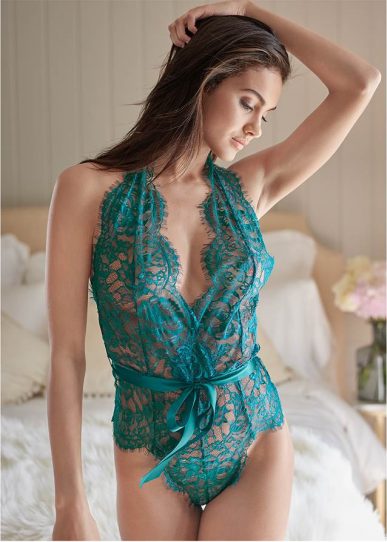 A Bold Bustier
Bustiers can do more than just give you a lift. They can also help you pull together an incredible look with lingerie as the star. Pair your favorite broken-in jeans with a delicate bustier and a pair of heels to create a stunning contrast that is 100% club-friendly.
We love this black lace number with a peek-a-boo cutout from Shein.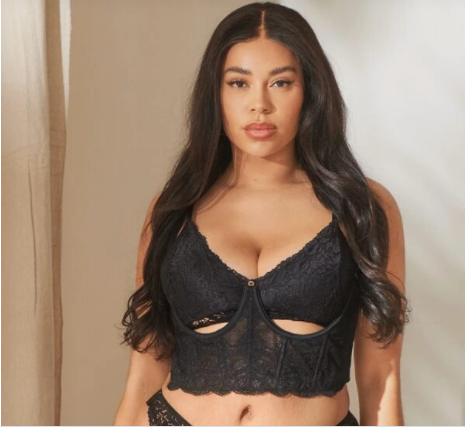 Sleek Slips
What makes a beautiful slip even better? When you don't have to cover it up! Why worry about a dress when you can rock a sweet, silky slip as the main attraction? Slips with embellishments are not only stunning, but they can make a major fashion statement…in the bedroom or out!
We love this creamy floral design with a sheer overlay from Dolls Kill.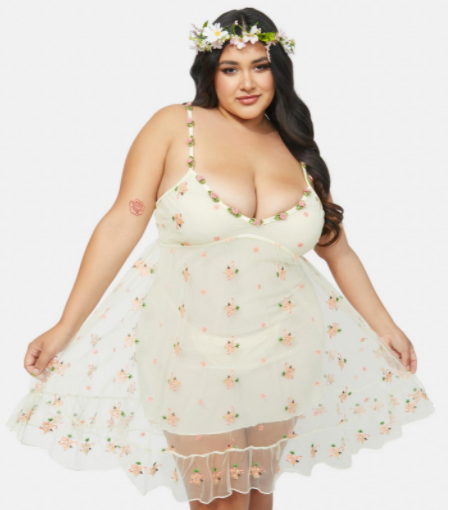 Rock a Romper
Rompers are one of the easiest looks to pull off, and there are so many gorgeous options that deserve to be shown off. Not only is a romper super comfy to wear, when you include lingerie rompers you can open the door to all kinds of fabric and design options that outerwear just doesn't cover. Cotton may be cool, but chiffon is HOT.
We love this breezy blush option with sheer tiers and a deeply plunging neckline from Lucy in the Sky.