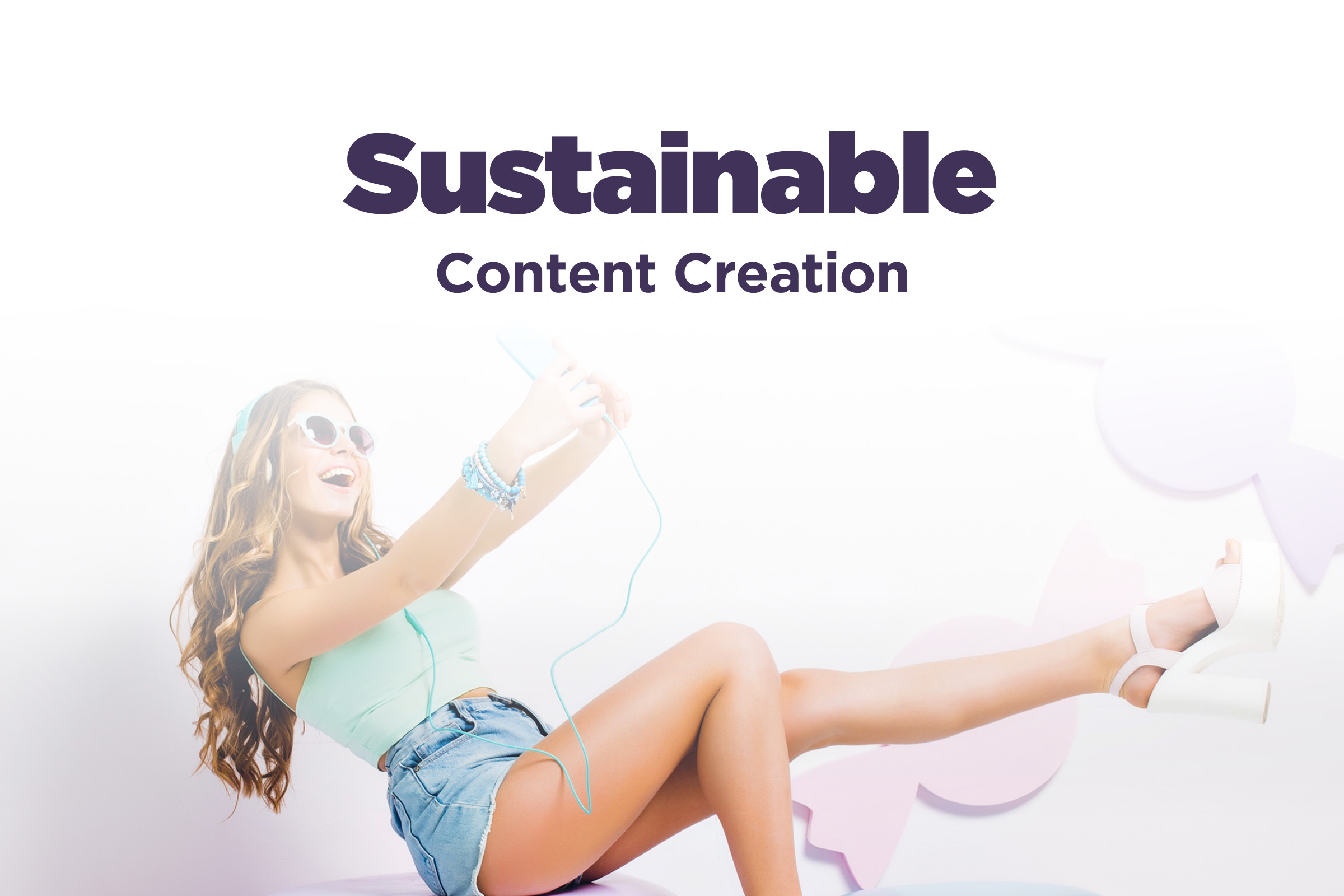 How to Work Sustainably as a Content Creator 
Save Money While Saving the Planet 
It can seem almost impossible to work sustainably while still growing your business and growing your profits. Most people think it costs a lot of money to be sustainable in your business practices. But the secret is that it's actually cheaper! The fact is that working more sustainably is a great way to save money and resources. Plus, saving money and saving the environment is always an excellent business strategy.
Work Greener 
There are so many ways that we can work from home sustainably. Here are 4 ways that you can easily start being more green. 
1. Buy second hand equipment. We all love buying brand new things. But buying your audio, video, and lighting equipment second hand is a great way to save money and save the planet. Plus, you can try out more expensive equipment than you could have otherwise afforded to purchase. Then, you can sell or donate your equipment when you no longer need it. You don't want all that equipment to end up in a landfill. There's definitely someone out there who can use it. Keep the sustainability cycle going! 
2. Buy sustainably made clothing and beauty products. We all know that fast fashion and cheaply made beauty products are terrible for the environment. Plus, when you buy cheap clothing, it doesn't last very long. It's a better idea to buy quality clothing for your content shoots that will look much better and last longer. You can think of creative ways to reuse those outfits during different shoots. And buying better quality, sustainably made beauty products is healthier for your skin. There are so many affordable brands nowadays. Make these small changes and not only will you look good, so will the planet!
3. Reduce your electricity use. Reducing your electricity usage when working from home is a great idea from every angle. One easy way to do this is to schedule one day a week to shoot all of your content. That way you're not using so much electricity on smaller, daily content shoots. You can also try to use more natural light when filming or taking photos. Which leads to our next tip…
4. Go outside. If you are able to, then go outside to film your content! Fancentro always welcomes outdoor content even when other platforms like OnlyFans ban it. And going outside to film is one way to keep your content fresh and new for your fans and a good way to save on electricity. That's really a win-win situation!
5. Recycle… Your Content! Reusing your content is a great way to reduce your electricity use and save time. There's nothing wrong with recycling your previously made content if it fits with what you're currently doing. Embrace the recycling lifestyle in every form!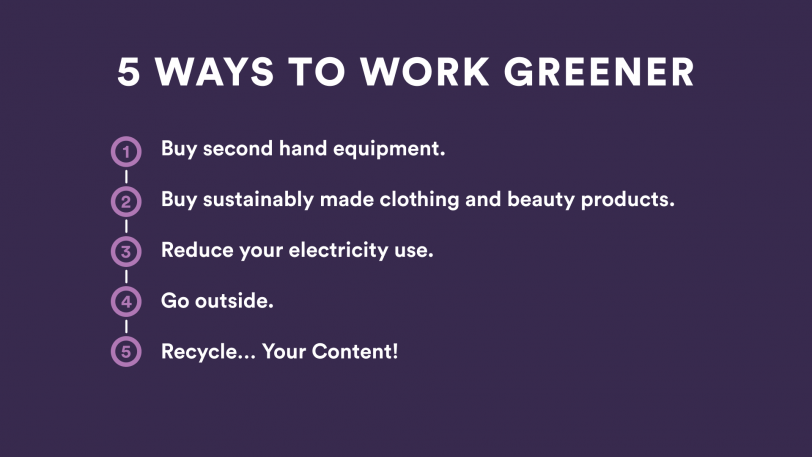 Stay Green 
Working from home is a great way to take advantage of all the ways you can reduce waste. These are just a few ideas to get you started on your green journey, but once you start brainstorming, you'll think of all sorts of ways that you can reduce your footprint on the environment AND save money!
Want to stay on top of tips, trends, and the latest tools? It's as easy as 1-2-3!
Follow our socials @fancentrotribe for new posts, contests, money-making tips, and more!
Get the hottest news of every month by signing up for our newsletter!
Contact a success coach at success@fancentro.com for one-on-one advice from an expert!