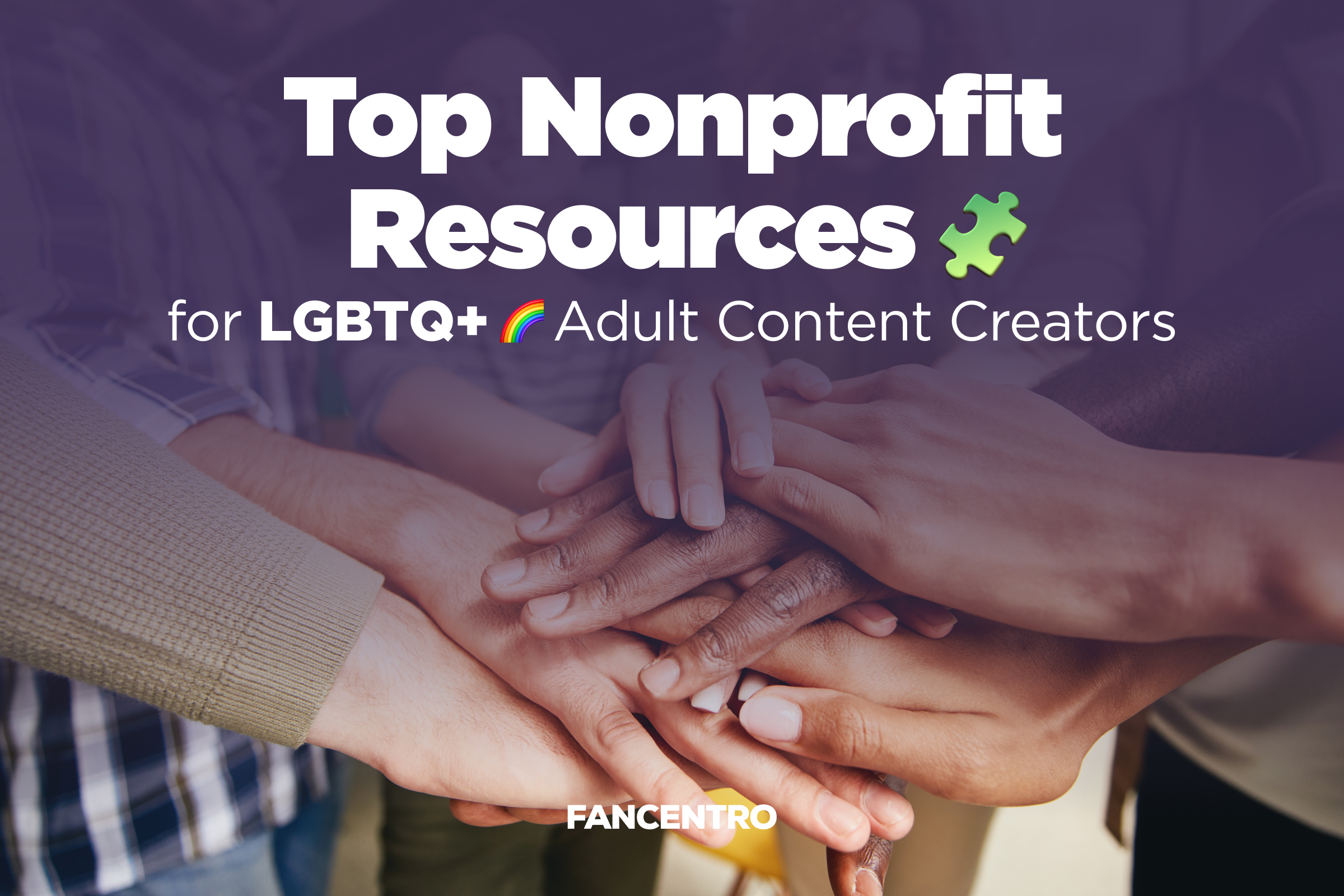 Top Nonprofit Resources for LGBTQ+ Adult Content Creator
There Is Support
We all need support, and finding it just got a little bit easier. We've rounded up the best nonprofits for adult content creators, for LGBTQ+ folx, and for LGBTQ+ adult content creators. We've got all your bases covered, so you can find exactly the support you need. Keep reading and see how these amazing resources can help you today.
Support for LGBTQ+ Adult Content Creators 
The

Gays & Lesbians Living in a Transgender Society

has been led to change systemic and economical oppressions of systemic and financial discrimination not only in NYC but also globally when it comes to their marginal communities, They approach the health and rights crises faced by transgender community members and the sex worker community, holistically using harm reduction, human rights principles, economic and social justice, along with a commitment to empowerment and pride in finding solutions from their own community. 
The

Stonewall Community Foundation

is committed to resourcing the liberation, justice, and safety all LGBTQ people deserve.

Their stance is imperative: sex work must be decriminalized

. They help people by taking the target off their backs. Sex work is work. It's time to decriminalize. 
Support for LGBTQ+ Folx
THE ASTRAEA LESBIAN FOUNDATION FOR JUSTICE

is the only philanthropic organization working exclusively to advance LGBTQI human rights around the globe. They support brilliant and brave grantee partners in the U.S and internationally who challenge oppression and seed change. They work for racial, economic, social, and gender justice, because we all deserve to live our lives freely, without fear, and with dignity.
By inspiring and engaging individuals and communities, the

Human Rights Campaign

strives to end discrimination against LGBTQ+ people and realize a world that achieves fundamental fairness and equality for all. HRC envisions a world where lesbian, gay, bisexual, transgender and queer people plus community members who use different language to describe identity are ensured equality and embraced as full members of society at home, at work and in every community.
Support for Adult Content Creators 
The

BIPOC Adult Industry Collective

is a resource for education and support services to make the adult entertainment industry a safe space for everyone who chooses this labor. At BIPOC Adult Industry Collective, wellbeing is at the forefront of what they're working together towards. Their programs and activities are designed to be a catalyst that helps community members reach their goals and fulfill their potential.
Pineapple Support

provides 24/7 online, emotional support as well as free and subsidized professional therapy and advice to all performers and producers who have been active in the adult online industry within the past 6 months. Each of their professional therapists have been individually chosen for their sex positive outlook and support toward adult industry workers.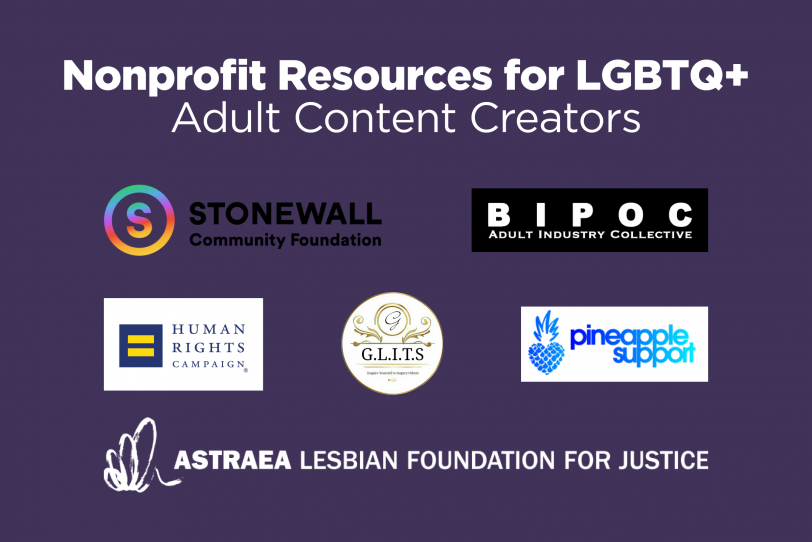 Keep Supporting Each Other
Of course, this is by no means a complete list of nonprofit organizations for adult content creators, for LGBTQ+ folx, and for LGBTQ+ adult content creators. There are so many more amazing groups out there helping make the world a little bit better every day. Once you find the right group for you, share it with others who might be interested. Because we all need a little extra support some days. 
Want to stay on top of tips, trends, and the latest tools? It's as easy as 1-2-3!
Follow

our socials

@fancentrotribe

for new posts, contests, money-making tips, and more!

Get the hottest news of every month by signing up for our

newsletter

!

Contact a success coach at

success@fancentro.com

for one-on-one advice from an expert!