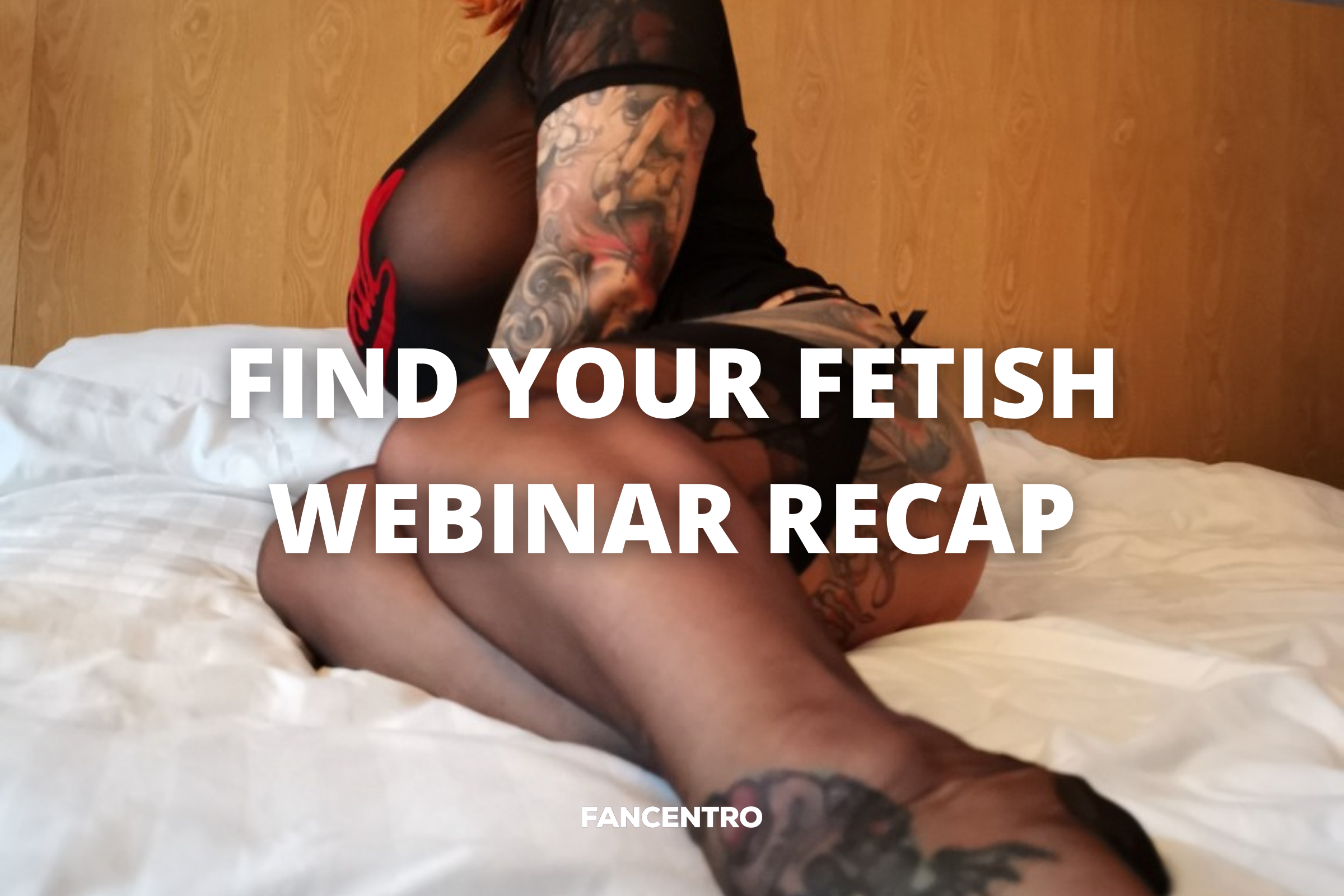 Recap: Finding Your Fetish Webinar
Here at FanCentro we offer plenty of useful and educational webinars to help you market yourself and optimise your business! In this webinar, Finding Your Fetish, we had a discussion with content creators about their experience in the industry, which fetishes made them more money, how they found their kinks and fetish and more!
To be part of the discussion and be able to ask questions directly to our panelists, don't forget to subscribe to our newsletter to get the invite of the next webinar.
If you missed this webinar, don't worry! We'll cover some of its points in this recap article and you can also find the recorded webinar on CentroU, your online university for all things adult content creator related. With that being said, let's have a look at our host and the panelists: 
Viking Vanity (host)
Leo girl, gym rat and businesswoman… What more could we ask for a host to our webinar? Viking Vanity has experience being a content creator, as well as working alongside FanCentro, making her the perfect host to open up the discussion with our content creators about kinks and fetishes, and how to use them to make money!
Sabien DeMonia
Sabien DeMonia has been in the industry for a long time. She's clearly passionate about everything related to this job and has learnt a lot along the way. From camming to vanilla, Sabien has tried all sorts of content creation and possibility in this workline. But what she really enjoys is taboo, domination, roleplay, worship, etc. in person.
Tom Dignam
Tom Dignam, also known as Hugo, is a financial dominant for 11 years now. He is also an adult performer agent together with his partner where they help their clients produce content, as well as find their fetish to make money online and market themselves effectively.
Tilly Toy
Tilly Toy started her journey in the industry 6 years ago with dancing and later got into domanatrix. She now mainly focuses on being a content creator and is even one of the top 10 FanCentro models. In this webinar she explains her experience with kinks and fetishes!
NippleCoach
You read that right! NippleCoach is a mature muscle silver daddy with big nips & big bulge. He's known for his nipple fetish and muscle fetish too. In the webinar he explains how he got into the industry and how he later went about to find his fetish and live his best life in the canary islands!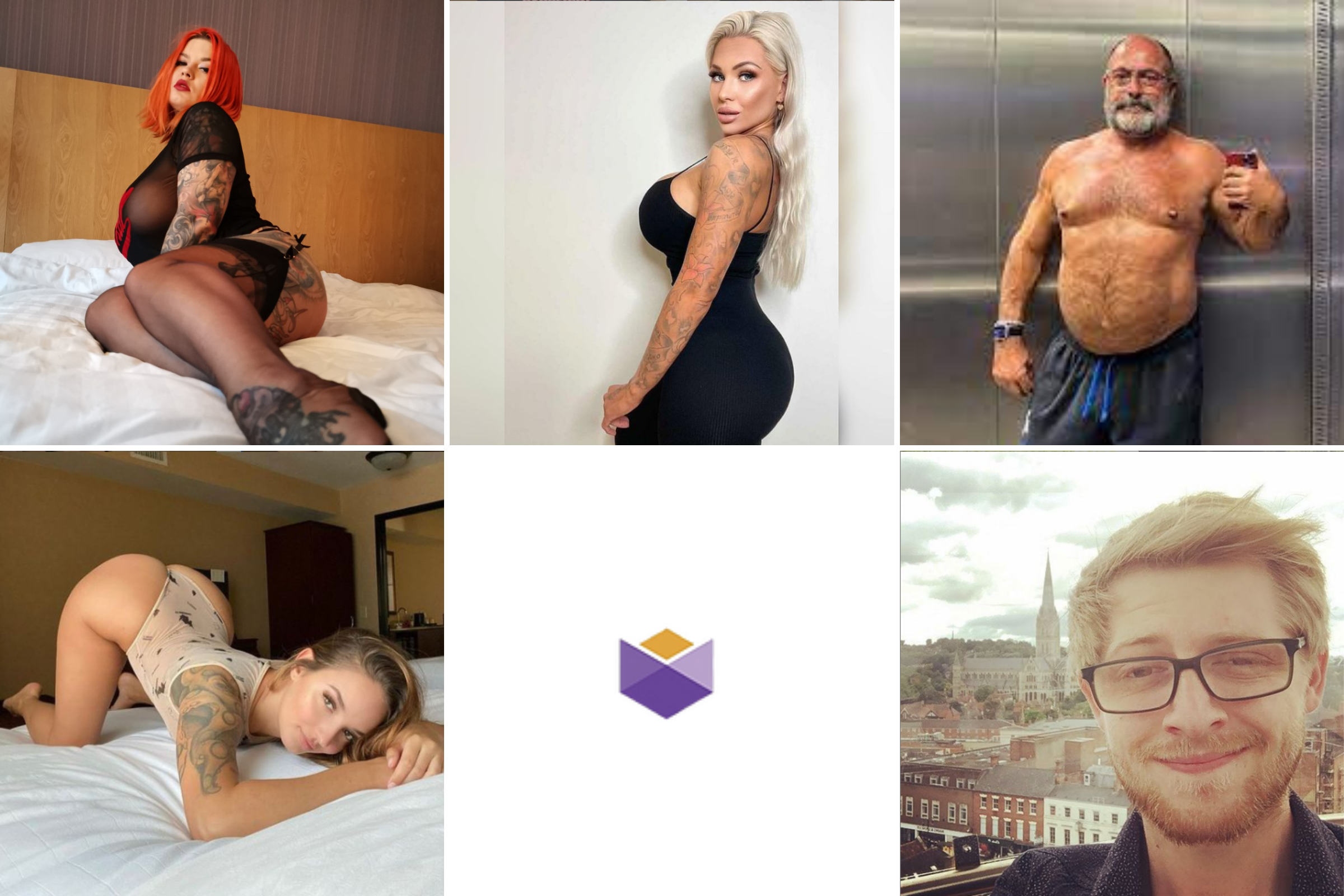 FAQs: About Kinks and Fetishes for Content Creators
1. What's your favourite/best fetish to create content with?
"Nipple pumping, bulge pumping, dominatrix… but it's always changing" – NippleCoach
"My polish accent, edging cause I love the control… but the most popular request is always something with my boobs… it always sells the best" – Sabien DeMonia
"For male, my feet or armpits… anything after the gym really. On the female side it tends to be more on the extreme dominant side, it sells best too… and I do enjoy it myself" – Tom Dignam
2. What's the most common fetish you've experienced?
"Feet are very common, across the board… cause you can do dominant feet, or worship, etc." – Tilly Toy
"Yes, feet… Sweaty feet, painted toenails, anything goes…But now armpits. Armpits are becoming a second feet basically…" – Sabien DeMonia
"Feet is a massive one… even the lint on the bottom of your toenail" – Tom Dignam
"I was amazed at how feet were a thing because I was personally not really into that but I'm definitely getting into delivering it. I must also say ass is also a big seller… especially closeup…" – NippleCoach
Learn more in our article about the 5 most common fetishes and how to profit from them as a content creator.
3. What is the safest way to start getting into the kink community as a content creator?
"I would say join a community cause getting started on your own can be quite tricky… Even FanCentro, I would say follow some profiles… there's a lot of amateurs getting into FanCentro… So I would say research and join a community" – Tom Dignam
"I would say communicate with your fans to see what they want and start producing that content cause the money is then guaranteed… then you see how you feel about it… also good quality… it was very good for my bank account" – Sabien DeMonia
Learn more in our article about how to become a fetish model.
4. Tips on producing good quality fetish content?
"Get a new iPhone really…get the 13. This for me is a game changer… the closeup is unheard of… it couldn't be done before! " – NippleCoach
"I would say it depends on the content you produce too… I would say lights, there's nothing more important than light. The more light, the better… even when you do cam sessions lights can save you from a lot of work." – Sabien DeMonia
"… when we get new models… we always say a good tripod, you know… it can track faces, shoot videos, take photos… it's an amazing piece of kit for around 100 quid anyway. And that (phone and tripod), I'll be honest, is all you need to shoot small content…" – Tom Dignam
5. How can I get followers to come over from other pages to FanCentro?
"Entice them with a small little free content… get them enticed… and avoid scammers, people that are like 'send us your content we'll promote you'… just avoid them, you can promote yourself better anyway" – Tom Dignam
"A short clip… must be less than 9 min cause that's too long even… like a teaser… a few exciting clips and then blur the big ending and put the link 'come to my FanCentro if you want to see what are the sounds in the back…put the link in the bio" – Sabien DeMonia
Want to learn more? Watch the entire discussion here to learn more about how to get into the fetish community as a content creator. Don't forget to also sign up for our newsletter below to learn more about future webinars!