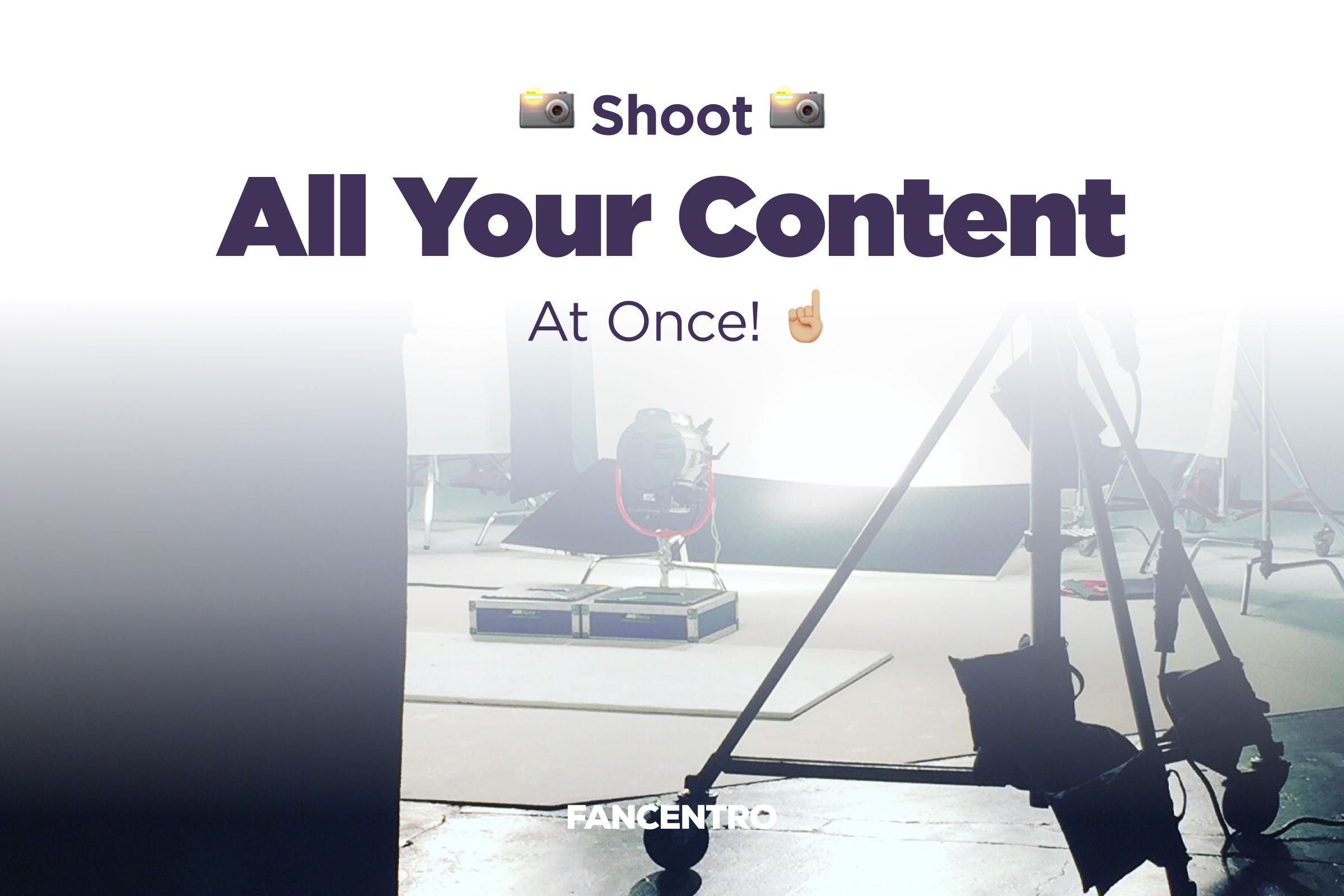 Be More Efficient By Batching Your Content
Content Batching 
You're probably thinking "what's content batching??", but get ready because you're about to fall in love. This is going to make your life soooo much easier! Content batching is the process of creating all your content at one time. This helps you maximize your time by streamlining your content creation process.
Why Do Content Batching?
Because it takes way more time to create fresh new content every single day! Plus, if something unexpected comes up then you're way less likely to get everything done. Content batching helps you to stay consistent with posting new content which is so important for keeping your fans happy and loyal. And we all know that being consistent for your fans is a huge key to having success as a content creator!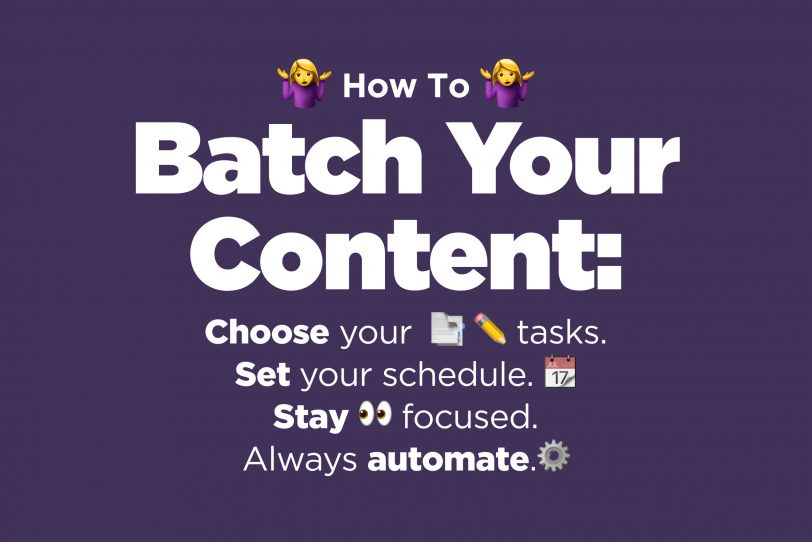 How Can You Batch Your Content?
1. Choose your tasks.
Think about what you want to achieve from this batch of content creation. What do you want to show your fans? Are you shooting photos or video or both? What will you wear? What will the background be? Are you shooting something special?
2. Set your schedule.
Set your schedule based on what makes you happy. Having that type of freedom is  probably why you got into content creation in the first place! Make a day-by-day plan and stick to it to achieve your content creation goals.
3. Stay focused.
Stay focused on one task at a time. In fact, you can lose up to 40% of your productivity by attempting to multitask. When you're not multitasking, you're able to give your full attention to whatever you're doing.
4. Always automate.
Automate your content posting when it's possible. Use social media planning tools to schedule your posts ahead of time and leave you with plenty of time to chill.
Less Effort and More Time to Relax
Be intentional and think strategically about what tasks you need to do each day. It will make creating content so much easier. Because of course – creating great content takes time! And you always need high-quality content on a regular basis, so by batching your content you get more time later on to focus on other areas of your business and life!
Want to stay on top of tips, trends, and the latest tools? It's as easy as 1-2-3!
1. Follow our socials @fancentrotribe for new posts, contests, money-making tips, and more!
2. Get the hottest news of every month by signing up for our newsletter!
3. Contact a success coach at success@fancentro.com for one-on-one advice from an expert!