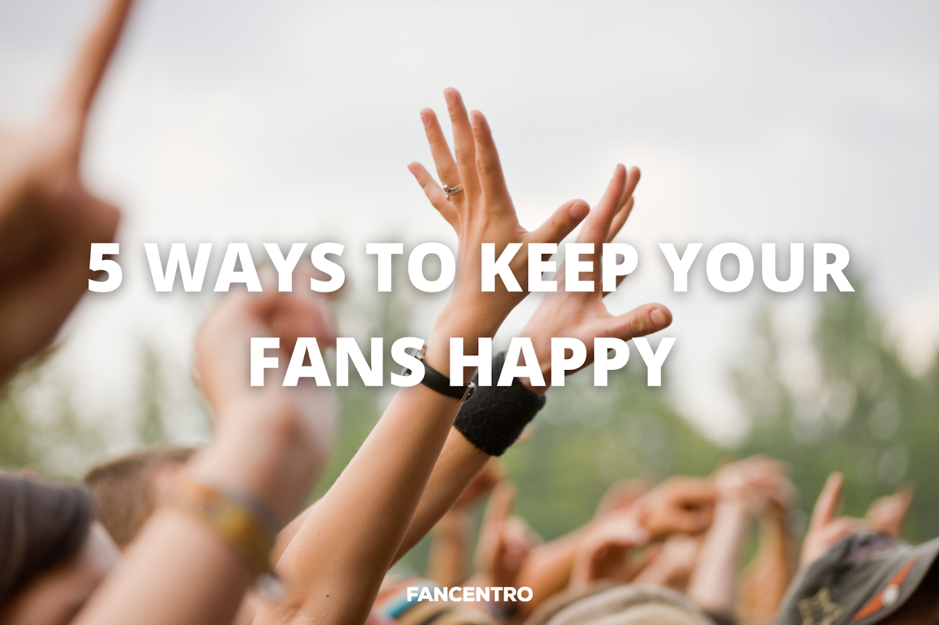 5 Simple Ways to Keep your Fans Happy and Loyal
Fan Retention 101 
Every content creator has the same conundrum. You want to keep growing your fan base, but you also want to keep all the loyal fans you already have. You can easily do both if you use these five tips that will keep your fans engaged and happy.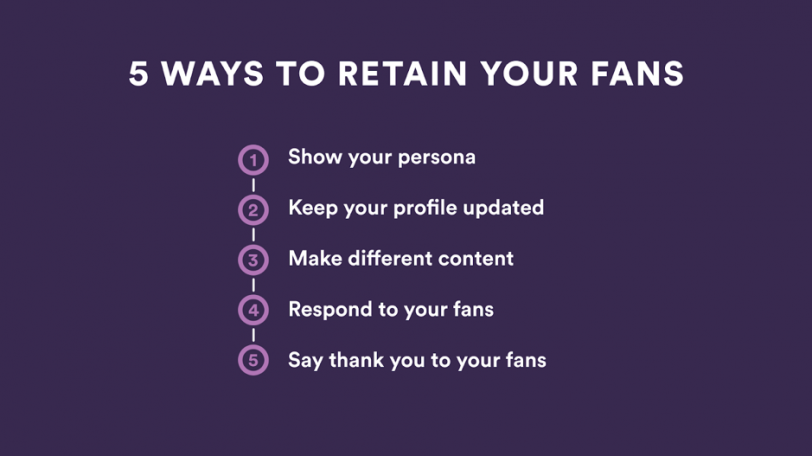 5 Ways to Retain Your Fans 
1. Show your persona – be funny, creative, or sexy, but be consistent!
Most content creators have a special online persona. Tap into your one-of-a-kind characteristics and create your special brand. Most of all you always need to be consistent with the character you create. And don't worry about seeming unusual. There are so many people out there who will absolutely love your unique persona! Remember, to have fun with it!
2. Keep your profile frequently updated with new and interesting content.
This one seems obvious but sometimes content creators forget to upload regularly! You really have to keep your profile regularly updated with new and interesting content in order to keep your fans happy. They love seeing you, so of course they want to see new content from you all the time! Fancentro makes it so easy to upload clips and pics on your feed! Plus our Stories feature keeps fans interested and engaged. Consider making a schedule for uploading fresh content so that your fans know when to expect the best new pictures and videos from you.
3. Make different content than your regular social media content.
Your fans are subscribing because they want exclusive content from you. Make sure that the private subscription content they receive is different from the content you normally post on Instagram or other social media. Your fans want to know that it is worth it to subscribe to you.
4. Respond to fans' comments and messages as quickly as possible.
Your fans love to hear from you. The more you talk to them, the more they feel like they know you. And when you talk to them regularly, they are more likely to keep re-billing and unlocking PPVs. When sending DMs, make a "Favorite's List" and put your top spenders in there! Then you'll know where best to focus your time and energy. Keep communicating, and they'll stick around for good!
5. Say THANK YOU to your loyal fans by giving them special treatment.
Your loyal subscribers love feeling special. So every once in a while it's a great idea to reward their loyalty with a little something special, like exclusive content or private chats. . They'll love getting a surprise, and it will make them want to be your fan for life!
Everybody's Happy!
Creating a loyal fan base takes time, but you can easily do it with a little extra effort. If you follow these tips, you AND your fans will be happy!
Want to stay on top of tips, trends, and the latest tools? It's easy as 1-2-3!
1. Follow our socials @fancentrotribe for new posts, contests, money-making tips, and more!
2. Get the hottest news of every month by signing up for our newsletter!
3. Contact a success coach at success@fancentro.com for one-on-one advice from an expert!